Don't expect a clean sheet against goal-shy Aston Villa
Written by Drew Heatley on 19th October 2022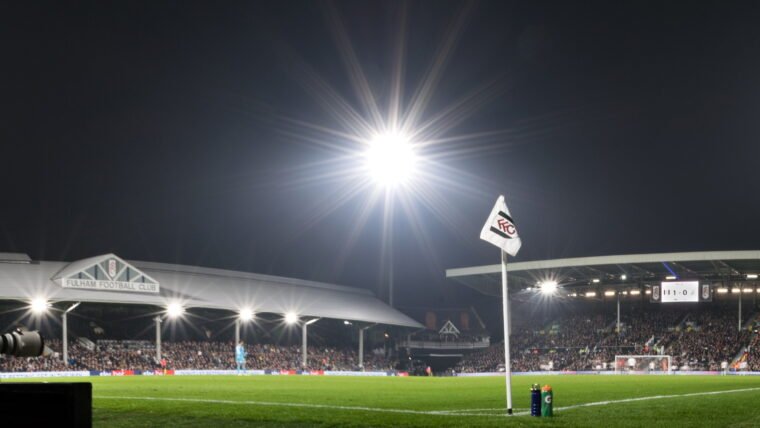 Drew thinks that despite Aston Villa struggling to find the back of the net, they still might have some joy on Thursday.
We've now conceded 20 goals in 10 games. It doesn't take a maths whizz to work out that's two goals a game. It's also one more than we'd shipped at this stage the last time we were in the Premier League. Mercifully, it's still eight shy of the disastrous 2018/19 season.
So, it goes without saying that three points at home against Aston Villa this Thursday is crucial. A clean sheet would also do wonders for morale at this stage. However, while I'm not discounting the former, I can't see the latter happening.
The goals conceded figure might not mean a lot in isolation, but it's concerning when you consider that our negative goal difference is widening, and the make-up of our defence is looking more and more Frankenstein-esque two games into our crucial five "winnable" game patch. 
Embed from Getty Images
Disruption is costing us
I'm not sitting here trying to pile on the team when things aren't going as bright as they were. There are circumstances beyond our control that are contributing to this. 
For the first five (and a bit) games of the season, our back four was unchanged. It was our strongest available, and the combination that played together the most to win us the Championship. Robinson, Ream, Tosin and Tete conceded seven goals before Robinson trudged off injured against Spurs. 
Since then, we've had five different back-four combinations in as many games, and have conceded 12 goals. It doesn't take a genius to see that our woes are not all our own doing, but we are failing to find the solution. 
The back four deployed against Bournemouth were a combination that had never played together before. Robinson is still suffering the effects of his injury against Spurs, Diop was starting his first home game, while Bobby De-Cordova Reid continues to play out of position entirely. We're suffering from injuries and loss of form, and we're trying to get our house in order while dealing with the 100mph pace of the Premier League. It's tough. 
Embed from Getty Images
Upturn needed
We need at least six points from the next nine available, ahead of tough fixtures against Man City and Man United. It'd give us 18 points at what feels like the halfway point of the season, before the World Cup. That would put us three points ahead of the magic one-point-a-game metric, and it would be a strong platform to take into the longer, 23-game "half" of the campaign. 
We've conceded nine goals in our last three games. Average that out across our next three and we need to score four per game to win. We still need to bag three a game if you consider we've shipped 20 in 10. We're trying to keep our heads above water – and we're getting tired.
Best opponent?
Aston Villa, on paper, provides the perfect foil for us on Thursday. They just can't score goals. Villa have scored just seven goals this term, and have drawn a blank in four of their 10 games. Rumours are rife that this game is do or die for Steven Gerrard. And despite a wealth of attacking talent including Ollie Watkins and Phillipe Coutinho, they've scored just three times away from Villa Park all season – so they would have to turn out quite a performance to bag a couple at the Cottage on Thursday. 
Embed from Getty Images
But because our defence is in such a state of flux right now, I'm not convinced we can shut the villains out entirely. Points at this stage are crucial, but I'm starting to think a goalless draw would still be such a shot in the arm. 
Yes, we had a good start. But that's plateaued now – we can't keep dining out on it. We knew our results would flatten and the league table would shake out a bit. But I don't think any of us thought it'd happen this fast ,particularly when our win at the City Ground left us sixth heading into the international break. Nevertheless, we need to arrest the speed of those red arrows on the left hand side of the table. And it has to start on Thursday.