Is Fulham v Bournemouth an early season-definer?
Written by Rhys Daly on 11th October 2022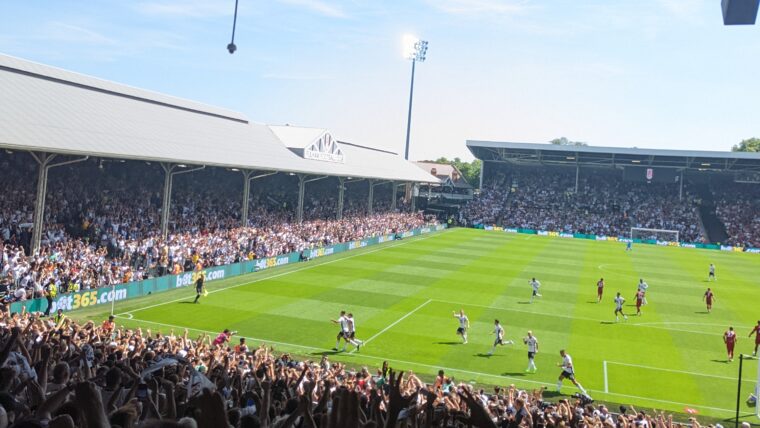 Fulham and Bournemouth have shared managers, players and battles both for promotion and against relegation in recent seasons – and with this weekend's fixture bristling with importance, Rhys outlines just how pivotal it could be.
Bouncebackability
Fulham go onto next weekend's clash against Bournemouth on the back of consecutive defeats that provided frustration and disbelief in equal measure, first against Newcastle and more recently West Ham.
Meanwhile, Gary O'Neil's resurgent Bournemouth have added five points from three fixtures to add to their unbeaten run since Scott Parker's departure in late August.
Embed from Getty Images
Having been four points clear of our fellow automatic promotees two games ago, Marco Silva could watch his side fall four points behind them with defeat at Craven Cottage on Saturday.
Not only would that defeat hand Fulham a third consecutive loss from three winnable games on paper – but leave FFC potentially only three points above the drop.
Turning point
Although that will seem a rather early assessment of the table, Fulham might only have five further Premier League fixtures before the World Cup, including a daunting trip to face Manchester City and a certain Erling Haaland.
Embed from Getty Images
Before all that, though, is the Cherries, who somehow find themselves above Liverpool just 44 days after their 9-0 defeat to the Reds cost Parker his job – and they will be gunning to leave us in their wake.
The return of Aleksandar Mitrovic and Harry Wilson would give the squad a much welcome boost after indifferent performances from Carlos Vinicius and Daniel James, but another task for Marco will be shaking off the injustice of the trip to the London Stadium.
'Ball to hand'
While the second-phase rules and Tim Ream's failure to clear give slight doubt over Michael Antonio's clincher, the failure of the officials to see Gianluca Scamacca's fingers bend back on connection with the ball was beyond painful.
Embed from Getty Images
Before those, and despite the frustration brought on by Andreas Pereira's tempting of fate, the contact for the penalty was, in isolation, never enough for the award.
Although riled up on the pitch and receiving a booking for his complaints, Silva's clam demeanour in his post-match press conference showed constructive signs of a composed leader.
Composure
Composure is just what Fulham will need if the hosts are to see off the growing threat of a spirited Bournemouth, with mistakes from Tim Ream and Tosin leaving lingering doubts and unwanted flashbacks to bygone relegations.
Embed from Getty Images
Despite scoring in eight of nine league outings, the same can be said with conceding – with nine goals shipped from the last three fixtures alone.
While it's promising to see that none of our performances have shown any of the hallmarks of the worst displays from 18/19 or 20/21, 18 goals conceded after nine games is the same amount as the latter season, albeit under a far more exciting style of football than that deployed under Parker. We've also only conceded two fewer than Bournemouth, who of course shipped nine in one game. Though that might say more about their overall defensive stability than anything else.
It may well be early to judge, especially after so many positive signs, but Fulham need to take something substantial from their ongoing run of reasonable fixtures.
Fulham's quest must be to keep hold of the top-half ranking that has been enjoyed since late August – with a win over Bournemouth, who haven't lost at Craven Cottage since 1992, first on the agenda.