Who will be Fulham's centre-back pairing?
Written by Colm O'Donnell on 20th August 2022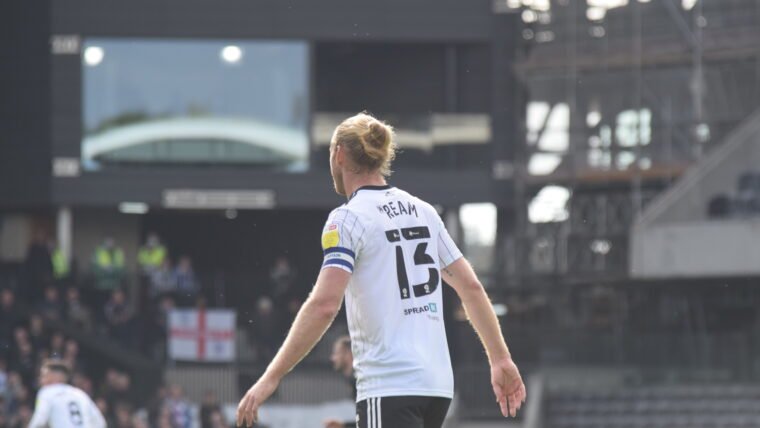 Colm dissects which two players will form the basis of our survival bid in the coming months.
Over the summer months, Fulham fans called for reinforcements to be brought into the defence, particularly the centre-back positions. As the first game rapidly approached, plenty of names had been bandied about but none had managed to get over the line. 24 hours before taking on Liverpool, a rumour of Shane Duffy signing appeared and within a matter of hours, the deal was done and the club confirmed his availability for the next day. His game time was limited to an injury time appearance to help Tim Ream and Tosin get over the line for a well earned point. 
While Duffy was a solid bit of business, bringing an experienced Premier League defender into the fold, the feeling was that more was needed. Attention turned to West Ham's Issa Diop and last Thursday after a lengthy back and forth with the Hammers a deal was reached and Diop was unveiled as a White.
Of course, all this strengthening could only mean one thing – Tim Ream performs like Rio Ferdinand in the first two games of the season and now we wonder: how can he be dropped now? The question being asked is what is our best centre-back pairing?
The Ream debate
Two seasons ago Ream and multiple partners from Michael Hector to Maxime Le Marchand to Denis Odoi were tried out in the first six games of the campaign, which resulted in Fulham only taking one point from 18. Many hold this slow start as a major factor in Fulham's relegation that season. The introduction of Tosin and Joachim Anderson seemed to steady the ship and defensively we became a lot more solid.
For this reason, there is some hesitancy about whether Ream can "cut it" in the Premier League. Having said that, he has been excellent in the first two games with cases for man of the match in both of them. He's struck up a good relationship with Tosin over the past year, which saw both of them included in the Championship team of the year, and that familiarity is really starting to show in the Premier League.
Embed from Getty Images
Tosin uncertainty
Undoubtedly, when Tosin and Anderson signed two seasons ago, they were huge factors in our fighting chance of avoiding the drop. They formed a great partnership and made it very difficult for opposing teams to score. However, it can be argued that Tosin was the weaker of the two and that it was Anderson's calming influence and experience that led the partnership. So far this season, Tosin has been the man who has looked the most unsure out of the back four and talk may well change to who is going to replace Tosin, rather than who is going to replace Ream.
Embed from Getty Images
New options
Issa Diop is a defender with nearly 100 Premier League appearances and 119 overall appearances for West Ham. Although his game time slightly decreased under David Moyes over the past two seasons, Diop was valued at £75m only three seasons ago when Manchester United were chasing him. His stats have been well above the average for central defenders in the top five divisions and I've no doubt if he gets regular game time he will have a huge impact on this Fulham team.
Embed from Getty Images
The signing that came out of the blue was Shane Duffy. Even though his name hadn't been mentioned before he signed, when you think about it, it was a no-brainer. A one-year loan deal and his contract with Brighton expires at the end of the season which means Fulham have nothing to lose. The Irish vice-captain has plenty of Premier League experience and is solid defensively and from set pieces. His big weakness though is having the ball at his feet and trying to play out from defence. He was probably signed as more of a back-up and to add depth and experience but he is a great option to have.
Embed from Getty Images
Overall, I think we have good depth at centre-back now and I would trust any of the four to start. When the signings were made, a Tosin and Diop pairing was the most likely with Duffy and Ream acting as back up. However, Silva has remained loyal to Ream and Tosin in the first two games even with the new signings waiting in the wings and with the good results so far, I would expect he will do the same against Brentford today.
Inevitably, mistakes will be made though which will eventually give Diop his chance – and I've no doubt he will grab it with both hands. At the moment, it looks more like Tosin who will get the chop rather than Ream but as we know, these things can change in the blink of an eye.