How to provide basic life support and use a defibrillator
Written by Sammy James on 24th March 2022
Here's a list of vital resources that will give you the confidence to provide basic life support – and possibly save someone's life.
Back in January, the club and fanbase were devastated by the loss of fellow fan Paul Parish during the home game against Blackpool.
It reminded us of the fragility of life and the importance of family, but it probably should also serve as a reminder that basic life support and how to use a defibrillator is a vital skill that could one day, potentially, save a life.
On our most recent podcast episode, we spoke to Clare Parish, Paul's daughter about the importance of us knowing where our nearest defibrillator is, and how to use it if one is ever in that horrible situation. Spolier alert: it's a lot easier than you might imagine.
This article is a list of links and resources, sent to us by FFC fan, and GP, Avais Malik. We really appreciate him taking the time out to send us these.
Basic Life Support
This image is the very basic algorithm for assessing someone who is unresponsive, and the steps that might lead to possible CPR and defibrillator use. Often best printed and put in common areas at work.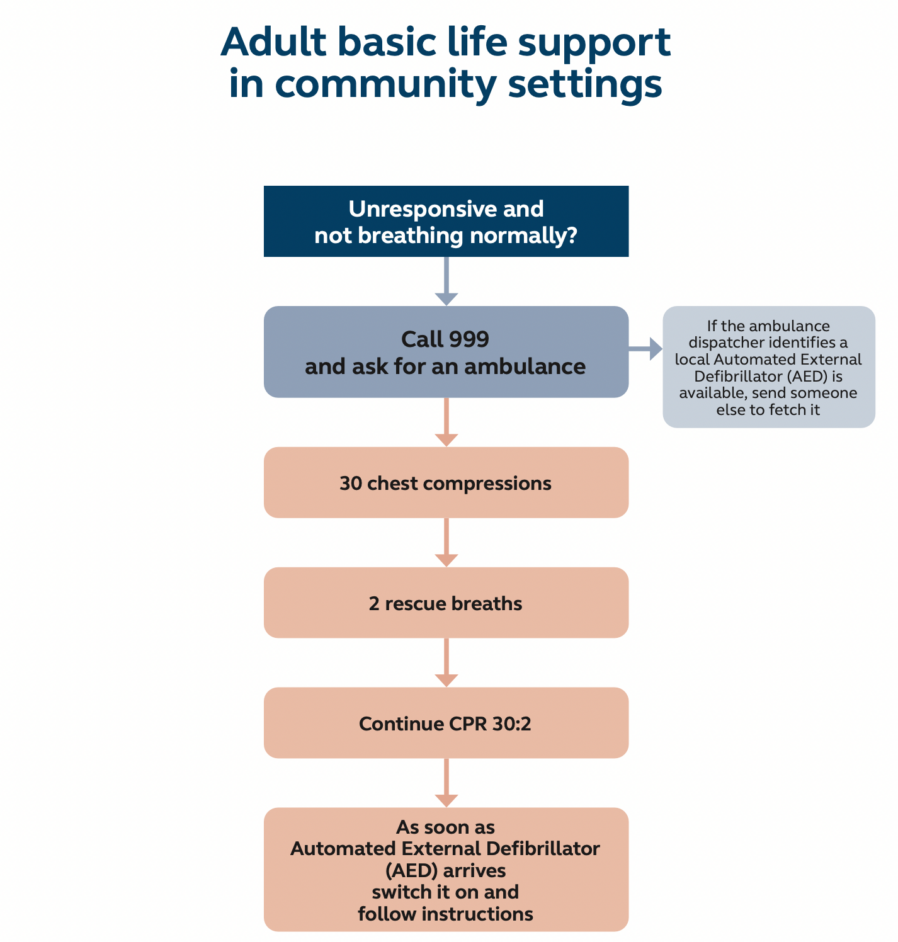 How to do CPR
Learn how to do CPR with clear written instructions. What's also amazing is the 'CPR training videos' link on the right. Clear and simple videos on how to recognise unresponsive people, how to go through the algorithm attached and even the technique for CPR, learn the recovery position and a little about defibrillators!
This is one of the videos from the website above – the best video of them all. CPR in clear instructions.
How to use a defibrillator
First aid training courses
Post cardiac arrest support