Why there's still nobody like Tom Cairney
Written by Sean Guest on 21st October 2021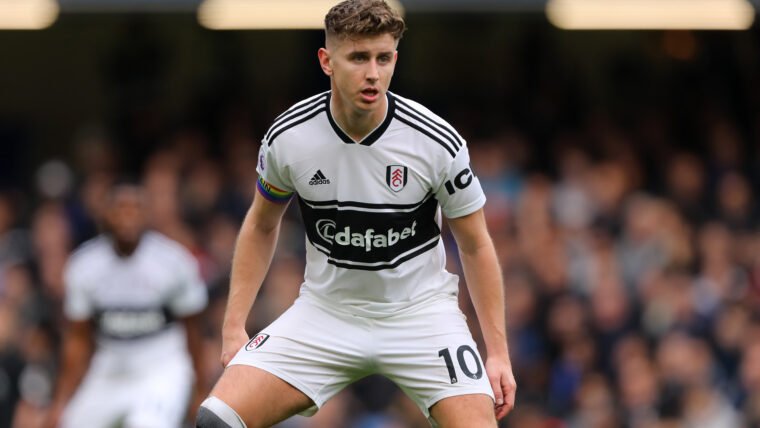 Sean looks at our captain's impact on last night's game and what he can offer this season.
Cometh the hour, cometh Tom Cairney. Our very own captain fantastic made a triumphant return to Craven Cottage last night, scoring the breakthrough goal in our much-needed 2-0 win against Cardiff.
It was a fairy tale moment for Cairney, who's been sidelined for the past 10 months with a persistent knee injury. Introduced at half-time, the skipper needed just 12 minutes to change the course of the game, instinctively lashing a loose ball into the roof of the net on the half-volley.
The visible wave of emotion that overcame him after he was mobbed by his teammates in front of a jubilant Hammersmith End illustrated just how gruelling Cairney's rehab process has been. As observed by Peter Rutzler in The Athletic, 'Cairney's knee injury was the first major absence of his career, lasting 288 days and 38 matches'.
The more things change…
Much has changed at Fulham in that time, as the club has gone from Premier League team battling for survival to Championship team scrapping for promotion. Regardless, Cairney's cameo reminded us all just how valuable he can be to Fulham, particularly at this level.
In the words of Marco Silva: "It was really important for Tom to come back with the goal. And he deserves it after the last few months that have been so tough."
The goal itself was up there with the best of his Fulham strikes. No matter what you think of his workrate or his defensive output, there are few players playing in the Championship right now who can strike a ball as sweetly as Cairney.
That said, his impact on last night's game was far greater than his goal. Playing alongside Bobby De Cordova-Reid and in front of Jean Michael Seri on the left side of our midfield triangle, Cairney quickly shook off the rust and began dictating play, linking midfield and attack, while also giving Cardiff's rugged backline a different kind of threat to consider.
Proof in the pudding
For proof, just take a look at the numbers. In the first half we had 63% of the ball and registered 10 shots, only one of which was on target. In the second, we had 70% of the ball while taking 14 shots, five of which were on target. In 45 minutes, Cairney registered 52 touches (19 more than Reed's 33 and two more than De Cordova-Reid made in 90 minutes on the pitch), completed 39 accurate passes (compared to Reed's 25 and De Cordova-Reid's 32), while also registering two key passes and the one blistering shot on goal.
It goes without saying that all three are completely different players and that the direct comparison above isn't entirely fair, given that each would have received very different instructions heading into the match. What it does illustrate though is how much more impactful we were in the final third with Cairney on the pitch. His ability to shift the ball quickly and incisively gives us something we've lacked at times in recent games, allowing us to play with both an urgency and directness that we've only seen in glimpses since Fabio Carvalho got injured.
As Silva pointed out after the match: "He helped the team when we needed him. I felt the team needed a player with more calm, to move the ball differently and be creative."
This should come as no surprise. Cairney's been fulfilling this role for us for years. In fact, no other Fulham player quite embodies the flawed brilliance of Shahid Khan's time as owner of the club – a period that's seen us yo-yo between the Premiership and the Championship – better than he does.
That said, it's important to note that we could realistically be witnessing Cairney's Fulham swansong here too. If we are successful in our push for promotion this season, will there be a place in our Premier League squad for TC? He hasn't exactly excelled in the topflight to date, registering just two goals and two assists in 41 appearances while battling persistent injury problems.
While Cairney undoubtedly seems better-suited to life in the Championship, he is under contract until the summer of 2024 and no matter what the future holds his wonder goals, like last night's, will live long in the memory.