How will our squad look after the transfer window?
12th August 2021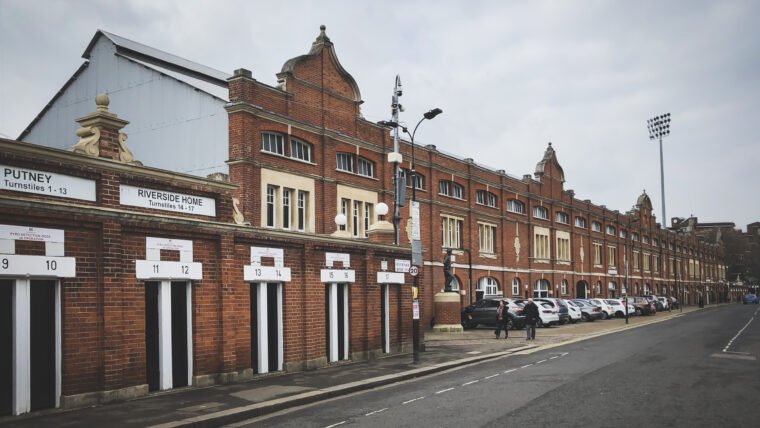 Evan Lorendo returns to give his thoughts on how our squad might shape up this campaign.
I write this about five hours before the first whistle of the season. It feels like the perfect time to jot down some thoughts about the squad.
Of course, the caveat here is, depending on what happens on the pitch between now and 31 August, some of these musings might not even matter. A lot more will be clear by then, with five games under our belts and the end of the transfer window.
The best keeper should start in goal
Embed from Getty Images
I love Rodak and I think he's a phenomenal keeper. That said, how many people remember last summer when Areola came in and most of us were mad about it. We wanted one of our own to be starting in the Premier League. He helped get us there after all.
But who can honestly say that Alphonse wasn't heads and shoulders above Rodak.
Now that we are back in the Championship with the sole goal of getting promoted. I hear people complain that Rodak should be between the sticks and that the competition for the second straight year isn't healthy.
Guess what? I don't care. I want the best keeper to start and to lead this team. If it is Marek, that is amazing. But if it turns out to be Gazzaniga, then I'm equally happy with that.
RB scares me
Embed from Getty Images
Tete can be a world-class full-back on his day. The size, speed, technical ability. It is all there. But so is the fact that he's got injured more than we care to admit.
I am also not so sure that he ever wanted to be on this team. I hope I'm wrong, but I never got that he had the same fire as the other guys we brought in. I also think that if a Premier League team (or even an Eredivisie team) came calling, he would push through a move in a heartbeat. He's probably too good for the Championship.
The issue is, we don't have much depth there. Cyrus Christie is back, but he is playing with the U23s. From what I saw of Sess last season with Bristol City, he isn't quite ready to be a starter at this level.
We need back-up here. I would completely be open to a straight swap with Torino: Tete for Aina.
Exodus at CB (Including a surprise)
Embed from Getty Images
Silva has acknowledged that we are too bloated in central defense. He's even said that we will ship some people out. Let's look at it: I think MLM goes,and I think Odoi does if we can get a decent offer.
Ream, Tosin, and Kongolo are sure to stay. It could be that Silva likes Mawson (even though he's also a left-footed CB) over someone like Hector.
That is why I'm calling it: either Hector or Mawson get sold before the end of the window.
We'll bring at least one CB in
On the flip side, Silva will also know Alfie and Terrance's injury history, so I will not be surprised if we bring in a CB for cover, if not to start.
It could be a loan, someone on a free (looking at you Gary Cahill), or even someone we buy.
We have had a lot of central defenders for a while now, but that doesn't mean that there is enough quality there.
Exodus at CM (Including a surprise)
Embed from Getty Images
Another area of the pitch that we have a bit of a logjam is central midfield. I fully expect Anguissa not to start today. He's too valuable to have get hurt in the opening game of the season (Update: looks like I was right).
If we can get £20m for him I consider it a win. I loved watching Frank play, but right now he isn't what we need. Use that money on a couple of key replacements (see below).
Unless we really can't find anyone to buy him, I fully expect to see Seri sent off as well. Maybe he will be given a chance to prove himself, but he kind of seems like a shell of his former self.
I'm a bit less certain about this, but if we are bringing in Grimes and/or Hughes, I could see someone like Onomah become expendable. Once again, we have depth at this position, but I'm not as certain that the quality is as deep as people think.
Reed needs back-up
Case in point: who backs up Reed? We need someone who can either play alongside of him or replace him as he is known to pick up a knock here or there.
Other than RB, this is the position that worries me the most, especially in Silva's system where the wingbacks get way up the pitch. You have to have someone who can stay home and disrupt the counter-attack.
It could be a bit of a pipedream, but I loved the report that we were in for both Hughes and Chalobah from Watford. It's instant depth. Plus both are players who I think can take the step up with us.
Our 10 will be similar to a second striker
When Silva was at Watford, his number 10 was Tom Cleverley who wasn't trying to attack as much as switch play high up the pitch. He was directing the action in the attack. I can see Cairney playing this way, with a bit more attacking flair in him.
However, when Silva went to Everton, he used Sigurdsson much more as a second striker. This is where Carvalho comes into the picture and even BDR. They can play off Mitro rather than only direct the action. Even Wilson can slide in here
This second style fits us much better and will free up Mitro to score more goals.
One of our wingers will find their way under Silva
Embed from Getty Images
Let's be honest, we have some good wingers on paper: Wilson, Cavaleiro, Knockaert, and Kebano. I think Wilson will have a great year. I really think one of the other three will stake a claim to a starting spot.
Silva has spoken about how Neeskens will play a role in his team. I also think that Cav has something to prove and may have the ability to do it at this level. If I put money on it though, I think Knockaert is off – and that isn't a bad thing.
…but we will still bring a new one in
In terms of quality, adding another winger to the mix will once again make us stronger.
There are a couple of Championship level players that could play a part out there, including Dembélé from Peterborough. We need depth and creativity; I think this is an area we will go and try to find it. 
Three academy players will play at least 10 games
Go ahead and make it four if Rodek is our main starting GK.
Everyone is expecting big things from Carvalho and Francois. But there could be another player out there that has a role to play on this team.
It could be Stanfield or someone else coming from nowhere. But this might be a season where our academy products will really shine.
Our depth is not as good as we think it is
We already have Kongolo and TC out for another month. Reed is banged up. We are close to selling a few CBs and CMs.
All of a sudden, our impeccable depth is not so deep. Then imagine a long term injury to one or two more players, which can happen at this level with its physicality. We could quickly be in a world of hurt.
I think we still need another CB, RB, DM, CM, and winger.
Just to be clear: I think we need five more signings, (six including Muniz).
I don't think that it's crazy, especially when you start to think about what we are going to lose between now and 1 September. This could be a much improved and deeper team in the next four weeks.
Mitro will score 20 goals and two others will have 10+
Embed from Getty Images
Silva's system will have us flying up the pitch. You love to see it after a few years of Parkerball.
We'll have to have other players stepping up to score other than Mitro, who I think will still get at least 20 goals. I think we'll be so improved that we will have two others score at least 10 goals.
That could be Carvalho, Wilson, Muniz, and even someone like Cav if he finds his groove. The more the other guys around Mitro become dangerous, the easier it will be for him to score.
August sets the tone
We have four more games before the close of the transfer window and the first international break. Coming out of the gates gelling as a team and getting points puts us in the driver's seat early on.
A slow start isn't deadly, but it means that we will have to be more focused later on in the season.
I'm incredibly positive for the first time in a while. Happy to have the season starting and happy that we can be back at the Cottage. Come on you Whites!