So long, Scott – this is best for everyone
Written by Charles Jones on 15th June 2021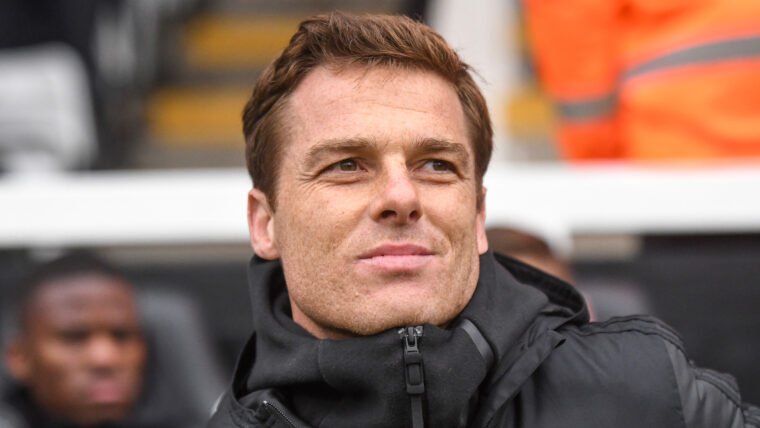 Charles has his say on why Scott Parker's departure isn't necessarily the worst news.
We're more than a month on from Fulham's relegation being confirmed, and it's fair to say that things are a bit of a shambles at Craven Cottage right now.
It's no secret that Tony Khan has shied away from publicly addressing the fact this season was an abject failure, while Scott Parker has reportedly rubbed the chiefs at Craven Cottage up the wrong way with his comments about a lack of communication from the top.
Links to Bournemouth won't go away amid of reports of unrest between the boss and the ownership, and now it looks like Parker will be gone by the end of the week. While losing your manager to another club is never ideal, there are a few reasons why Parker packing his bags may not be the worst thing in the world.
Our form
Dreadful is the only word you can use to describe Fulham's end to the season.
Everyone thought that there would be a new life breathed into this side after our incredible win against Liverpool, but that would prove to be our last victory in the Premier League, picking up just two points from a possible 30 in our final 10 games.
Rightly or wrongly, Parker largely escaped criticism for our poor start to the campaign, but our torrid run and lack of fight towards the end of the season was inexcusable.
The reality is that picking up two points from a possible 30 would be a sackable offence at most clubs at any point, but going through such a run when you're supposedly fighting for your Premier League life is indefensible.
Our style
Embed from Getty Images
If Parker is to go he'll best be remembered for our 2019/20 promotion campaign, and while that season had the happiest of happy endings, let's not forget how much of a slog it was to get to that point.
Parker's pragmatic approach was effective at times, and it paid off in the end, but far too often we relied on a piece of individual brilliance to pull us out of the fire rather than setting up in a way that would see us dominate games.
We hate to bang this drum, but look at the difference in style between our promotion-winning team and that of Leeds. On paper, we probably should have walked the Championship, but in reality, we limped over the line.
Mitrovic's goals, Kebano's free-kicks and even Joe Bryan's brilliance in the play-off final. Moments of magic saved our skins on numerous occasions.
The problem is, when those moments alluded us, we fell flat – perhaps that's why we only scored nine goals at home all season this time around.
Our potential
Embed from Getty Images
If Parker is to jump ship and head to the south coast, there may not be a better time for him to go than right now.
The managerial merry-go-round is arguably the craziest it's ever been, and there are so many top-class, genuinely attainable managers on the market at the moment.
The likes of Chris Wilder, Eddie Howe, Vincenzo Montella and even Roy Hodgson are all out of work at the moment, and as detailed on Fulhamish late last month, there are plenty of other candidates that could act as upgrades on Parker.
If Parker stays, it's hard to make an argument for him being the best manager in the Championship. After all, he has two relegations on his CV and a promotion that was less-than-convincing, while any of the above could come in and immediately be considered the best of the bunch.
It's not insane to suggest we could be even more ambitious than that. Let's not forget that before Parker came in we appointed Claudio Ranieri, who was voted as the best men's coach in the world only two years prior, while before appointing the Italian we audaciously asked Arsene Wenger to take the reins.
Of course, someone like Wenger isn't going to come and manage in the Championship, but with the right project, investment and vision the likes of Nuno Espirito Santo, Andre Villas-Boas or Rafa Benitez could be persuaded, and this is a chance to make a real blockbuster appointment that could set us up for years to come.
All good things must come to an end – as must all mixed things. This is one of the latter. And I for one am excited to see what's next.