Tony Khan: do the right thing
Written by Dan Cooke on 11th May 2021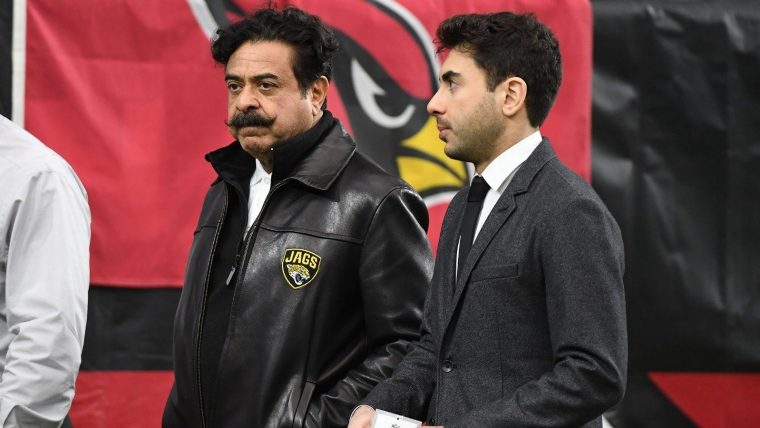 Dan Cooke points the finger firmly at Tony Khan and his efforts as our Director of Football.
Well, it's finally happened. A feeling of inevitability loomed in September, followed by months of simmering hope, and now – despair. Last night relegation was signed, sealed and delivered. Like many, I've felt almost a numbness to the prospect over the past few weeks. Each weekend you go into the game thinking "If we could just get a win here…", but the wins did not come, and we eventually ran out of time. 
When trying to reflect on this season, one thought stood out to me; in terms of squad morale and unity, other than our 17/18 promotion season, we've not had such strong positivity and togetherness for a very long time. So why is there still such an overwhelming amount of toxicity floating about the club? 
For me, it comes from one person: Tony Khan.
His divisive tweet about being a yo-yo club sums up everything wrong with his tenure as Director of Football. When I was younger, my parents bought me a PlayStation to keep me entertained. Tony Khan has been gifted a football club and an American football team – and he's using them both like games consoles.
Unfortunately, much like my Wii when I got a PlayStation, Fulham seem to be simply gathering dust since Tony launched himself into wrestling. We get sporadic bouts of attention via cookie-cutter tweets, but it's clear to see what venture he's most passionate about. 
Before looking at what he's achieved from a footballing perspective as DoF, one thing can't be refuted, and that's the toxicity his incumbency in the role has spread throughout the club and fanbase. His reactionary tweets, incessant posting about wrestling and his lack of relevant experience has turned the majority of Fulham fans against him. It severely harms the club, and our feelings are guaranteed to permeate their way down to the staff and players.
With such an ambitious squad, full of fighters, hearing your DoF say relegation isn't that bad, because the fans should be happy with being a yo-yo club is never going to have a positive effect. We aren't happy Tony. Fulham Football Club may be your plaything, but to us, it's so much more. 
Short-termism Tony
One issue with Tony's apparent willingness to jump between the Championship and the Premier League is that we are never prepared for top-flight football. 

Building a squad with the sole aim of getting promoted is a naïve and foolish move. This short-term approach makes the already difficult task of staying up the next season even harder. We can bemoan how late we've signed players in both our Premier League seasons with Tony as DoF, we can criticise the scattergun approach to transfers, but the root of the problem is always the season before. You have to aim to build a squad that is good enough to not only go up, but to survive once promoted.
In 2017/18, we had seven loanees and we had six last season. This turnover means that every season in the Prem, we are trying to fill at least six spots in the squad on top of the other signings required to provide us with more quality. It's no wonder that we take weeks to get going at the start of the season because half of our squad has never played with the other half. 
Some of the loan signings this season have been a huge success. However, taking Joachim Andersen as an example, he will now go back to Lyon, who will be able to get a hell of a lot more money for him than before we loaned him in. One of our biggest assets has no financial value to us. All we have done is provide Lyon with an income boost and left ourselves needing to find yet another centre-back over the summer. "I can't be in the business of developing other people's players" – I'm afraid Tony, we've been doing that every season with you as a DoF.
There are just so many issues with filling a third of your squad with loan players. Yes, we have to have an eye on Financial Fair Play, but we need to break this vicious cycle. The loan system is there to plug one or two gaps, not to form the core of your squad.  
Tony Khan't hit the reset button
This squad is going to be decimated over the next couple of months. Loan players will go back to their clubs and inevitably, permanent players will be poached. We need to be smart in the transfer market and learn our lessons.
Despite promotion last season, it certainly wasn't perfect. Scott Parker was recently interviewed on the Fulham Fix. He said that he knew the squad was not capable of romping to the Championship title as some had expected. Only being good enough to finish fourth in the Championship never bodes well for the Prem. But our transfers put us in that position. We need to stop signing players who are just about good enough to get us up, but not good enough to keep us up. Anthony Knockaert is our transfer strategy personified: A loan, converted at the princely sum of £15m, only to be immediately loaned out again as he's not good enough for our top flight campaign. It might be easier said than done, but how many of our signings this summer had a positive Premier League CV? Not many.
We need a hard reset as a club. We need stability. Ultimately, I don't think that is possible with Tony Khan in charge of transfers. If someone else as DoF had the track record that Tony Khan has, they would have been ousted by now. Unfortunately, Tony seems to be blind to his failures, so I struggle to see him stepping aside. Which puts pressure on our owner – and Tony's father – Shahid Khan.
This is the final problem. The fanbase doesn't want the Khans out, they want Tony out. I firmly believe that Shahid Khan has done some fantastic things for this club, he has put money into the right places, and I find his communications are always very fair and measured. So, I hope that the feelings the fans have towards his son, don't dampen his passion for the club.
If we are to reach the levels that I'm sure Shad wants us to reach, we need a competent, experienced person in the Director of Football role. That is not his son.
So, Tony, thanks everything, but I'm afraid it's time to shake hands and say goodbye. Please, do the right thing.