Five Thoughts: Fulham 0-1 Wolverhampton Wanderers
Written by Cameron Ramsey on 10th April 2021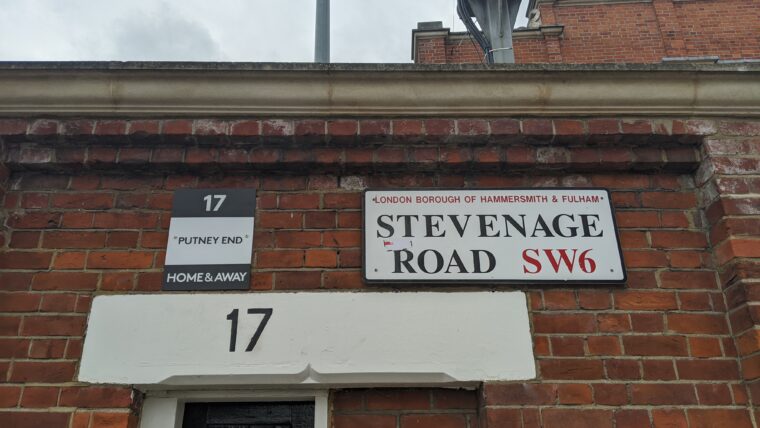 As the cameraman panned to the touchline, fixed firmly on Scott Parker's grimace, we all felt it. Shocked to the core at the sight of an oily steroid specimen blast his first goal in 16 months, as well as a late, crushing winner for Nuno Espírito Santo's Wolverhampton Wanderers, hearts sunk, hands cradled heads and even the most opinionated of fans was left utterly speechless, staring forlornly at the patterns on living room rugs.

We're supposed to pick ourselves back up again, to move onto the next distressing game of the thinning schedule and with Arsenal up next, away, with 6 games to go, we're wallowing. That's 4 consecutive losses for Fulham, as I write this we're still only three points behind Newcastle United with a slightly favourable goal difference, although the Toon have two games in-hand so the ball, literally, kind of, and metaphorically, is well within their court. It's better to chase than to be chased, but with numerous chances to close the margin being sneezed at, the Whites are deserving of a seemingly inevitable drop.
Fake Fighting Talk
Embed from Getty Images
We know football can be a cruel, unforgiving game and Fulham were on the sharpest end of the game's pitiless nature as Adama Traore, Johnson & Johnson's sporting spokesperson, crashed home a ferocious winner at the death to deal Parker's men another major blow to their gloomy push for salvation. With 30 seconds to go, the Whites were clinging onto a less than sufficient 0-0 draw, the inquest had already begun but to collapse at the final hurdle so suddenly, after Sunday's capitulation at Villa Park, that's crushingly indicative of where this squad truly is. Following the final whistle, a state of disbelief coursed through SW6 and beyond. Tears were shed by exasperated team members, excuses and rationales from pundits and club representatives rang out, hoping to appease a dreary post-match investigation but nothing can be said to pacify or alleviate. Fulham are simply not good enough to competently compete at this level, we may have been well within the game until the dying moments, holding Wolves at bay with an equal measure of possession and relative control, we just lack bottle and bollocks, severely, and they are essential, primary tools for survival. Since our historic triumph at Anfield, we've been on the decline, almost as though we've completely run dry of fight and urgency, at a critical point of the campaign where application and exertion really matters.
Wolves had only picked up 2 points from the last 15 available, Santo's squad had rallied in their previous meeting with West Ham United, however they were still winless in 5 outings. Wolves' system houses dynamism, a cohesion but in relation to their Premier League existence to date, they were at their most vulnerable on Friday evening and the Whites did absolutely nothing to assert themselves upon a game that was begging for courage and invention. Fulham distributed ploddingly, Joachim Andersen launched a few ridiculous switches, granted, but that was as far as our constructive originality stretched, and as proceedings whittled down to the wire, honours even, you couldn't help but sense trouble, a brewing anxiety within our lacklustre strategy. Fighting talk, a warrior's spirit, they stand for naught if our intentions aren't put into practice and Parker's set-up smacked of desperation, disheartenment and pre-empted defeat. Throwing caution to the wind, ripping out the kitchen sink, grabbing our self-inflicted predicament by the horns, we understand what's required but we don't know how to action resolution, and that reflects preparation, respecting the magnitude of what we have to accomplish against the odds. I've no doubt that Parker's side will battle to constrict and frustrate, although I'm not convinced that this team, despite its supposed unity and clamour, is equipped to grind out gruelling, taxing victories. Our mentality's bruised, avenues for escape are diminishing and now, with our resurgence depleted, the outlook and consensus is bleak.
Video Assisted Bemusement
Embed from Getty Images
Mate, Wolves eventually got the win they deserved but I was fuming for them. Somebody's telling us that 'rules are rules', and that we should be thankful for VAR's explorative intervention although I'm much more of a traditionalist when it comes to the raw fabrics of the game and I genuinely wish technology would just fuck off already. An armpit chalked off a perfectly fine opener for the visitors, Willian Jose's first goal on English soil (not that I give a solitary shit about that to be honest), and that's utterly embarrassing. If a player had scored with their armpit, officials would've bent over backwards to mark it down as an illegal infringement and that's precisely where the problems lie. The goalposts change week after week, no decision is made without controversy and once Peter Walton's pointlessly introduced to explain the perplexing stipulations, clarity's lost in the madness. Obviously, going 1-0 down at that juncture would've been maddening but I'm failing to see the overriding justice in Johnathan Moss's verdict, absurdly adjudged by David Coote.
I could've sworn we've seen similar scenarios given before now. To me, Terence Kongolo's hand was playing Daniel Podence onside, he can't play the ball with that particular appendage but he was still technically ahead of the run of play, no? We're circling the same exhausting debates, whether it's for or against my team is irrelevant, I want a law that's distinguishable and logical. If we're to persist with technology, which we will, I'm petitioning for offside guidelines to change indefinitely, refined to the feet, knees and head, as you can physically play the ball without being prohibited in normal game scenarios. If they're beyond the suspicious yellow line, it's forbidden. Anything else, an armpit, a hand, an elbow, a godforsaken gooch is categorically onside because they're null and void, you can't play the ball without being punished and if you do, play will stop and a caution will be shown. Even I'm picking holes with this, however I'd rather that than the ever-changing roulette wheel at Stockley Park, where informed, intelligent settlements are gambled as surplus, throwaway tender.
Terence's Terrific Reintroduction
Embed from Getty Images
It's the middle of the article, so we'll try to lift your spirits with four paragraphs of distinct positivity, before we plunge back into dejection, starting with a certain Dutch defender on his Premier League debut for the Whites. A forgotten factor in Parker's defensive department, Kongolo accompanied Andersen as Tosin Adarabioyo dropped to the bench and the brittle centre-half, discounting a singular late lunge on the parameter of the 18, conducted himself astoundingly. Kongolo had only played 68-minutes of first-team football this term before his reintroduction, fatigue and rustiness could have hampered the 27-year-old's performance but he safeguarded his portion of the pitch with vitality and awareness. He was ruthless, complimentary to Joa's command and in the thick of things, he counteracted danger without hesitation.
Last season at the Etihad in the FA Cup, we witnessed Kongolo issue an uncredited Tackle of the Season and his timely, measured challenges and interceptions oozed gorgeously into his long-awaited return to top-flight activity. He halted Traore firmly, nipping the ball from the unpredictable Spaniard and matching Wolves' various ball carriers stride for stride. Kongolo read the narrative astutely, he obstructed passing lanes for the visitors and banished aerial advancements swiftly. With the ball at his feet, he's a fine dispenser of possession, calm and sensible with his disposals and as much as I like Tosin, and his connection with Joa, Terence has earned himself a starting spot for next Sunday at a canter, when the Whites travel to the Emirates. For once, we've an enlightening central defensive selection conundrum on our hands, and now Tosin's conscious of the competition places, perhaps we'll see a restoration in commitment and discipline as we seek to stem our defensive wounds.
Applauding Anguissa's Boldness
Embed from Getty Images
Ruben Loftus-Cheek didn't do all too badly out there, he got stuck in and contributed somewhat, however we noticed a marked change in offensive enterprise when the Chelsea loanee made way for the sporadic Cameroonian enforcer and general, Andre-Frank Zambo Anguissa in the 63rd minute. Instantly, Zambo retrieved possession, listened to the devil on his shoulder and set about ruffling Wolves' pristine pelt with expeditionary, earth-trembling surges through congested central regions. The impact, the determination, Anguissa embodied replenishment in a capacity he hasn't always thrived within, so I'm intrigued to know what exactly Parker scrawled on that scruffy scrap of paper, before he made his mark.
'Get out there and wage war'? 'Close your eyes and hope for the best'? Whatever the gaffer's instructions were, the 25-year-old interpreted them splendidly, and though Fulham's sequences were vastly devoid of inspiration, the pillaging penetrator was a credible source of imagination, bobbing, weaving and rampaging into advanced areas. Anguissa's power and boldness unsettled Wolves' uniformed structure, piercing and pulsating but his teammates couldn't reciprocate. Shoehorning Andre into a starting midfield trio, alongside Harrison Reed and Mario Lemina, is possible in my opinion, it just depends on what variation of Zambo we get on the day. His performances differ from one matchday to the next, he's often accused of being ineffective, a passive element, although I believe his intensity's ready-made for our languid offensive blueprint and if he's authorised to express his aggressive attacking ambition, undisputedly, he'll amplify the likelihood of Fulham scoring and creating.
Facts Over Fiction
Embed from Getty Images
Fulham, in 17 home meetings, have only netted 9 goals. At the Cottage, Fulham hold the worst home record in the division, 2 wins all season with the odd draw symbolises a team that's destined for the drop, but it isn't just our form on the banks of the Thames that's atrocious. Overall, in front of the target out of a multitude of chances, the Whites' conversion rate is rock bottom. Trawling through socials on the morning after, I noticed a pretty condemnatory tweet from OptaJoe that revealed some horrific stats. From 363 efforts, the Whites have only managed to find the back of the net 24 times and with a success rate of 6.6%, any argument that suggests we've been unduly branded relegation fodder is baseless and clearly invalid. Those are the facts, and though we live in a modern society where opinions outweigh cold, straightforward certitudes, the reality is this: we are falling so odiously short of the mark and that can only guarantee an immediate return to the Championship.
Against Wolves, Fulham struck 14 shots, twice the amount of the visitors, but only 3 were registered on target. Rui Patricio was barely tested, we couldn't appropriate Aleksandar Mitrovic, Bobby Decordova-Reid's influence was cancelled out and once we'd wriggled into prime crossing positions on the byline, Antonee Robinson and Kenny Tete has two white jerseys, at most, to pick out in a sea of gold. RLC flashed a header wide by inches in the first-half, Robinson's weaker foot pushed a half-volley into Patricio's primed palms and Mitro couldn't generate the required spring, whilst being comprehensively marked out of the game by Conor Coady and Romain Saiss. Moving forward, the Whites were containable, wildly wasteful, however the figures do shadily propose that we can improve. Our final product's inadequate, we dither and ponder, thrashing at simple opportunities but with sharper movement, a deeper breath as we take aim, the ugly, denouncing truths will subside. Our attack's been a work-in-progress prototype for the duration, is two up top beneficial or unstable? Are we too overcautious when the game's dangling in the balance? Our reluctance and inability to convert is the cornerstone of our sorry condition and if we're to haggle our way out of the drop zone, we need more insistence and purpose from everybody involved.