How does our run-in compare with the teams we're chasing?
Written by Colm O'Donnell on 9th March 2021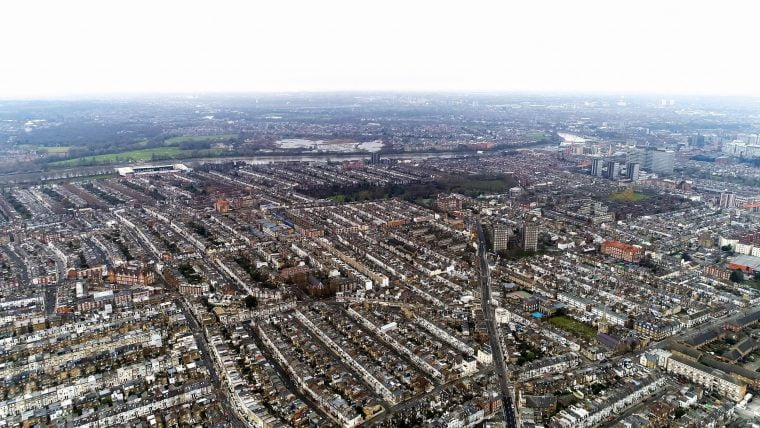 Colm takes a look at Fulham's run-in compared to the teams just above them.
Just five weeks ago things looked bleak. Brighton had just beaten Spurs and Liverpool within four days to go 10 points clear of the relegation zone. We were eight points from safety, albeit with a game in hand on Newcastle, and it was hard to see where the wins were going to come from. But football is a funny old game and things change quickly. Since then, Brighton haven't won a game and we've only lost one, amid victories over Everton, Sheffield United and Liverpool. Now with 10 games left, we're only in the relegation zone by virtue of goal difference and we're closing in on the teams around us. But how do our run-ins compare?
Embed from Getty Images
The Cottagers
We have the unenviable task of taking on four of the traditional 'Big six' in our last 10 games. We take on Manchester City at home next Saturday, Arsenal, and Chelsea at the end of April, both away, and Manchester United away on the penultimate day of the season. However, the way we're playing and with our record away from home I wouldn't be writing off any of those games just yet. In between those are games that are much more winnable. We take on Aston Villa away from home, in between two home games against Leeds and Wolves where wins are very possible. We also take on Burnley at home and Southampton away just before the Man United game, and of course there's then Newcastle in what could be a 'winner takes all' final game of the season at the Cottage.
The Seagulls
Brighton have a similar run-in to us in that they take on the same four from the 'Big six' before the season is out. The play Man United and Chelsea, both away, in April, and they finish the season off with Man City at home and Arsenal away on the last two days of the season. However, throw into the mix Champions League-battling Everton at home in April and high-flying West Ham at home in May and Brighton may have a slightly tougher schedule than us. They also take on Southampton away and Newcastle at home in their next two games where points are very possible. They will also target their three games in late April, early May to pick up some points as they take on Sheffield United away, Leeds at home and Wolves away.
Embed from Getty Images
The Magpies
Newcastle also take on four of the 'Big six'. Spurs come to Tyneside in April, while Newcastle travel to Merseyside later that month to take on Liverpool. That's followed by Arsenal in St. James Park, while Manchester City also travel to Newcastle in May. Also, in May they travel to Leicester to take on the team that currently sit third in the league, and they face another tough game when they welcome Europe-chasing West Ham in April. Before all of that though, they take on Aston Villa at home next Friday. Newcastle have the bonus, however, of playing four of the teams involved in the relegation battle in big six-pointers. They take on Brighton at the AmEx in March and Burnley at Turf Moor three weeks later. They then finish their season off by hosting Sheffield United and traveling to Craven Cottage for the last two games of the season.
Embed from Getty Images
The Clarets
Arguably the easiest run-in of any of the relegation-threatened teams falls to Burnley. They only have two of the "Big six" left to play. They travel to Old Trafford to meet Manchester United in April, while they welcome Liverpool to Turf Moor on the penultimate day of the season. Their next game however is against current Top six member, Everton, at Goodison Park while they take on on-the-up West Ham in May. Southampton away in April is a game they'll expect points from, while they take on Wolves away and Leeds at home in April and May. They have three relegation six-pointers when they play Newcastle at home in April, Fulham away in May and finish off the season against Sheffield United away on the last day of the season. 
Embed from Getty Images
Looking at these run-ins there's not a lot to choose between them, so I expect a lot more twists and turns before the end of the campaign. While we might not have the easiest schedule out of the relegation-threatened teams, we certainly don't have the toughest either. And there's always that potential final day showdown…