Five Thoughts: Fulham 0-1 Tottenham Hostpur
Written by Cameron Ramsey on 5th March 2021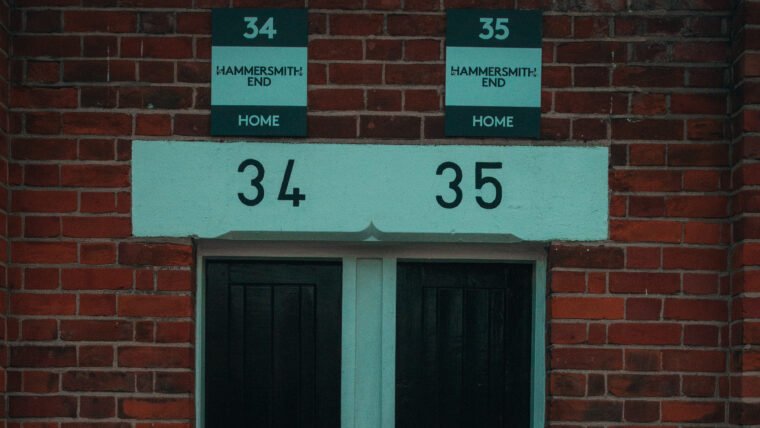 We really didn't deserve that loss. The rub of the green went against Fulham, buddying up to Jose Mourinho's Tottenham Hotspur and though this result epitomises our season incomparably, I simply can't recall a more wanky win for Spurs. Another fierce performance, which warranted so much more, ends with absolutely nothing to show for it.

We're still only three points off safety, claiming anything from Thursday evening's capital clash was unlikely to say the least and with Liverpool on Sunday, regrouping, as we always do, is crucial. The Reds have lost five consecutive home games, they'll be desperate to put an end to their cursed barren streak but they are as vulnerable as they've ever been under Jurgen Klopp. Of Spurs, Liverpool and Manchester City, I'd say our best shot at gaining a dub lies at Anfield, so can we make it two wins from two on Merseyside? With chest, no mincing, in a nutshell, yes. Yes we can.
Can't Handle Rules
Embed from Getty Images
Allegedly, as of June 1st, what happened to Mario Lemina, unknowingly in the build-up to our chalked off equaliser, will become legal conduct. Get fucked. If ever there was a plot twist to sum up the extremely apt phrase "Fulhamish" this, this is bloody well it. Standing in solidarity with a certain Sammy James, VAR is actually not the culprit here, the cryptic, disconcerting rules of the game are. Nevertheless, David Coote's defining decision to overturn Fulham's equaliser, because Davinson Sanchez turbo toed his hasty clearance into Lemina's arm, was fucking disgraceful. I couldn't give a solitary shit if rules are rules, I will fervently dispute these nauseating laws and I will not be silenced or palmed off because helmets like Peter Walton says it's correct for the game to be ambiguously nonsensical. The game is done out, it only favours the so-called "big 6" and there is no justice. Accredited referees are incompetent, revolutionary technologies are peppered with flaws and the Premier League, as the governing body of these regulatory standards, is riddled with corruption right from the top.
Parker states that VAR's sucked the raw emotion out of the game, and while some referees are clearly only interested in causing controversy, with their over-inflated, overstated egos, others are merely following the guidelines verbatim, so Coote, though this may come across as contradictory, is subsequently not at fault. He doesn't make the rules, although he does administer them, and messengers are always shot at and in his case, that's part and parcel of being a top-flight official. The manner in which this game's adjudicated, it's enough to make you blow chunks, and as much as I detest VAR, as much as I loathe a referee's reluctance to explain themselves post-match, if we are eventually relegated, it won't be down to technology. Of course, poor calls and ill-advised instructions will factor into our plight to a certain degree, but jumping on that particular bandwagon in order to defuse our final third inadequacies is denial, as well as conjectural and that brings us nicely to our next subject of interest.
Scoring's a Myth.
Embed from Getty Images
Failing to capitalise on our chances, time after time, will be the death of us. I'm not usually the melodramatic type, straight and narrow, meat and two veg assessments are what I'm here for, however we can't continue to stumble at the final hurdle, to fumble at the last blasted hook on the bra strap, if you catch my drift. In games, such as this, when we're in the driver's seat, slipstreaming a tailwind, the Whites have to take advantage and chow down on that elusive impetus. Spurs crafted ominously, Alphonse Areola had to stand firm in the firing line once Harry Kane had been slipped through but at the other end, we didn't trouble Hugo Lloris and of the 11 shots fired in his direction, only 3 were on target. The World Cup-winning captain clung onto Tosin Adarabioyo's header, he brushed Joachim Andersen's looping glance but our bearings, as they so commonly are in front of the target, were skew-whiff.
We got in behind Spurs swiftly with Antonee Robinson and Ademola Lookman combining persistently, Joa's laser beam switches reached destinations with precision and with lengthy spells of possession, chances emerged. We made a very strong Spurs appear ordinary, our stratagem was confrontational, combative but as it was against Palace, we snatched at our final product. The hard work had been done, breaking the visitors down was the primary obstacle and when successful patterns required composure, a cool head, our poise dissipated. Just an observation, but when you're staring down the centre of the target, striding onto an ideal lay-off, you've got to get your head and knee over it and lace the fucker. If only Mario Lemina knew this, his airborne blimp struck Ben Jarman in Chelmsford and is now halfway to Borneo. Ade' and Josh Maja interlinked brightly, but connections were lost with over-hit through balls and mistimed signals. Driven crosses zipped across the danger area, the deftest of nudges would've made all the difference and nobody was prepared to gamble. Scoring's a myth. Nowadays, the Whites' approach is methodical, pushy and aggressive. We are not a side to write off or take lightly, although as I've said before now, we're all talk, no trousers, giving it large without any offensive substance.
Maja's Doing Plenty
Embed from Getty Images
I dare you to take anything away from Josh Maja's opportunistic strike. Even if it didn't stand, the 22-year-old striker was begging for scraps, yet again, and when a rare moment to test the target arose, he converted as any capable, consummate attacker should. The shift, the stroke, it was textbook marksman business. We're all building unique opinions of the Nigeria international, some of which are more gleaming than others, of course, but I like to think that we, as a fan base, are discerning of a player's potential. Maja isn't insanely athletic, at full tilt he's the slow train at rush hour, although he is an canny contributor in the final third and if he has credible service, if convincing patterns introduce themselves, he will bag, copiously.
In our previous edition following our draw at Selhurst Park, I reasoned for patience and I'm still firmly supportive of Maja's promise. The Netflix star warming to life in the Premier League, switching from Ligue 1's slackened tempo to the incessant demands of England's top-flight is more than a simple transitional period, a player's lifestyle, mentality and expectations have to adapt. He's gone from being a disposable component at Bordeaux to being a nailed-on member of the Parker's matchday XI and that comes with its own burdening tensions. Agreed, he could work on his movement, his ball retention, but his conversion rate's a statistic of genuine significance, 2 in 6 denotes room for improvement and in those split-second scenarios where he has to pull the trigger, shadowed by defenders, his senses are sharpening.
Restored Midfield Grip
Embed from Getty Images
Equalling Spurs' ridiculously dynamic midfield department is a monumental task and I'd like to say that after the break, once the Whites rejigged its shape and personnel, we triumphed in that respect. Lemina and Harrison Reed bulldozed into the thick of it in early stages of the first half, stifling and strangulating Pierre-Emile Hojbjerg, Tanguy Ndombele and Deli Alli's synchronised influence but as the game developed in the visitors' favour, additional help was clearly needed for the hosts. Graced with power, awareness and an intimidating compatibility, Hojbjerg and his French counterpart picked off loose balls and set siege on our defensive third, Alli lurked imposingly, and both Reed and Lemina, though they endeavoured to suppress, gradually lost their grip on proceedings. Ruben Loftus-Cheek offered very little support in terms of our midfield anatomy, we were being overrun and drowned out and in the 64th minute, the Chelsea bottler made way for Andre-Frank Zambo Anguissa, a figurehead that's evidently put Covid's listless hangover behind him.
With Zambo, Reed and Lemina, parity was restored. Fulham began the second 45 with a motive, they were asking all the questions and as our midfield department held its own and dished out production, alongside protection, Spurs couldn't manoeuvre their way out of constriction. Possession channelled through the hosts' administration, Reed intercepted, Lemina impeded, Anguissa initiated. In a bid to refresh Spurs' engine room, Moussa Sissoko and Erik Lamela came on with orders to relinquish Fulham's forceful trio and though the Argentine pulled out his party pieces, our central core continued to dominate, stamping out Spurs' reinforcements' tractable impact. Is this the way forward? Lemina and Reed patrolled with an authoritativeness whilst Zambo endorsed an originality only he can promote. RLC's mono-dimensional, Tom Cairney isn't quite ready for first-team action again and with the composition we deployed midway through the second half, Fulham were exceptionally hard to subdue.
Tosin's Home Truths
Embed from Getty Images
Disclaimer alert: I am not using this brief opportunity to evaluate as a window to pelt Tosin, although frank home truths will be aired. Since joining in the summer, the 23-year-old's integrated into an entirely new environment superbly, he's a vibrant personality that's bought into the club's core values and on the turf, he and Andersen have established a formidable relationship. Proving his worth, sticking two fingers up at Manchester City, Tosin's excelled expectation in testing conditions but he is prone to over-animation, and against Spurs' exalted front three, the sturdy centre-half's judgement and discipline dispersed discourteously to our detriment. full-blooded passes through central areas are his bag, he's forward thinking, risky, and with those attributes, mistakes can invariably occur and they will be unsightly.
His risky passing wasn't the determiner, his eagerness to press and condense allowed Spurs to break and as our back four – or three in Tosin's abandonment – scrambled to alleviate a stretched structure, the visitors pounced. Tosin charged from Joa's side, 50 yards into no man's land and I can't fathom his sudden impulsiveness. There is no reason or rhyme, what the actual fuck was he striving to achieve? It defies logic, he's a studious central defender and to rub salt aggressively into the wounds, Tottenham's winner has his name stamped all over it in essence and actuality. Alli's flick was scuttling wide of the mark, but Tosin unintentionally diverted into the target he tried so painstakingly hard to protect, exacerbating and sealing our shared anguish. He started Spurs' swift counter, and he finished it. I'm no defender, nor am I anywhere near a professional baller but that, from a subjective slant, was horrific, hospital football at its vilest and as much as I want our players to express themselves, Tosin, maybe only slightly, has to curb his enthusiasm against sides that will dine on casual errors, leaving nothing but bones to pick at.