Can we keep our all-star defence together?
Written by Marco De Novellis on 3rd March 2021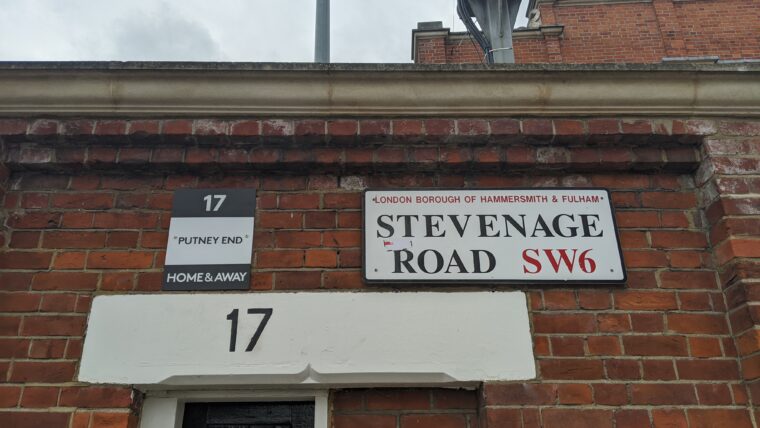 If the Premier League table was organised by the fewest goals conceded we'd be in the running for Europe. Marco De Novellis scrutinises the contracts of our top defenders to figure out if we can keep the band together.
When Tony Khan of All Elite Wrestling cobbled together a fifth- and sixth-choice centre-back pairing, along with some bloke from Torino at the end of the last transfer window, few of us had major expectations.
Back then, the triple As – Joachim Andersen, Tosin Adarabioyo, and Ola Aina – were an unknown entity; never before tested in the Premier League.
But it couldn't be any worse than Tim Ream, the very much faded post-Trump American dream, and that chap who swung from the crossbar at Wembley right?
Right. What's followed has been a revelation, as much down to Scott Parker's belief in his new recruits as the players themselves.
Fulham kicked off the season by conceding 10 goals in three games. Since Andersen and Tosin came into the team, we've kept eight clean sheets. We're currently unbeaten in seven away from home. We've conceded an average of one goal per game – only Manchester City have a better defensive record.
If the table was organised by the fewest goals conceded we'd be in the running for a post-COVID, post-Brexit European tour.
Tosin + Andersen
With: Played 20, Conceded 18
Without: Played 6, Conceded 14
There's a catch of course. Many of our all-star defenders are on loan contracts – including our genuine elite-level goalkeeper Alphonse Areola – and those on permanent deals are already attracting the interest of other clubs.
So much of our future hopes of success will be based on our defence. So can we keep the A-team together beyond this season?
Joachim Andersen
Embed from Getty Images
Contract: Loan. No option.
Can we keep him? God willing.
Look, it goes without saying: whether we keep our best players ultimately depends on whether we stay up or not. Andersen is currently on loan from Lyon with no option to buy. His contract expires in June, so if we want to keep him we'll have to buy him.
If we get relegated, we have no chance. If we stay up, we could, although we'd be looking at a transfer fee of at least £25 million and likely fighting off interest from other clubs. Lyon broke their transfer record to sign Andersen for €30 million (£26m) including bonuses in 2019 and his Lyon contract expires in 2024.
Parker, however, has done a great job courting Andersen from the start. Joa has spoken of the confidence he feels his manager has in him, and he's captained Fulham for the majority of the season. Meanwhile, Lyon are doing well without him, challenging PSG for the Ligue 1 title with a fairly consistent back line.
Keeping Anderson and Tosin together at Fulham should be the priority. If we stay up and keep Andersen happy – and unless a much bigger club comes in with an offer of first team football – we could pull off our best centre back-signing since Brede.
Tosin Adarabioyo
Embed from Getty Images
Contract: Permanent.
Can we keep him? Yes.
You could sign a seven-a-side team of Tosin Adarabioyos for the £15 million we spunked on Anthony Knockaert. At just £2 million, Tosin was the transfer deal of the summer.
We have him on a permanent deal until 2023 with an option to extend by a year. Even if we go down, I can see Tosin staying – the boy wears retro Fulham shirts in his spare time!
Unfortunately, his good performances have attracted the interest of other clubs, notably Juventus in January. City have a 20% sell-on fee from our deal, so if Tony's worth his salt we'd be looking to inflate his transfer fee if we ever sold him. For now, I'm hopeful that we won't.
Ola Aina
Embed from Getty Images
Contract: Loan. Option to buy. Reported at £11m.
Can we keep him? Yes.
Get that Nigerian Whites flag back at the Cottage! After a slow start, Ola Aina has developed into one of our most effective and versatile defenders and we have an option to buy him for a reported €12.5 million (£11m).
Fulham is something of a homecoming for Aina. He's back in London, playing alongside fellow Nigerian internationals, and his brother Jordan plays for Fulham's under 23s.
With Torino in their own relegation battle in Serie A, who's to say Aina wouldn't prefer a move back to his South London roots even if we do go down.
His versatility may attract interest from other clubs, but there's a lot linking Aina to a long-term future at Fulham. For both sides, a permanent deal could make sense.
Alphonse Areola
Embed from Getty Images
Contract: Loan. Option to buy. Reported at £7m.
Can we keep him? Yes.
PSG, Real Madrid, Fulham. That's a career on the up. Signing Areola on a full-time deal would be a coup of Edwin van der Sar-sized proportions.
The details of the deal are a little murky. While we have an option to buy, both clubs are keeping the exact fee or any conditions private. Various reports put the fee anywhere from £8-to-£25 million.
The Fulhamish prognosis is that the deal is around the €8 million (£7 million) mark, which seems a remarkably good price. Maybe Tony's a good guy after all.
And the rest…?
Embed from Getty Images
Full-back pairing Antonee Robinson and Kenny Tete are on permanent contracts with us until 2024 at least (Tete has a one-year extension clause). Both play an important part in our future and we should be able to keep hold of them even if we go down.
Kongolo is also on a contract until 2024, but whether we want to permanently keep hold of a permanently injured player is another question. Why we bought him in the first place is another question, although he did make one good tackle in our 4-0 FA Cup loss at Man City.
Joe Bryan's contract runs until 2023, with an option to extend by a year. He's a potential starter in the Championship and a decent enough backup option in the Premier League.
As for Hector, Odoi, and Ream, our remaining defenders are relics of a bygone Championship era. If we stay up, they're gone. If we go down, it might be worth keeping hold of one out of the three if we lose our better defenders. I can only assume that's why they're still at the club.
That one would most likely be Hector, who's proved he can boss it at Championship level. Both Odoi and Hector's contracts end in 2022 with an option to extend by a year.
Ream's contract, sadly, ends in June. He's been a great servant to Fulham and was a standout player of the Jokanovic era. At 33 years old however, I think it's thank you Tim and goodbye.
Good teams are built on solid defensive foundations. Ours are there, but they're temporary. We've shored things up on the pitch – let's hope we can shore them up off it, too.