No league win since the 1950s? No problem
Written by Mike Forrest on 9th February 2021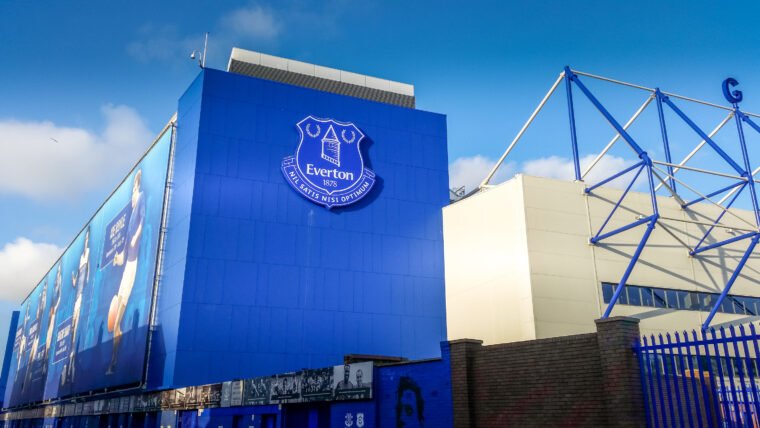 Mike Forrest looks ahead to Everton and our chances of securing our first win in nearly three months.
There are 16 games left. There is more than enough evidence to believe in the conviction that relegation is a formality. However, the fat lady, despite warming up her vocals, still hasn't sung.
The state of play
The numbers don't lie.
We have played 12 consecutive league games without a win. It's the equivalent of 69 calendar days, or nearly a third of the season, without a victory. From those 12 games, we've only scored six goals and earned only eight points from a possible total of 36.
We have an average expected goals (xG) of 1.2 compared to our opponent's 1.7 (xG). Put simply: we're where we deserve to be – in the relegation places.
Embed from Getty Images
Our next game is away to Everton, where we've not taken a league point since September 1959. The Toffees are also on the back of a morale-boosting draw against Man United.
Why, then, can we feel optimistic about not only finally earning a win in the league, but one at Goodison Park?
Optimism – why? 
We're in a bleak position. Many statistical models will have us relegated in their simulations, and the bookies have Everton as favourites against us. They have Josh King, who was close to signing for us, and it would be typical if he were to score the winner against us.
At this point, no supporter could be blamed for letting the apathetic, "well, we are already down", sense of doom consume us. We had 20 shots, but only two on target, against West Ham. The closer we get to scoring, and without actually putting the ball in the net, the further away it seems we are from doing so.
Gloom and frustration are justifiable.
Embed from Getty Images
However, in the lead up to the West Ham game, Parker commented, "When you lose football matches and confidence is down in squads, the first place you see it is on the training ground. That lack of energy, you'll often also find in-house bickering or problems inside the squad due to disappointment, people not happy with certain issues… I don't see that one bit here."
The team's performance against West Ham exemplified Parker's comments. The team hasn't given up on survival, or on Parker's management, and that should provide some solace. More than that, it should instil a small glimmer of belief in even the most pessimistic of us.
Watch whatever dramatic motivational video you need to watch – picture Mel Gibson's character, William Wallace, yelling a rousing "survival!" instead of "freedom!" in his dodgy Scottish accent and you get the gist. We still have a chance. After all, in our recent history, we have a great escape, a European final, and two play-off promotions.
How do we beat Everton?
Well, we have to score more goals than them for a start. Yes, in and of itself, this seems like a daunting task considering our form this season. They also have the likes of James Rodriguez, Dominic Calvert-Lewin and the aforementioned Josh King.
That will keep our defence busy, but Tosin and Andersen both contained West Ham reasonably well. Trusting our defence to do their job, we are depending on our midfield and attackers to deliver the goods upfront. Have they earned our trust? No.
However, we do have an RLC that looked threatening in a more central position against West Ham. Yes, no goal was forthcoming, and at times he slowed down counter-attacks rather than picking the incisive pass, but it was his best performance so far. We have persevered with him for this long; there is no need to drop him just as he seems to be hitting some form of stride.
Embed from Getty Images
Mitro had a good impact after coming on against West Ham. He nicely teed up RLC for a shot outside the box and rifled one wide himself. He has not scored many goals this season, yet he's still our best finisher.
They both combined earlier on in the season with a lovely one-two against Everton from which RLC won a penalty. It is also the game in which RLC scored his first and only goal for us (and yes, I am deliberately ignoring the massive deflection it took!).
What other tools do we have? BDR has popped up with important goals this season. We know Lookman can produce moments of greatness. The foursome played very well together in the first half against West Brom and we should have been out of sight.
Eureka! Not quite
Suggesting that playing Mitro and RLC is not much of a groundbreaking solution. Nor is my idea of the lads partaking in a smidgen more shooting practice than they currently do (especially Cav). Scott Parker won't be ringing me demanding more tactical insights.
History, form and our finishing ability are all against us going into the Everton game. However, if we can replicate the standard of performance from the West Ham match and convert one of our chances, then we have a chance of survival.
Parker will have the team set up to be competitive, let's hope we can find the goal and three points.