Parker's countdown and our attacking inertia
Written by Mike Forrest on 6th February 2021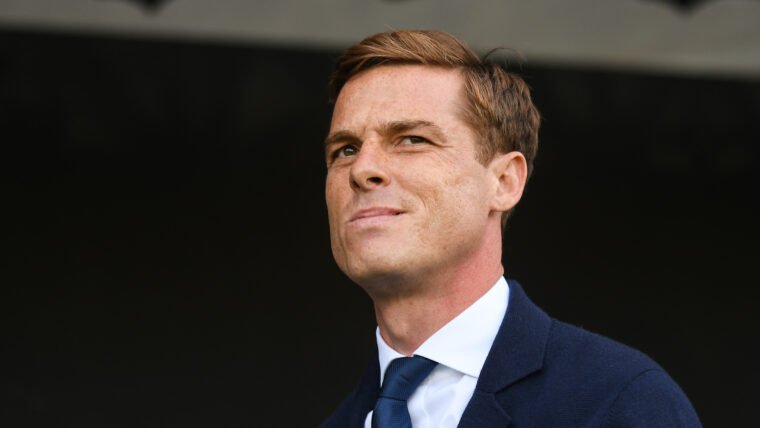 Mike Forrest asks some questions about our lack of attacking guile.
In his last three post-match conferences, Scotty Parker has taken to providing a countdown on the number of games left to play this season.
After a lucky draw against Brighton, Parker said, "with 19 games left of this season, I have full belief in my team." After a disappointing draw against West Brom, he said, "there's 18 games left in the season and there's still a long way to go".
Finally, after the abject defeat against Leicester, he confirmed the latest number of remaining matches. "There are 17 games left this season, we've seen what a couple of results in a short space of time can do."
Embed from Getty Images
Speaking to the media as often as a football manager does, it's probably quite tedious. It is no surprise, then, that managers fall back on certain stock phrases or words. This recent referring to the number of games left to play is a new addition to Parker's lexicon, but a small bit baffling.
To my eye, it reads like Parker is trying to reassure the players that they still have time to turn the dire situation around. However, as each game goes by, and no victories forthcoming, it feels more of a countdown on the number of games we have as a Premier League team.
What has gone wrong?
Attacking Inertia
The horrible start to the season was a combination of tardy recruitment and Parker trying to implement his possession-based football. On top of this, we saw performances drop off from players including Michael Hector and Mitro, anticipated by neither club nor fanbase.
To stymie the flow of defeats, and integrate new signings, Parker switched to a five at the back system. This worked well and saw some spirited performances and numerous draws. However, we have not cracked the attacking coherency needed to win games. This was typified by our best chance against Leicester being a Tosin header from a corner.
Embed from Getty Images
We have relied heavily on individual moments from the likes of Lookman and Frank Anguissa to produce the goods. Too often our forward players have received the ball in isolation and been immediately swarmed by the opposition. They lack consistent support and overlapping runs, meaning we are easy to mark and stifle.
Parker has overcorrected on the defensive side of things, leaving a very stilted attack. But even our defensive posture has been weak in the last three games. For instance, Brighton had an expected goals of 2.37 (xG) against us, and we have conceded four goals in the last two games.
There are many problems, but time is running out, regardless of what Parker says, for himself and the team to find a fix.
Experience an issue?
Tactics aside, this team does not know "how" to win a Premier League game. In the dugout, Parker had managed 31 Premier League games in his coaching career. We have lost 18 (58%) of those games, scored only 25 goals and conceded 49 goals.
On the pitch, our record is no better. Not including this season, the 14 players who played a part against Leicester on Wednesday have played a total of 194 Premier League games between them, in which they played at least 45 minutes or more, losing 103 of them – more than half.
We have a manager who lacks experience in winning Premier League games combined with players who have not played in the Premier League or have lost regularly.
Embed from Getty Images
Some might argue that prior experience in the Premier League is not a requisite for winning games. After all, Sheffield United stormed up the league last season despite having a manager and players with little-to-no top-flight football experience.
However, they benefited from a settled squad and settled tactics. Parker has had to deal with wholesale changes, both tactically and with personnel. Even the seasoned Sam Allardyce is struggling to get his West Brom motoring.
Parker and the players have had their fill of Premier League defeats, hopefully, we can enjoy the taste of victory against West Ham. A few eyes will be focussed on our wildcard, Josh Maja, who can hopefully bring some spark to a dull attack.