Our defence should give us all hope
Written by Colm O'Donnell on 3rd February 2021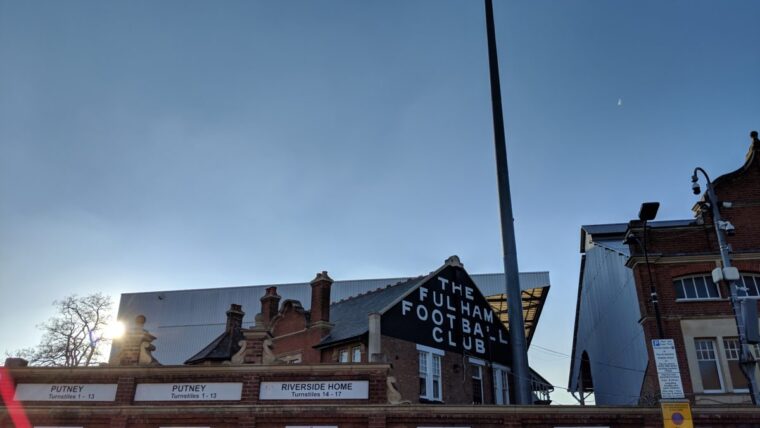 Colm O'Donnell argues we should be excited about our upcoming Cottage double-header.
I still haven't managed to digest Saturday's game. I can't believe we didn't win. I can't believe we didn't lose. I still don't know how to feel about it. I had this niggling thought in the back of my mind at half-time that we hadn't scored enough but I didn't want to believe it. The contrast between the first half and the second half was palpable. And then, just to compound that sinking feeling, Newcastle and Brighton win games that they're not expected to, and all of a sudden we're are seven points from safety. But we are where we are, and it's time to look forward.
Up next are Leicester and West Ham, both at Craven Cottage. And in a strange way I have as much optimism about getting points from these two games as I did the previous two. We nearly got a point against the Hammers and, of course, we turned over Leicester. But mainly this optimism comes down to the strength of our defence. Brighton aside, our performances in recent months have been very good until we get to the final third of the pitch. Defensively, we have been sound, compounded by a goalkeeper who has the ability to get us out of jail should someone break through the defensive line.
Flexing for the Foxes
Our build-up play has been great to watch, but our issue has been putting the ball in the net and creating real clear-cut chances to score. As we saw earlier in the season against Leicester, Tottenham and Liverpool, when our defence performs it can deal with most attacking threats in the Premier League, so I don't see any reason to be wary of Leicester's attacking threat on Wednesday, especially without their main talisman in Jamie Vardy. Sure, they have other players who can hurt you, but Vardy is central to Leicester's attacking ambitions. If we can keep Leicester out, then who knows what will happen at the other end of the pitch.
Embed from Getty Images
Leicester are also coming off a bad home defeat to Leeds at the weekend, so it's a good time to get them. The first half against West Brom was a marked improvement in the final third with Fulham creating at least four clear-cut chances, but unfortunately we only converted one of them. If we can build on that first half, play to our strengths, make the ball stick up front and wait for the runs beyond the defence, we can certainly create chances against Leicester. We just need to be more clinical in taking those chances. They can't afford to spurn three gilt-edged chances like we did against the Baggies.
Hopeful against the Hammers
West Ham, on the other hand, do have a potent attacker available in Michail Antonio who has grabbed his chance after getting back in the team. He can be hit and miss though, so it all depends on which Antonio turns up on the day. Their other threat is Thomas Soucek, who has already scored against us this season and seems to have developed a great knack for arriving into the box at the perfect time and getting on the end of balls. They have been going through a great run of form recently until they came up against Liverpool at the weekend. Once Liverpool took the lead, they never looked back and it never looked like West Ham were going to get anything from the game. Again, West Ham are nothing to be afraid of and getting points from this game is all going to come down to whether we take their chances or not.
Embed from Getty Images
The lack of fans in stadiums have had a massive impact on certain results this season, so in no way am I counting our chickens just yet as anything can happen. It could all of a sudden click one day in front of goal and if that happens, I believe we can get a result against any team in this league. It's clicked for Sheffield United – and just look at the run they're on – against both unfancied and fancied opposition.
We're not the pushovers we were two years ago where I wasn't even looking forward to watching a match as I knew we'd have to score three or four to win a game because our defence was so leaky. We only kept two clean sheets before we were relegated in 18/19. We have four already this term – and that's a solid base for survival.
This year we can look forward to watching a game with a realistic hope that we can keep a clean sheet. If that happens in any given game, all that's needed is one break at the other end of the pitch to win a match. While my optimism is fading slightly and surviving from here is a huge task, I don't think it's impossible as long as we have the solidity at the back that we've shown so far.