It's time to ditch five at the back
Written by Mike Forrest on 25th January 2021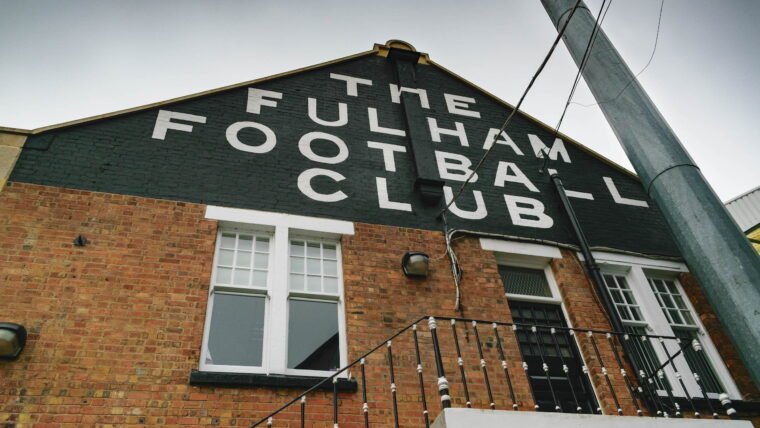 After another game without a goal, Mike says it's time for Parker to go on the attack.
I recently watched the ITV mini-documentary series, Boiling Point. It is a fly on-the-wall documentary following Gordon Ramsay's leap into opening his own restaurant and pursuit of greatness. Short of cash, he'd agreed to let ITV film him across several months. 
He was chasing the prize of being the youngest British chef to achieve the coveted three Michelin stars. In the show, his mentor, Marco Pierre White, makes the prescient remark that to acquire the prize Gordon must go on the "offensive".  By this, he meant that Ramsay had to be brave and creative with his dishes to achieve his goal.
Embed from Getty Images
In Scott Parker's case, the prize is Premier League survival. In Ramsay's world, and to achieve his goal, he has access to the finest of ingredients and the most succulent of produce. Scott Parker does not have this luxury. He's confined to working with some considerably more basic ingredients.
This is exemplified by having to utilise Ivan Cavaleiro as his main striker. It's the equivalent of Chef Ramsay having to work with an overdone, dry chicken breast. It fills a hole, sure, but three Michelin stars would have proven to be elusive for Ramsay if that were what he had to work with. So, too, could Premier League survival for Scott Parker.
Tactics gone sour
It's not just the lack of talented personnel that has us struggling.
After early season drubbings from the likes of Aston Villa and Arsenal, Parker was quick to rejig his tactics and resorted to a back five. The team has benefited from this reinforced defensive posture, looking more competitive and conceding fewer goals. However, the cost of such a tactic has seen our attack become impotent. It suffocates our attack more than the oppositions.
The switch to the back five stemmed the wave of defeats, but has only added one victory, bringing our total for the season to just two. The defensive set-up also invites pressure, whereas if we were to be more attacking, it would give the opposition something to worry about.
Embed from Getty Images
To bring some spunk back to the attack it could be time for Parker to drop one of the back five. The defence has been playing consistently together for a while now. Both Tosin and Joachim have developed a nice partnership. Taking one piece out will surely not see the whole defence capitulate like a precarious Jenga tower?
On paper, our best three attackers are Lookman, RLC and Mitrovic. Between a combination of poor form and match fitness, they have not played together often. Only Lookman has really satiated our appetite for a reliable attacking threat along with the hardworking BobbyDecordova-Reid. Lookman is our main attacking ingredient. However, we rely on him too much, and our attacking approach is very one dimensional as a result.
Refire to survive?
Ola Aina, despite a few iffy spells, has done reasonably well in recent weeks. However, with Kenny Tete back in the fray it could be ample time for Mitrovic to regain his place in the side at Aina's expense. This would see us become more offensive and attacking. Mitrovic with Cavaleiro would see the latter less isolated and could eke out some better form from them both.
If Scott persists with Cavaleiro as the lone striker, then another alternative to make us more threatening would be to bring Lemina into the fold. This would allow either Reed and Lemina, or both, to sit and encourage Anguissa and RLC to push up closer to the lone striker.
However, all this talk about potential line-ups and tactics is the equivalent of rearranging brussels sprouts on a plate to make them more appetising. It's futile. We need a decent quality addition or two to help us. Unfortunately, it doesn't look as if reinforcements will be forthcoming for Parker and the team.
Embed from Getty Images
Fresh meat needed
We are not "remotely close" to signing anyone, Parker said as of last Friday. Our efforts in strengthening aren't helped by COVID, but also because our larder is full of obsolete, but hard to shift, players. Ignoring past contributions, the likes of Kevin McDonald, Stefan Johansen, Michael Hector, Maxime Le Merchand, Seri and Fabri are expensive rots on a finite wage bill. None of those players really have a claim to coming back into the fold, so Parker is left to whip up a winning recipe with what he has.
This is not a call for a gung-ho, Rambo-style, all-out attack and kamikaze approach. It's a call to try and revitalise an otherwise dull and insipid attack.
The will is there, but not the quality. The heat and pressure are not getting to Parker and he continues to plate up solid performances. But these solid performances are nothing more than that. They're certainly not going to notch up three Michelin stars – and they don't look like notching up three points either. It's time for him to have a rethink to see if he can develop a new winning recipe.