Is Areola our most important summer signing?
Written by Rhys Daly on 14th January 2021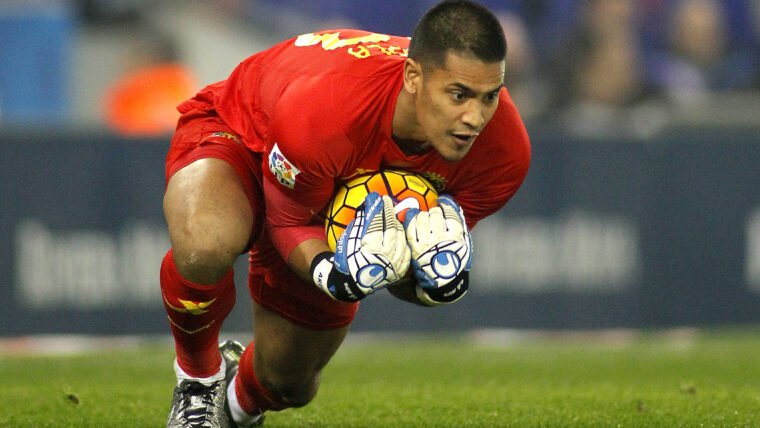 Our recent run might not have happened if it wasn't for our man between the sticks, as Rhys explains.
Alphonse Areola's understated move to Fulham in September is proving to be one of the most intelligent acquisitions of the summer transfer window. And he could be our most important this summer, too.
Joining on a season-long loan from PSG, many were understandably troubled about the likelihood of Marek Rodak losing the spot he made his own the previous season.
The Slovakia international had proven to be more than a match for the experience of Marcus Bettinelli, going on to keep 14 clean sheets across 33 Championship outings despite spending the first 12 fixtures on the bench.
Although Parker started the 24-year-old in the opening day defeat against Arsenal, it seemed rather unlikely that Areola would have agreed to swap a place on the bench at Le Parc des Princes for Craven Cottage.
Parisian Pedigree
In truth, the 27-year-old played a important role in both Ligue 1 title winning seasons of 2017/18 and 2018/19, making a combined 55 league appearances to add to his medal from 2012/13.
Having been replaced by Keylor Navas and sent out on loan to Real Madrid, Areola's trophy cabinet grew to what could be the most impressive of any player to ever play for our club.
The aforementioned titles in France are accompanied by seven cups from his native country, as well as La Liga glory in 2019/20. Not forgetting the 2018 World Cup.
Some of those who aren't familiar with Fulham's charm might have questioned why he would agree to the move, but his wife Marrion let slip in the summer that they had their eyes on London for a while.
She said: "A few years ago, our dream was to have our home in London. Our dream has come true."
Embed from Getty Images
Organised with an option
In what has become the norm with many of our recent loan signings, taking a glance back at the official club statement following a string of fine performance has not disappointed.
"The goalkeeper will remain at Craven Cottage for the duration of the 2020/21 season, with Fulham holding an option to make the move permanent."
Those magic words are music to the ears of those who have grown to love the acrobatic stopper, who will no doubt be signed up a on permanent deal when the opportunity arises.
Embed from Getty Images
Stops, saves and stats
Before any move is struck the numbers will have to be crunched by the powers that be in west London, and should Areola continue in the same form the figures will not disappoint the transfer gurus.
Across his 15 Premier League appearances for Fulham, Areola has conceded 21 goals and kept three clean sheets.
His 59 saves and 14 high claims have him fifth in the overall rankings, with his 11 punches coming in third.
Areola is kept rather busy with an average of 3.93 saves per match, making his 73.75 save percentage all the more impressive.
What stats don't tell you is the importance and quality of those saves, with Heung-Min Son spectacularly kept at bay twice on Wednesday, as was James Ward-Prowse on Boxing Day among many others.
Embed from Getty Images
I'll leave you with the satisfying comments of an aggrieved Jose Mourinho, who might be hoping that his side won't have to try and beat our new hero anytime soon.
"In the first half, Alphonse Areola made some impossible saves, couple of others in a second, too."