Patience: an ode to Parker
Written by Mike Forrest on 10th November 2020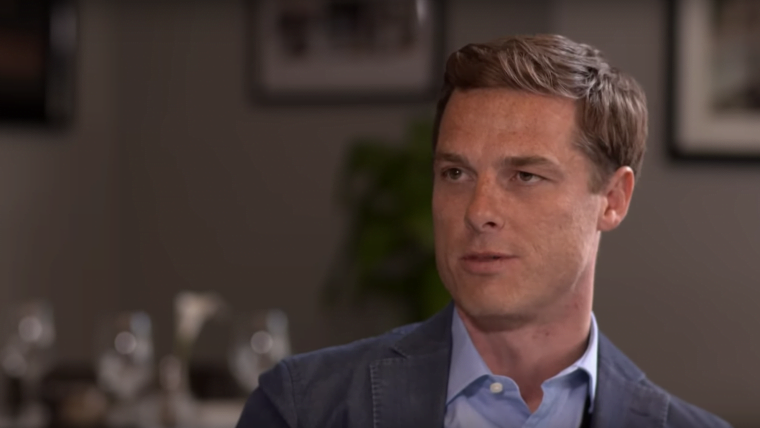 As we enter the latest international break, Mike Forrest reflects on Scott Parker's time at the club so far, and what might be on the horizon.
The year is 2006. England's golden generation fluff their cue from 12 yards out and fall to Portugal in the quarter-finals of the World Cup in a penalty shootout. Gary Barlow and the gang, Take That, reunite and release their single "Patience" that would go on to top the music charts across Europe. Oh, and Glenn Roeder made Scott Parker the Newcastle captain in Parker's second season with the club.
Embed from Getty Images
With and without the armband, Parker was always a leader on the field and this helped him to be a fan favourite throughout most of his career. At West Ham he won player of the year for three consecutive seasons. He won the coveted Football Writers Association Footballer of the Year award in 2011. In his first season with Tottenham he won their player of the season.
Restricted by labels
Being English and combative, Parker's ability was often pigeonholed with clichés. "Someone you would want in the trenches", "the heart of a lion" and so on. Boiled down, these clichés were meant to compliment Parker's biggest assets – his tenacity, the quiet ferociousness, and the unrelenting consistency. When Fulham bought him in 2013, with Parker now 33, it perhaps was an unrealistic expectation to expect all three attributes from the ageing centre midfielder.
Embed from Getty Images
Just as he had been a fan's favourite with his last three clubs, Parker got off to a good start with Fulham fans by rejecting QPR to join the club. Unfortunately, it wasn't a sign of good things to come.
Parker had joined a Fulham side that was dysfunctional on the pitch and would become dysfunctional off it as they cycled through three managers over the course of the season. In his debut season, instead of winning an individual award, Fulham were consigned to relegation and thus ended our 13 year stay in the Premier League. Parker's style of slowly pivoting on the ball before passing it sideways was in stark contrast to the marauding and slaloming style of Mousa Dembele, who Fulham had lost the season before. 
Relegation and two subsequent battles to avoid the drop in the Championship were enough for Parker to be associated with some of the poorer times in our recent history. A few cynical comments suggested that the presence of Parker was some form of hex or Jonah for Fulham, especially as he was one of the few senior players who had stayed throughout the three campaigns. In the immediate season after Parker's departure and retirement, we were promoted through the play-offs under Jokanovic. This did nothing to dispel the notion that perhaps Fulham and Parker were just a recipe that did not mix.
Embed from Getty Images
Struggling to change perceptions
A few weeks after promotion Jokanovic restructured his staff and brought Parker back to the club as first team coach. History repeated itself and again Parker had re-joined Fulham at a time where dysfunction was rife on and off the pitch. The club cycled through three managers en route to a humiliating relegation, with Parker being the last of the three to take the helm. He did enough to secure the role permanently and for his first professional managerial role in football he was tasked with guiding Fulham to an immediate return to the Premier League.
Two relegations, one as player and one as non-playing staff, and two further relegation battles in the Championship, both as a player, it was easy to see why some fans were not too enamoured with Parker. However, none of these calamities were his fault and he did his utmost to prevent them. As a player, he gave his best on the field and off it he provided much needed leadership under the reign of mad Magath. Reported in the media at the time, Parker covered the £20,000 fine issued by Magath to two youth team players.
Uphill struggle
A meek 1-0 opening day defeat at Barnsley last season spoke to the challenge facing Scott. A fractured dressing room in need of healing, getting the best out of the squad's big-name players which would prove to be a challenge, all further compounded by the overall pressure of achieving promotion, weighed heavy. This laid on the shoulders of Fulham's novice Head Coach, competing in a league against the likes of Bilic and Bielsa, among other experienced managers.
Parker tried to instil a death-by-football style. The zenith of this approach came in the fourth game of the season with a 4-0 demolishing of Millwall where Fulham had 84% possession. However, the approach seemed to suffocate Fulham more often than killing off the opposition. Abject possession for possession's sake, shuttling the ball from one side of the pitch to another was seen throughout the season as Fulham limped along. As a player he produced fiery and inspirational performances, but as a manager his team were producing tepid and dull outings.
In December, Parker's job was under much scrutiny. A third successive defeat league defeat inflicted by Brentford, with Parker hurriedly leaving the pitch at Griffin Park, ignited rumours that Fulham could be in the market for a replacement. Surviving this scare, in part due to a last-minute winner from Josh Onomah against Leeds, Parker went on to secure a play-off spot for Fulham and finished fourth.
Embed from Getty Images
Despite dominating possession in the two games against Cardiff, we wormed their way through. At the end of the tie, there were no celebrations at the achievement of reaching the final. Instead Parker gathered the players on the pitch and gave them a firm talking to. Almost reminiscent to his time at West Ham, where 3-0 down at half time to West Brom, Carlton Cole credited Parker's rousing team talk as being the inspiration to claw back a draw, "Scott was in the zone – I've never seen him like that. If you were there you would have had a tear in your eye."  
The tide is turning
After securing promotion with a more pragmatic tactical approach against Brentford in the final, Parker gave an emotional post-match interview. Parker displayed a vulnerability that takes courage to show, especially in the football world. It is this emotional intelligence that helps him connect with the players and helped him to rebuild the dressing room. Tim Ream extolled this fact in convincing Antonee Robinson to join the club.
This connection with the players could encourage favouritism in weaker managers. This has not been seen with Parker. Joe Bryan, play-off goal-scoring hero, has been dropped to the bench in recent games. Due to a bloated squad, Parker was left with the decision to exclude McDonald and Johansen, two fan favourites, from Premier League registration. He has also shown integrity and a willingness to protect his squad after ill-timed tweets from the Director of Football apologised for a poor result.
Embed from Getty Images
These are all great attributes to have, but ultimately football is a fickle and results-driven business. After a familiar insipid and impotent display against Crystal Palace ended in a 2-1 defeat, Parker again came into the West Brom game with questions being asked about his future. A more penetrative performance saw Fulham come away with three points and some much-needed respite for Fulham's young head coach. And though our latest game ended in defeat, show that Parker is pushing this team in the right direction.
Premier League survival would be quite a fillip for Parker. Promotion in his first full season and survival in his second would further burnish Parker's reputation. However, one win in eight, working at a club whose board have been trigger-happy in the past along with fans expectations could prove difficult to navigate.
Parker's in his second full season as head coach and working under a difficult recruitment structure. The margin for error is small, but Scott's shown a willingness to adapt his tactics. So unless results go drastically wrong it could serve Fulham and fans well to "just have a little patience"– just as Barlow and co sang on their way to the top of the UK singles chart back in 2006.