FFC: A mental (and physical) breakdown
Written by Eamon Levin on 27th October 2020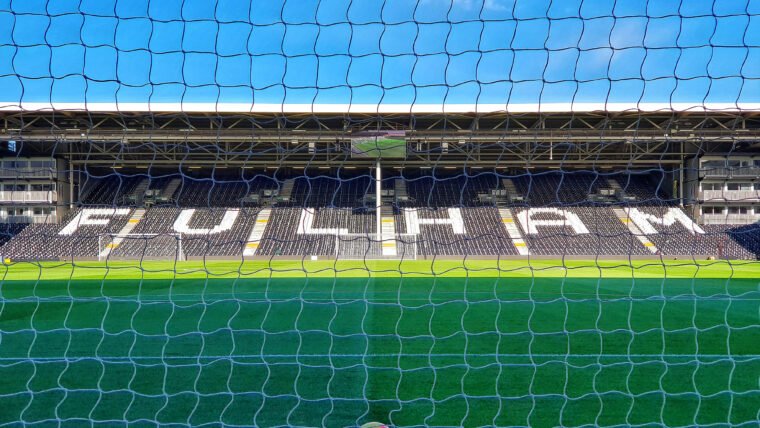 While Fulham's giving us all a mental breakdown with every passing game, Eamon has a breakdown of a different kind, as he looks at how the side can improve.
To say Fulham's results so far have been less than ideal would be an understatement. Sheffield United away showed promise, but Parker's side couldn't convert that promise into three points, nor were we able to continue that (small) momentum past the eighth minute against Roy Hodgson's Crystal Palace. Like many other Fulham fans, I have ideas about how Fulham can improve. I've divided my ideas into two sections: physical, what the players should be doing tactically on the pitch, and mental, how the team should be thinking in order to succeed. Additionally, each of those are broken into their own two sections: attacking and defending.
Physically, when defending, the White's need to track their runners into the box, and on the attacking side, make more runs that move the defence, creating passing lanes to get in behind. Mentally, we need to fulfill Parker's work hard mantra by constantly thinking about where the danger is and how we can eliminate threats when defending. Offensively, we need to remain a team. We don't want the on-loan players thinking they are "better" than the permanent players in our side – we'll only survive as one team playing together.
Physical – defence
Our once leaky defense has tightened in our last three games, but it remains porous. The key culprit in my eyes is our tracking of attacking runs into the box. Ironically this isn't the defence's problem to begin with, it's the midfielder's responsibility to follow their opposition counterparts into the box.
Too often has an opposing midfielder this season ran in from a deeper position, splitting our centre-back and full-back, left alone to receive uncontested, swivel and score. If you rewind the tape you can often find footage of a Fulham midfielder (*Cough* Cairney *Cough*) pointing to the man who's just galloped into the acre of space between our two backs. Don't wait if you see a player making a run, stick with him!
Embed from Getty Images
Physical – attack
Fulham's greatest offensive struggle is the lack of runners breaking defensive lines.
Football is not a complicated game. Media pundits like us to believe they know something "non-experts" couldn't figure out. There is a false idea that great coaches see something on the pitch that regular fans can't see for themselves. The truth is that regular football fans like you and I can understand these ideas as well as anybody. The job of the defence is to keep any attacks in front of them and restrict space as much as possible. The job of the attackers is to get behind the defence and expand the playing space as much as possible. Simple.
Often against Palace we could break into the Palace half with solid build-up play, but once forward, didn't make any runs to create scoring opportunities. At times, we'd have players – Mitrovic, Loftus-Cheek, Lookman, Cairney – lined up along Palace's back line, but the ball would pointlessly swing side to side, with every attempt to get behind the Palace defenders easily squelched.
As painful as it was to watch, Palace provided a masterclass in getting behind the defense. Time after time, Zaha broke into the box resulting in a high percentage shot or cross. In fact, both of Palace's goals came from the exact same run. The Palace player in possession started wide, drifted inside and played a reverse ball to a runner, splitting our center-back and full-back. This run is so effective because if you can start wide enough, the defending full-back is drawn out, and the center-back has to decide if he's going to come support his full-back, leaving the center of the box undermanned, or stay put and leave a gaping whole for an offensive player to run into.
Not all the credit goes to Palace, however. Lookman made the same run twice, splitting the Palace central and wide defenders, both times striking the post. These runs are crucial. It's not just players staying up the pitch that leads to scoring chances, but the movement and positioning of those players, which forces defenders to make difficult decisions and move, opening passing lanes and space to operate.
Embed from Getty Images
Mental – defence
Fulham's defenders will find success if they can avoid mistakes and focus on completing each of their individual jobs. As we all know, Parker is strong advocate for hard work. He's constantly reminding us that defending includes finding "that something". In line with this, it's crucial that his players understand what this really means.
While its important that Parker's players work hard, its key that they don't solely work hard physically, but more so that they work hard mentally. It's easy to appear to work hard – running, huffing and puffing usually make it clear – but that doesn't produce much success on the pitch. What really matters is that you do all that running when and where necessary, like when your midfield mark breaks into the penalty box. Its far more important to constantly be thinking: where's my mark? Where's the danger?
Huffing and puffing is at times a sign of laziness, as a hard working player, or a hard thinking player, would allocate his energy more efficiently, as to only expend his energy when needed. This way he can achieve maximum returns for the energy he spends and find the greatest possible production on the pitch.
Embed from Getty Images
Mental – attack
If Fulham's offense can remain bought-in to the team then they have a chance to do well. This is meant in two ways. First, they need to show urgency when attacking, and look like they truly believe they'll score goals when going forward. Players need to take charge. They need to make runs, attack the goal with a change of pace and be brave to try that tightly-fitting through ball. We've become accustomed to not scoring and it looks like the players have as well. Take charge!
Embed from Getty Images
Second, the team needs to stay together. The on-loan, "premier league players" – Lookman, Loftus-Cheek, Lemina – must remain committed to fighting for the club. Scott will have to work his player management magic in this regard, but we know this is one of his strengths. If cracks appears within the squad and these players stop believing in the team, then there's little chance of survival.
There's still a long way to go this season, but the ingredients we need to stay up are not just found on the pitch – they're also in the players' heads.