Five Thoughts: Fulham 1-2 Crystal Palace
Written by Cameron Ramsey on 24th October 2020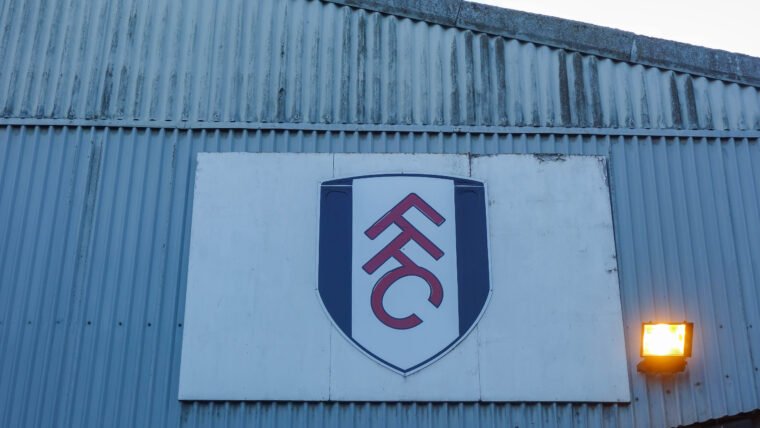 Roy Hodgson's always welcome back at Craven Cottage, just not when he's managing the opposition. The 73-year-old returned to SW6 to challenge Scott Parker's basement boys and our 40-year-old gaffer learnt another hard lesson as Crystal Palace claimed a 2-1 victory on a blustery afternoon under the skeletal foundations of the new Riverside stand.

That loss makes it 16 defeats in 20 Premier League games for the Whites and that's more of a curse than it is an unflattering record. For some reason, we can't shake that rotten mentality, no matter how often Parker suggests we're nearing an upward spike. For Covid-19, and our on-field debilitations, a vaccine has to materialise.
Our next outing is against fellow new boys West Bromwich Albion. We shouldn't be touting six-pointers at this stage of the campaign, but this bottom-of-the-table skirmish will certainly pose as a lifeline for both parties, but only one can prosper. If we lose, we're submerged, if we win, we're afloat in choppy waters. Make no mistake, this week's preparations at Motspur Park are season defining.
Let's Get Ugly
You ever secured a 10/10 lenger only to find out they've literally no substance? That's kind of how Fulham approached Saturday's encounter with Palace, if you think about it. To elaborate, the Whites are great to look at, but they're just hideously boring. We advertised pretty, methodical patterns of play, demanding 65% possession with 643 passes completed, although everything was maybe too synchronised and practiced. At some point, Fulham will find their bollocks and brandish a bravery that's essential to survive in the Barclay's, Dutch courage, if you will, but that faithful day isn't marked on the calendar anytime soon.
The Eagles functioned comfortably, they didn't have to dig their heels in, because the hosts allowed them to set themselves with plodding, passive, predictable spells in possession, and how often have we lamented this exact breed of apathy in recent weeks? Countless, it's a repetitive feature of these articles and nothing's likely to change. Tom Cairney dispatched possession tamely, Ruben Loftus-Cheek couldn't influence the game from unfamiliar territory on the right and our other creative exponents strayed towards dead ends as we dithered in front of Palace's organised banks of four. Once we'd exhausted phase one, we had no alternative, no chat-up lines, and Palace had us well and truly marked.
There was something in this game for us, although we simply didn't believe we had it in us. Palace are a stable top-flight outfit, however they're not stringently poised and prepared, and we didn't expose their weaknesses. Centrally, they're pervious, and we failed to incorporate Aleksandar Mitrovic – a broken man – on the fringes of the penalty area with his back to goal. They have athletic fullbacks, our wingers are no slouches themselves, so why didn't we hit the byline wherever and whenever it was physically possible? Again, we portrayed ourselves as a frigid unit, scared and fearing of losing possession, because we plunge into panic mode as soon as we're on the back foot. Having said that, we're never on the front foot anyway so we've got to drop the shyness, because it isn't sexy at all. Why masquerade as a worldie if you're really a pig? It's time to get real, bin off the concealer and get ugly, and I mean aggressively ugly.
Embed from Getty Images
Cairney's Sudden Explosion
That last-ditch assault of the postage stamp may be no consolation in hindsight but in a game where sofa-gripping instances were limited for the Whites, we're allowed to revel in Cairney's explosive left-footed howitzer. Throughout proceedings, TC dabbed possession in a fairly menial manner across the turf and in terms of inspiration, he rarely thought outside the box (other than his screamer, huh) but there was nothing mundane about our first home goal of the season.
As ever, we rely greatly on Cairney's sculpted input. He's a master of the fine arts when he's purring, though his handiwork against Palace was monotonously bland. This is more or less a subsection of the above segment, with a little twist, because the playmaker's sudden hit and hope outlook is precisely what this team is crying out for. With a left peg as lethal as his, it's a wonder why he didn't opt to pull the trigger more often. Blame it on him being a good sport. Obviously we're not Arsene Wenger's Arsenal and we're not going to walk every sequence into the back of the net, so I'm all for 30-yard net blasters if it means we actually test the target, which is something we've seldom done during our blighted return to the big time.
He couldn't pick a forward pass or a threaded through ball, but he did spank a strike stronger than yer da's drunken backhand. Cairney is a special talent, albeit a subdued one that can't break into Scotland's international fold, and it's about time he actually introduced himself to the 2020/21 campaign. There's surely no better way to open your account for the season and it just goes to show that with a positive, yet greedy temperament, we can become relevant in this league, rather than resigned. Aubrey'll be watching that on repeat tomorrow, sod the Teletubbies.
Life Along Left
Relating to creation and cohesiveness, aspects that are somewhat hard to come by, our left channel fronted our production line for the duration of the match, so I'd like to take this brief opportunity to applaud both Antonee Robinson and Ademola Lookman, because they cooperated and constructed superbly. Robinson doubled up with Lookman in the final third and cutely constructed passages culminated on the parameter of the Eagles' 18-yard box and it's in those congested areas where Fulham actually resembled a connected offensive force.
Our latest American import hounded Nathaniel Clyne, prompting the former England international to surrender possession. Pouncing with pace, Robinson sped out of his defensive quarters to feed the Red Bull Leipzig loanee, who wasted no time in weaving into Palace's penalty area. It wasn't clockwork, but Lookman's awareness and burgeoning understanding with Robinson was apparent in patches and if it wasn't for the foot of the post, we would've drawn level. Michael Owen, eat your heart out of that statement.
Admittedly, Robinson's final product was wildly hit and miss and in an ideal world, if we had to power to chop and change Fulham's set-up ourselves, I'd deploy Bryan just in front of Robinson for that fertile purpose alone, and push Lookman over to the right, although I was pleased with the duo's measured, if not agonisingly unlucky, association. We've picked apart our predictability, the sterility in our approach, but our left-sided delegates, on the day, endorsed an assertiveness that must become a common factor of our apprehensive blueprints.
Embed from Getty Images
Aina in Knots
If I'm speaking freely and fairly, I'm still not sold on Ola Aina and I've valid reasoning behind my scepticism. Covering the right side of our back four, you'd have been convinced that Cyrus Christie had returned from Nottingham Forest because the Nigerian's tentative uncertainty encouraged one of the Premier League's hottest wingers, Wilfried Zaha, to turn on the style, all at the timid right-back's expense. Zaha's sharp movement tied Aina up in knots and, for a player that Chelsea revered so fiercely in his formative years, the Torino loanee embodied a figure who's depth is slightly more shallow than we, and evidently our neighbours, first thought.
Marking and muzzling Zaha is not for the faint hearted, even capable, experienced fullbacks blush in embarrassment as the Ivorian takes their professionalism for a ride, and Aina toiled under the Palace talisman's spellbinding exploits. Palace's second of the afternoon may have come from the left, but they recognised our caution along the right as a penetrable weakness. Loftus-Cheek isn't attuned to life as a winger, so his positional awareness wasn't supportive and you're really clutching at straws if you think Aboubakar Kamara's going to toe the line sensibly, without making a monumental red-carded prat of himself.
With this taken into consideration, perhaps it's a tad harsh to label Aina subordinate. He was virtually a lone ranger out there in his confined capacity and I can sympathise with his hesitancy in forward areas, but this is also a man that has deputised as a winger in his career, and we seriously needed an injection of progressive enthusiasm out wide from the perfectly able defender. Whether you're a right-back or a remodelled right wing-back variant, you have to expel the same energy at both ends of the pitch and for Aina, his overall input smacked of disinclined reluctance. Feel like pure shit, just want Kenny Tete back.
Slightly Flat Lemina
In what was his first top-flight start for Fulham this season, evaluating Mario Lemina's performance alongside Andre-Frank Zambo Anguissa necessary as many will feel he conducted himself adequately and, naturally, others will oppose. The Gabon international has had chances at this level previously, of course, and whilst he's familiar to the incessant pace and pressure Premier League football exerts, it's clear his own personal game needs refining in the coming weeks, if he's to keep a resurging Harrison Reed out of the weekly XI. Average, humdrum, that's how I'd recount Lemina's afternoon and that's not entirely to his detriment, but he didn't necessarily set the world alight on an occasion where he should've ignited his lust for first-team football.
Lemina is not a prolific operator, particularly in the final third, and whilst we're not primarily expecting the 27-year-old to fashion multiple scoring opportunities for his colleagues, he straddled the game in the passenger's seat as Fulham attempted to break free of Palace's restrictive shackles. In possession, he made simple passes appear daring and though he's perceived to be a more conserved midfielder than he is progressive, the visitors' predominant playmakers bypassed the former Southampton man frequently as his work-rate and composure tailed off.
A double pivot consisting of Anguissa and Lemina is competitive on paper but only one, as it stands, is readily equipped to contend regularly. No guesses to who that individual is and our stance altered, in my opinion, when Reed replaced his former Saints teammate in the 79th minute. Returning from injury, the fiery haired assassin patrolled his department with an indebted, obliged dedication and in the closing 10 minutes, his impact overshadowed that of Lemina's. When it suited, Lemina did get his hands dirty, however we can't afford to tolerate intermittence. Match fitness, confidence, that'll factor dramatically into his outings and as time ticks on, I'm sure he'll develop into a relatively cogent option, primed for duty when required. As he is currently, though, he's a glorified bench warmer.