Five Thoughts: Leeds United 4-3 Fulham
Written by Cameron Ramsey on 20th September 2020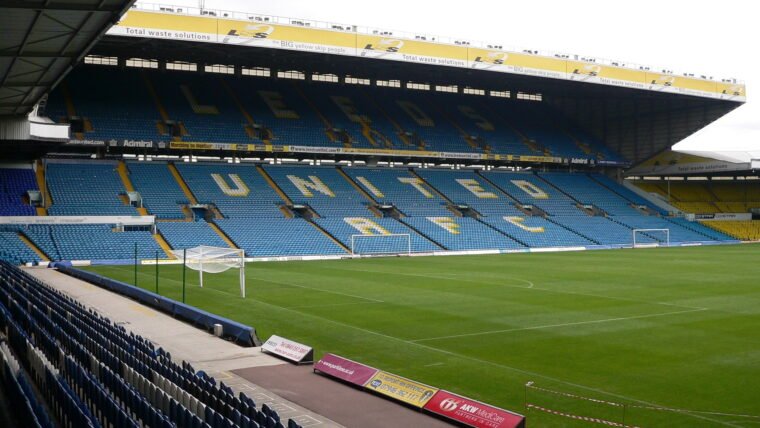 Well, that wasn't boring, was it? Frustrating, yes, although a 4-3 loss against Marcelo Bielsa's free-flowing Leeds United, away from home, sounds a lot nicer than a 4-1 drubbing. Sure, we still lost, but the Lilywhites didn't have it all their own way and for the final half an hour or so, their bucket-sitting mastermind was bricking it.

I don't know whether you knew this, but that was Leeds' first Premier League game at Elland Road in, like, forever and what a captivating show both camps laid on for us, as we laboured through Robbie Savage's pathetic takes and quips about how awkwardly shite he was as a player.
Two defeats from two, nothing much to cry about other than the damning talking points complied within this supplement but there is one glistening silver lining: we are not rock bottom! As it stands, there are two teams worse off than Fulham and I'll adopt that as bloody huge plus.
Shapeless Defensive Downfall
As a collective, whilst Leeds surged towards our penalty with sharp, incisive interchanges, our defensive shape was completely farcical. There's no other way to describe our organisation, we allowed the hosts to drag our back four apart, although we were the masters of our own downfall, yet again, and it's becoming far too familiar. Last week against Arsenal, you can pardon the obvious gulf in quality but Leeds aren't that amazing, let's be fair, and our hideous fragility at the back will be detrimental to our campaign if we don't address the glaring issues that arose on Saturday.
Michael Hector wasn't convincing against the Gunners and his disorderly disposition bled into proceedings at Elland Road. Pressing far, far too high, hacking at simple passes, the Jamaican made a rod for his own back and we paid the price for his poor decisions. Denis Odoi carried possession well but once he was tasked to tend to his defensive duties, he was outfought physically and he was a passenger, on the slow train, in retreat. Patrick Bamford, a BTEC Harry Kane, terrorised our central pairing, who were purposeless as they stumbled haplessly after shadows and that, in the company we keep, is inexcusable, as well as laughable.
We will not survive with the central defensive options we have at our disposal. Hector needs a strong leader to keep him in check, Odoi shouldn't really be anywhere a top-flight starting XI, Tim Ream is an immobile hindrance and Maxime Le Marchand is nothing more than a cult hero on football Twitter. If Saturday's capitulation didn't prove to Tony Khan that we need credible reinforcements, I haven't a clue what will. Out wide, I'd say we're in relatively safe hands but centrally, in the heart of our defence, we're painfully ill-equipped. One solid centre-half on a perm and another on loan, anything less will tempt a season riddled with self-inflicted upheaval.
Embed from Getty Images
Zambo Raises Standard
What a delight it was to marvel upon Andre-Frank Zambo Anguissa's sheer dominance in the middle of the park. A makeweight between attack and defence, Anguissa constructed meaningful phases, protected the ball intently and interrupted Leeds' tempo, before they could really harness their distressing momentum. Leeds may have netted 4, of course, but Anguissa wrangled the Lilywhites and Kalvin Phillips, dubbed the Yorkshire Pirlo, paled in comparison to our midfield chieftain's incessant work-rate and endeavour.
The 23-year-old's sublime technical ability looks almost wrong for a man of his size, but he glides through traffic in the same way a Suzuki Ninja dodges double deckers. He initiated the move that presented our second of the match, he weaved out of tight pockets with graceful foxtrot-inspired footwork and for brawn and muscle, he was unrivalled. He's a sergeant of sauce, a catalyst and discounting the end result, he was the stand-out performer amongst both camps. Everything went through his supervision before it was approved and the more he stamps his authority, the more of a presiding force we'll eventually become.
Whatever happens in the remainder of the transfer window, we have to hold on to Anguissa, no matter what. Enticing figures may come from Spain or further afield, but he is a crucial linchpin within our system and we've all seen enough of him to know he's head and shoulders above his teammates. The Cameroon international makes us tick to a methodical beat, orchestrated by himself, and where Tom Cairney knits patterns and Harrison Reed cuts out danger, Zambo does both so naturally and it's a privilege to have a enforcer of his calibre on our books.
All About Tete
Kenny Tete was introduced to English football midweek and he was certainly a bright spark on his Premier League debut. Clamping tackles, dogged commitment, the Netherlands international right-back equalled Jack Harrison's pace and intensity and, whilst he may have been out of position during the build up to Leeds' 4th, he was alive to the occasion with beneficial contributions both defensively and offensively.
There's a connection brewing between Tete and Aleksandar Mitrovic. Our new right-sided exponent gets it, to score goals you have to load the box and from his perspective, supplying ammunition from the flanks for our target man is obligatory. He did so against the Tractor Boys and he delivered the goods in Yorkshire. We have a fullback that can do both, an essential requirement of the modern game, he advances just as well as he retracts from counters and that will balance our approach, which has severely lacked cohesion of late.
He'll get to grips with top-flight football swiftly, he's a professional that's competed in the Champions League, Ligue 1 for that matter, and the caution he picked up for grappling with Harrison proves he'll take no prisoners. He's not here to warm the bench or drift in and out of the fold sporadically, he made the jump to SW6 to become a trusted mainstay and if he conducts himself with the same no-nonsense attitude every week, he'll become a pivotal member without debate or discussion. I like what I saw and at last, after nearly two years of yearning, it appears we have an immensely capable right-back in Tete.
Embed from Getty Images
Mitro' Off Mark
Getting that first goal of the season is significant for a striker. Barren spells can turn into bleak streaks, so Mitrovic will be delighted with his brace, even if it didn't promise any points at the final whistle. He's off the mark in the top-flight and now he's discovered his scoring form in the second meeting of the campaign, there'll be plenty more speaker box celebrations to come. It doesn't matter how they go in, his penalty wormed under Illan Meslier and his towering header was an approved trademark of his services and the important thing is he's strangled that duck before it even flapped it's confidence-sapping wings.
Liam Cooper and Robert Koch ganged up on the menacing Serb and they supressed him in patches but, as any rear-guard will tell you, you can't keep Mitro' under lock and key for the entirety of a 90-minute outing. Mitro' is not blessed with searing pace or beguiling trickery but he is everything a lone hitman should be. He relishes the ugly factors of the game, those gritty duels are what he was raised on and if a centre-half believes he's got the fierce striker sussed, Mitro' will exact his superiority in one way or another.
Utilising his presence is mandatory and, as always, it showed when we involved him in our sequences. He's designed for elite football, his chart-topping records suggests there's plenty more in the tank and there's nothing more calming or alleviating than seeing Mitro' do precisely what he was put on this earth to do in a Fulham jersey. On another day, in a galaxy far away from ours, Mitro's double would've been enough to warrant three points but at this stage, taking goal difference into consideration, I'm just happy he's doing the business. Do we rely on him? I'd say we do, heavily, but when you've a striker with the proficient ability he possesses, you'd be foolish not to.
Subs Deserve Credit
Let's talk about subs. Neeskens Kebano and Bobby Decordova-Reid altered proceedings to favour our cause, so we've got to credit them for our spirited, if not futile, fight back. At 4-1 down, we could, and should, have crumbled but our diminutive replacements for a mono-dimensional Aboubakar Kamara and a dysfunctional Joshua Onomah, respectively, instilled a refreshing enthusiasm and, though they entered the fray in the 58th minute, I only wish we'd unleashed them sooner.
Piercing runs from both Kebano and BDR unsettled Leeds, who set up to absorb telegraphed long balls from deep in our own half. We suddenly found gas between midfield and defence with our expeditionary substitutes on the field, our passing was slick, alluring and we held a greater threat moving forward for the remainder. Decordova-Reid's cut a deflated figure in his previous appearances, however he dispatched his 62nd-minute strike superbly and a goal was fully deserved. He's got unbelievable potential, but his performances dip and spike so regularly, you forget just how useful and inventive he is in the final third.
Mario Lemina was slightly shaky once he took to the turf but all in all, our subs definitely made the difference and I'm grateful that we actually bothered to relinquish the deficit, instead of gambling on damage limitation. Scott Parker will learn how to read narratives and he'll recognise when it's necessary to shake things up and, for what it's worth, I'd say he got his reinforcements spot on. He wasn't impressed with how we faded out of the game, but he can hold his head up high knowing the personnel he entrusted restored a slither of pride and decency.