Building for the Premier League. Part 3: Midfielders
Written by Frankie Taylor on 29th August 2020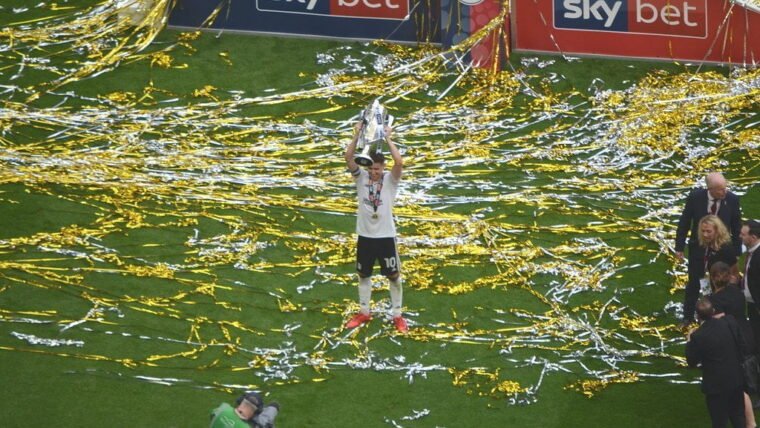 Time for part three as Frankie Taylor looks at how Fulham could improve our midfield in the summer transfer market.
Right, onto the middle of the park. We've already discussed goalkeepers and defenders, hit the links to read those.
Here's a reminder of the squad we're building everything on top of this summer. Before you @ me, yes I'm cutting the squad up as below – so this part will look at purely the central midfield players while the last will group wingers and wide players with strikers.
Goalkeepers: Marek Rodak, Marcus Bettinelli, Jordan Archer
Defenders: Denis Odoi, Cyrus Christie, Steven Sessegnon, Michael Hector, Alfie Mawson, Tim Ream, Maxime Le Marchand, Joe Bryan
Midfielders: Harrison Reed, Kevin McDonald, Stefan Johansen, Josh Onomah, Tom Cairney, Andre-Frank Zambo Anguissa
Attackers: Anthony Knockaert, Aboubakar Kamara, Bobby Decordova-Reid, Ivan Cavaleiro, Neeskens Kebano
Strikers: Aleksandar Mitrovic
Where we are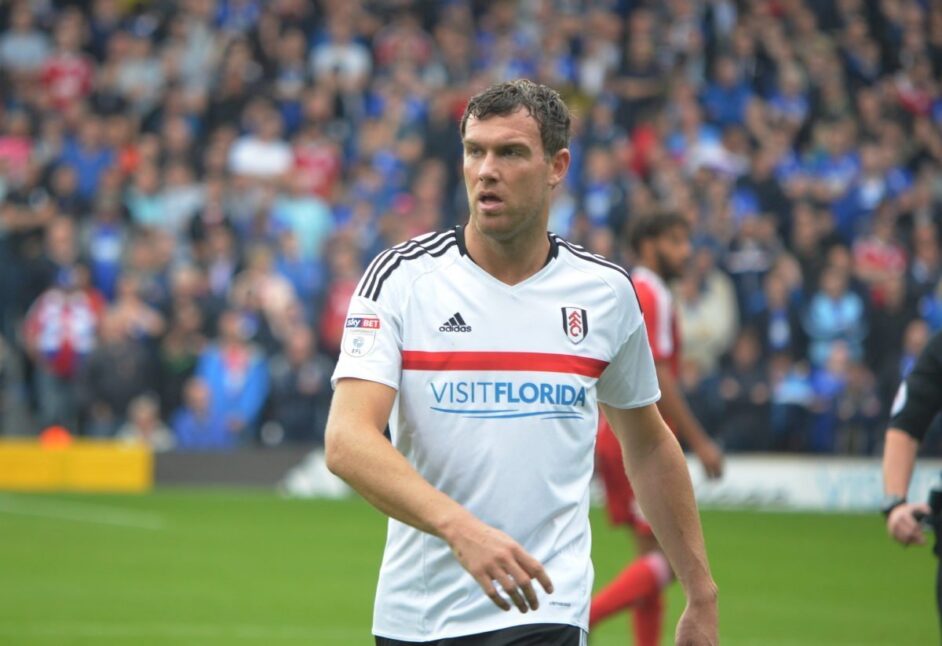 We're pretty light in midfield. Kevin McDonald's clearly not in Scott Parker's plans and I attribute that largely to a lack of mobility in the holding midfield role, with Harrison Reed, Harry Arter and Stefan Johansen all preferred last season. In our final home game against Sheffield Wednesday, it was Steven Sessegnon who was brought on in a midfield role to help see the game out. It's obvious that KMac is bottom of an NFL-style depth chart in central midfield and while his presence at the club is appreciated, it seems we should pretty much plan as if he's not here. It'd be no fun to write a piece like this for Fulhamish and just talk about bringing Harrison Reed back (though I do fully expect that to happen).
I touched on Steven Sessegnon's cameos in midfield and I do think he could be a genuine option for the holding role. Shorter in stature, but good in the tackle and comfortable on the ball, moving Sessegnon from a packed right-back pool (especially if we strengthen in that area) will give him an opportunity for more minutes, and I think it's a position he can be successful in. In a difficult situation at Man City in the FA Cup, Steven partnered Stefan Johansen in a 343 that had to be altered after Tim Ream's fifth minute red card. But he put in a solid performance that made me ponder his long term potential in a midfield role, much like Philipp Lahm under Pep Guardiola at Bayern Munich. If you do commit to tucking Steven Sessegnon inside, you could argue for saving yourself some resources to only need one more.
Potential midfield maestros
Scott Parker's preference in the holding role has been someone with some mobility who patrols in front of the two central defenders, can recover possession with regularity and generally be the base for the controlling style of play.
Embed from Getty Images
Matt Grimes of Swansea is a Fulham-style midfielder – especially one under Scott Parker – if I ever saw one. The Swansea captain had an excellent year while we were in the Premier League last time out, and followed that up with another this past season as Swansea sneaked into the play-offs. Grimes, like Arter, has the potential to either sit in front of the back four or play slightly further forward to help win the ball back earlier in midfield and also push into the final third. Matt Grimes may have alternative Premier League eyes on him, and if there aren't, there bloody well should be. He'd be a wise addition to this new Fulham midfield.
Looking to Europe, Baptiste Santamaria would be an ambitious signing, and he's certainly set to leave Angers this season. The 25-year-old Frenchman sat imperiously for the French side, which finished 10th in Ligue 1 this past season. Playing in a similar shape, Santamaria is a defensive catalyst, recovering the ball with regularity, and he possesses the range of passing to not only maintain possession and circulate the ball, but to hit longer passes in order to spread play. He'll likely have the attention of 'bigger clubs', but spending power is not an issue for Fulham in the Premier League.
Back to the UK, I've long been a fan of Newcastle's Isaac Hayden, a defensive midfielder who's been open in his desire to return to London. West Ham are the only real competition for locational and finances (with Crystal Palace eyeing a redeveloped Selhurst Park, finances have been absorbed, with minimal funds being given to Roy Hodgson despite £50m coming in for Aaron Wan-Bissaka). Sure, if you take a look at stats websites they'll tell you Hayden isn't a great passer – but that's where the eye test comes in, how often do Newcastle focus on retaining possession of the ball? He's a good footballer who would be a welcome addition.
Possible puppet masters
Further forward in midfield draws out interesting questions. Of late, Josh Onomah has been more influential than Tom Cairney, who hasn't been at his best this past season. Onomah's ability to hold the ball up, press high and win back possession, combined with his athleticism to beat players with the ball and ability to pop up late and score Frank Lampard-style goals has brought more of a cutting edge to our midfield.
Despite being less influential, Cairney has still been our most creative player in terms of chances created – though he hasn't provided an assist since August. There's a feeling that Cairney has taken Parker's controlling football to being slow and methodical rather than the heartbeat of a full-powered engine under Slavisa Jokanovic. It's an area to watch.
The main gap in this midfield is the box-to-box Stefan Johansen-style piece of the jigsaw. Stefan Johansen has been on the fringes for much of this season, and some may wonder why, despite his lack of football, he sits only behind Joe Bryan and Ivan Cavaleiro in terms of assists.
While Matt Grimes can also fill this box-to-box style of player, Juninho Bacuna has been wasted at times by Huddersfield, as he's been asked to play at right-back or out wide. But in the middle, where he can utilise his quality on the ball, run past players and simply be more involved on the ball, he has everything he needs to be a top player.
Embed from Getty Images
Lewis Cook of recently relegated Bournemouth would be another superb addition. He's a former Football League Young Player of the Year and key part of the England youth teams that won the U17 Euros in 2014, the U20 World Cup in 2017 and the 2018 Toulon Tournament. The Leeds United academy product is a really good talent that would be worth bringing in even if his best stuff could be a year or so from now. Though if Andre Frank Zambo Anguissa is to return to Craven Cottage, the problem position will be solved and the weak point of the midfield probably goes back to the more offensive side.
Josh Onomah and Tom Cairney aren't comparable in any way, which makes it quite a fascinating debate. Both are good footballers, but, for me, Josh leads by a distance in terms of the physical skillset required to succeed in the Premier League, while TC's technical ability is superior. I do expect Scott Parker to revert to a 'safer' 4231 (as he did towards the end of the season), where Cairney becomes more of a deep-lying playmaker alongside Harrison Reed, freeing up Onomah to position himself more aggressively for the high press.
When we won the three games to nil consecutively in the Premier League (sealing Scott's permanent appointment) it was with that shape, with Calum Chambers holding alongside Andre-Frank Zambo Anguissa, who was given a little more license. Tom Cairney or Jean Michel Seri were used as a clearer no.10 positioned closely to Mitrovic. Ryan Babel was on his more comfortable left side more of the time, with Ryan Sessegnon flipped on the right though with freedom to switch (as they did for Ryan Babel's sensational winner against Cardiff). This formula was surprisingly abandoned for the most of this season by Scott, but he went back to it with great timing following the Leeds loss.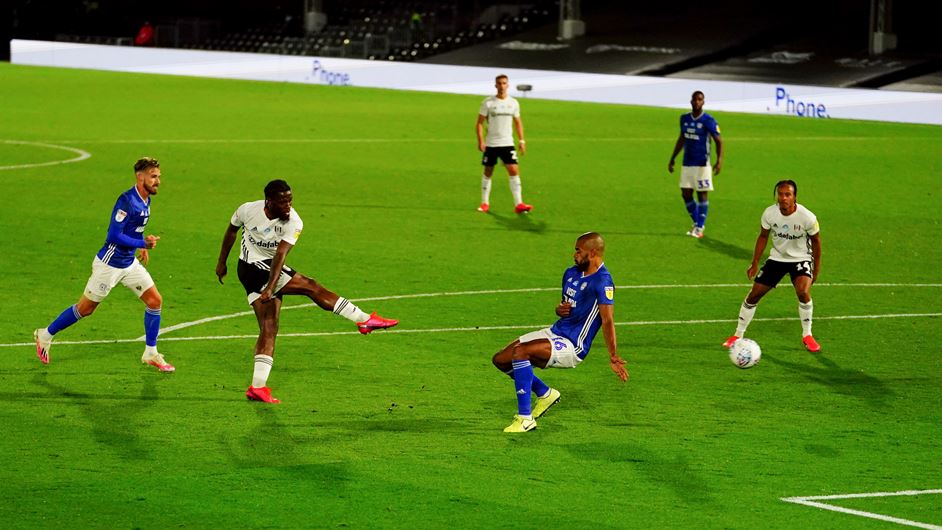 Anyway, with Bobby Decordova-Reid, Josh Onomah and Tom Cairney all comfortable playing in the 10, could Fulham be more tempted by another option? Is it too big an ask for Josh Onomah going into his first proper Premier League campaign to take the reigns of that position? Can we rely on Bobby Decordova-Reid to be enough of a force in the final third in terms of scoring and creating? Can TC keep up with the speed of the division and more importantly the players in it? These are all questions worthy of being asked.