Five Thoughts: West Bromwich Albion 0-0 Fulham
Written by Cameron Ramsey on 15th July 2020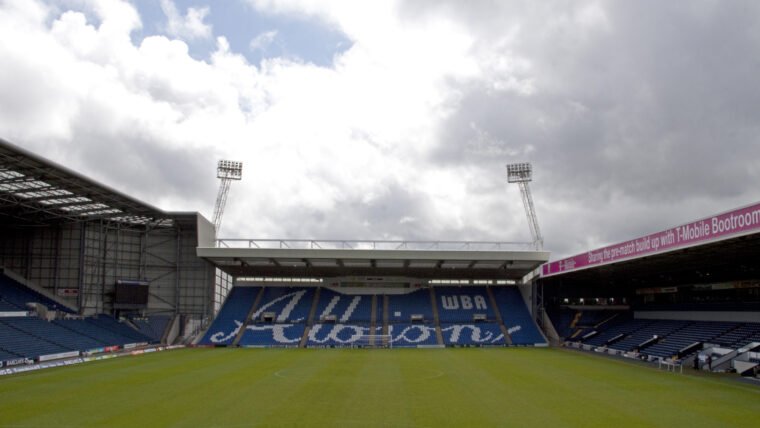 5pm kick-offs can get laid, that's the real message behind this article, although I'm obliged to prattle on for another couple thousand characters, so I hope you're sitting very comfortably indeed.

A 0-0 draw at The Hawthornes isn't a disastrous result by any means, no way, however under the circumstances, I would've gone for an extra helping of, how do I put it, action? Slaven Bilic's established calculation, phased out by Scott Parker's attacking tentativeness, that's a recipe for stalemate if ever I've heard one before.
Our fate has been sealed and we know where we stand, for now. Do we sink or do we swim? We've that question to answer in the coming weeks, and I've only got a few spare pairs of armbands to go round. Too bad, Scotty, there's a lovely looking plank with your name on it in shark-infested waters, though.
Intensity Evaporates Instantly
Our previous four victories set us up superbly for Tuesday afternoon's top of the table clash and with wind in our sails and a renewed sense of optimism an urgent, intense performance from the Whites was full anticipated. Strapped in for 0 to 60 in 2.3 seconds, I was bracing myself for an explosive start but, peering through squinted eyelids, I noticed quite swiftly that we never really got going, at all, and our sedated exploits in the final third indicates that Parker wasn't willing to roll the dice and risk it all. It wasn't sugar in the petrol tank, we were just tortuously passive in our passages and I'm not entirely sure why we didn't stick two fingers up at caution and conservation.
West Brom are vying for an automatic spot and rightfully so, but it's not exactly like they were the dominant force throughout. In fact, on the rare occasions we did venture into advantageous positions, the hosts were just as penetrable as we were and, in many respects, it was actually a very well balanced, even encounter. We shaded possession, equalled them for shot on target but still, despite the cold-hard facts and stats, we drifted in and out of docile patterns of play without being a cause for concern. We don't score a lot of goals, the way we're inclined to approach games nowadays negates any semblance of an offensive onslaught, but I'm not about this pussyfooted pedestrianisation, not with the personnel we have available.
The pace, the incision, the sheer quality we're supposed to have in our front three, in particular, is meant to strike fear into back fours up and down the length and breadth of the division but we've been running cold for as long as my memory recollects, and this is the point in the season where the heat is very much on, full whack, with no margin for unassertive, plodding passing drills. We allowed the Baggies to regroup routinely whilst we laboured to shift into a free-flowing tempo on the break, our tentativeness was culpable and after being relatively content with the way we've recently ground out results, I'm drawn back to that unsure, uncertain feeling in the pit of my stomach. With no cutting edge, no teeth, no vitality, we're nothing more than harmless cannon fodder.
Embed from Getty Images
Mitro's No Show
Could someone pour a bucket of ice-cold water on Aleksandar Mitrovic to wake the bugger up, please? Big players tend to turn up for big games, regardless of the level or stage they grace although Mitro', despite netting a penalty against Cardiff City, really didn't get the memo where that's concerned and the strapping Serb, renowned for his indomitable presence, was stuck on sleep mode. Since the season resumed he hasn't been the same mercurial goal-getter we trust and admire, the 25-year-old's retreated into his own weakened shadow.
Mitro' vs Ahmed Hegazi, that was billed as a titanic showdown of brawn and wits and both individuals bettered one another in some way. Mitro' bossed his opposite aerially although the Egyptian centre-half was always in close contention on the deck, constricting the space the striker had to operate within. Yes, a massive duel on paper, but they both managed to cancel each other out – what else did we genuinely expect? To penetrate West Brom's back four, Mitro' had to reign supreme in central positions in order to invite his teammates into profitable areas, although he was held on a tight leash, and that's all too familiar presently.
WD40'll do the trick for Mitro's rusty trigger, too. Playing others into contention is a factor of his personal game but sometimes, as an attacker, testing the target also has to feature and when gifted golden opportunities to unleash, he dawdled on the edge of the 18-yard box, hoping that Bobby-Decordova Reid would dart, Neeskens Kebano would pierce, but the moment to supply never arrived in time. Mitro' was stranded up top and he regularly is, so when lifelines float his way, I'd kind of like him to dispatch them with full conviction, without a second glance in his colleague's direction, because the man needs a flurry of goals more than ever. A Mitro' firing on all cylinders, stroking his ego, will win any matchday for Fulham, and we can't afford to trip over ourselves any longer.
Knockaert Raises Bar
I've banged the anti-Anthony Knockaert gong for months on end and I – alongside many others – am unashamed to admit it, but I can't deny his determination and work-rate against the Baggies, it was magnificent and he deserves credit in abundance. Wasteful, greedy, tunnel visioned, that's what I associate with the tempestuous Frenchman although those indignities completely contradict my take, as it were, of his non-stop, well-rounded outing. Never mind that suspect clearance that nearly strung, hung and quartered us at the death, you say?
Knockaert, roaming that right channel so familiarly, was absolutely everywhere. Offensively and also defensively, the tigerish winger was our main source of vitality, the distance he covers up and down the chalky boundary is utterly astounding. He was planted up Kamil Grisicki's arse in retreat and he examined Conor Townsend's versed abilities with twirling, judgement-scrambling jinks and shoulder drops. Vintage stuff from him, that, and whilst his efforts came to little fruition, a positive attitude and a willingness to alter the game was apparent for the duration.
A lover of doomed long-range catapults, Knockaert couldn't resist another have a go moment in the 72nd minute, and his audacious impulse nearly recorded a nailed-on goal of the season contender. Deprived of options, at least in his mind, the former Brighton and Hove Albion winger waggled his turret at the bouncing ball and cannoned a 35-yard javelin off Sam Johnstone's crossbar. Blimey, just like BDR's effort against Cardiff, my living room floor was greeted by torrents of spilt beer and other questionable fluids. I'll leave that there.
Embed from Getty Images
Defence Holds Firm
I want to know what Stuart Gray's slipped into our rearguard's pre-game Gatorade (or whatever the hell we drink and endorse) because defensively, barring the odd customary shaky spell, we've looked pretty damn solid. I don't want to speak too soon, but we have tallied 4 clean sheets on the bounce after all, and that duly warrants a small dose of praise and kudos, because they've been bollocked many a time in the past.
Whilst being dragged apart by Matheus Pereira, we somehow held our discipline and banished the trickster's advancements. Charlie Austin is a hitman built from similar stuff to Mitro' and the prolific bricklayer was quelled by Tim Ream and Micheal Hector, who stuck to their duties as a capable partnership. If one closed space to dispossess, the other kept their eyes peeled for rogue transgressors, our defence's neighbourhood watch, if you will. Marek Rodak got contact on Grady Diangana's poke at goal too, you know, so that counts just as much and if not more – all hail the shin pad, they're overlooked too regularly. Zinedine Zidan's Champions League-winning shin may beg to differ, however.
Got to hit up Denis Odoi, whilst I'm at it. Culprit to extravagant day trips with the ball in his custody, the Belgian settles mounting anxieties with his guarded dependability at the back and he's an ideal sweeper-styled component, which was proved when he mopped up Knockaert's oopsie a few minutes before time. Harrison Reed doesn't need anymore smoke, he's the best player we have. The pint-sized saboteur was the driving force in the middle of the park and he also saved our bacon with expertly-timed, game-preserving interceptions, as per. I liken him to a Matt Targett-esque figure within our ranks and that comes with bona fide prestige. Southampton produce wonderful professionals, we just give them the platform to express themselves like the licensed ballers they are.
Play-Offs Nailed On
I'll try not to spend too much of my life harping on about this particular point but that draw means, plainly, the Play-Offs are nailed on, and I'm confused to how I'm expected to feel about that. What emotion should I be looking for? Is it glee? Is it despair? All I'm getting is a humdrum mixture of both, and I think that's commonly referred to as dread, or near enough.
The chances of us actually catching the top two were slim and you get what you deserve in the end. We weren't consistent enough to really muscle in on the top two and as a unit, we're clearly not up to the required standard to even be considered as genuine competitors, but we wouldn't be Fulham fans if we didn't believe in our project, imperfect or razor sharp.
Two more scheduled meetings await in Sheffield Wednesday and Wigan Athletic (8-0!? You mad, bro?) and you could argue that those games are dead rubber, as if points don't really matter if we're guaranteed a Play-Off place, but they aren't. I don't want to face any of the teams around us because we're on par with them. We're not better, or worse, the quality between the tailing pack behind Leeds United and the Baggies is even, apart from Brentford. They, it sickens me to say, are worthy of automatic promotion and I fully expect them to pip West Brom and, if I may add, we'd get pumped if we were to lock horns with them again. This, ultimately, is where my apprehension comes from. I don't have a preferred opponent, but I really don't want the Bees at Wembley if we get that far, I just can't fathom the FT meltdown.