Five Thoughts: Fulham 0-2 Brentford
Written by Cameron Ramsey on 21st June 2020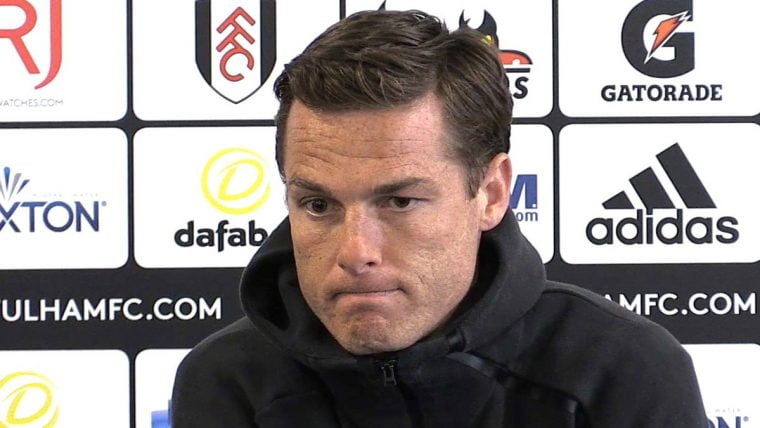 I've been waiting eagerly to return to WordPress for an eternity and though we lost in such a pathetic manner, it's a genuine pleasure to get the brain ticking and the keys clicking once again! After a three month absence, football has finally returned to our lives (albeit via a TV screen) and there's no better way to kick off, or resume, the remainder of the 2019/20 campaign with a West London Derby.

Brentford, like Fulham, have been wildly inconsistent this season and with form being something of an anomaly, the team that simply wanted 3 points more on the day would snatch the bragging rights. Embarrassingly for us, it was the Bees who stole the show at the death, recording a domestic double at our expense and I can't fault them for their clinical approach. It pains me greatly to say, but we could learn a thing or two from that small club from Hounslow, other than stadium designs.
Even without the commonplace matchday hustle and bustle along Stevenage Road to savour, Craven Cottage is still as gorgeous as ever, draped in pristine tradition as a new dawn begins to take shape beside the Thames. We don't know when we'll be able to visit that glorious patch in the capital again but the next time we do, I sincerely hope we're in much safer place, because Saturday's muted showing was distressing as well as deeply alarming.
Complete Calamitous Capitulation
Written in bold, there was one glaring difference between Fulham and Brentford and it boiled down to the managers' differing inclinations in defining periods of the game. To put it plainly, Scott Parker's inexperience renders him utterly inept but Thomas Frank, a fellow novice at this level, also, understood when to reinvigorate his set-up, and it worked an absolute treat for the Bees in the closing 5 minutes.
In those three-or-so months without football at any capacity, I'd have thought Parker would've refined his core level of supervisory understanding. Basically, when and how to alter proceedings to favour your game plan. Evidently, our technical novice hasn't a single Scooby and I am sick to the stomach of backing his amateurish incompetence. Alright, it's our first game back after a disruptively impromptu interval, chill out, but when are we going to learn how to turn the screw when we've momentum, and to what extent?
Our bench was shamefully thin, although we still had credible options, let's not discard that. Why didn't we introduce Stefan Johansen earlier? Why didn't we haul the thriftless Anthony Knockaert off (who was clearly blowing) instead of Neeskens Kebano in the 72nd minute? Why didn't we choose to reinvigorate our left channel by subbing Joe Bryan for Cyrus Christie? All we'd need to do is reinstate Denis Odoi on the left – it never even crossed Parker's thought process. This isn't a flickering torch in a 'Parker Out' campaign, but that was excruciating to behold and if we're to put this defeat behind us and dust ourselves down, we need solid answers and practical resolutions.
Embed from Getty Images
Stretched, Scrappy, Subservient
Severe lack of competitive action aside, the narrative of the first-half was very open indeed, with both sides failing to grasp a true stranglehold. The Whites aimed to slow the tempo at the back, hitting the flanks and rotating the ball back into central areas, but Brentford's stringent shape put a stop to the hosts' progression through the middle. The Bees probed Fulham's 18-yard box ominously with their free-formed attack and rightfully tested Marek Rodak, but with no real venom. On the face of things, Fulham shaded the opening 45 and should've been ahead, although the crossbar thwarted Bobby Decordova-Reid's thumping strike and David Raya was also in inspired form.
You can never really sit comfortably when the game's balanced in such a way, and from where I was perched at half-time, I could sense a turbulent second period. Fulham emerged from the interval with an added impetus, holding Brentford hostage on the edge of their 18-yard box for the first 10 minutes or so but then, once they'd sussed the repetition in our approach, the game returned to its original end-to-end cycle. It was tense, unnerving, we should've been at least two goals up by the 60th minute with the chances that came before but we weren't, and you could just feel an opposing onslaught brewing.
Given the vast number of misplaced passes and flaky touches on show, it resembled a pre-season training match in virtually every respect. Players couldn't stride into full flow without reaching a terminal plodding pace, combinations were laboured and elemental and from our part, it also felt as though the squad didn't necessarily care or mind being pressured and eventually bettered by the Bees. In unprecedented circumstances, I'm not entirely gobsmacked about the defeat, you could see it coming a mile off because Brentford were undoubtedly the more prepared outfit. The defeat is a warning and a wake up call rolled into one menacing klaxon – we have a very demanding schedule before us with countless pivotal meetings, so we best fix up sharpish before we travel to Elland Road.
Blaming Bumbling Bryan
I can't begin to defend Bryan because he can't even defend properly himself. That's not a cheap, one-off dig at his expense, his positional awareness has been atrocious from the get-go, and I haven't even tackled his defensive timing but, then again, neither has he. Of course, Bryan offers us an extra outlet in higher reaches and his production is profitable, although that is not his primary obligation, or his occupation. He is a left-back by trade, and a fraudulent one at that.
For the vast majority, Mathias Jensen flogged him for pittance and Tariq Fosu practised hypnosis, Bryan was powerless. Brentford targeted Bryan as the Whites' weak link, and they were right to do so. Noticing his frailties (not like you have to search high and low for them), our direct rivals both geographically and domestically compounded Bryan's plight by unleashing Shandon Baptiste and Emiliano Marcondes upon him, and they ran amok as our fatigued fullback fizzled out without a whimper or delay.
Both of Brentford's goals were generated along the left channel and both, in my eyes, arose from Bryan's insipid judgement in relation to his defensive duties. Sounds very familiar, that. With the ball at his feet, he was a lost lamb with shattered nerves. Aimless long balls cannoned off his left and barring one cross out of many, he was unforgivably wasteful. What is he meant to be? At this current moment, a spare part is all he's worth. Skinned, strung, hung and quartered, Bryan's severed head will look fantastic above the entrance to Brentford's new stadium, and they can have it on the house.
Embed from Getty Images
Marked Marksman Mitro
It's got to be something to do with that hideous trim. Aleksandar Mitrovic, the Championship's leading marksman with 23 goals, could've diverted a hat-trick of headers but he wasn't counting of Raya to have a blinder between the sticks for the Bees. The scraggly-haired Serb bustled into prime striking territories but couldn't beat the agile Spaniard and with those missed opportunities passing us by, so did our luck, fortune and optimism.
A trio of headers nodded more or less down Raya's slot. On another day, Mitro' would've ruthlessly gobbled up all three, but those cobwebs are hard-wearing. In fact, Mitro' did find the back of the net following an artistic sequence of play, although he was marginally offside. It really wasn't going to be our day and we rued our insecurity in front of the target. We wedged Brentford's defensive line wide open with neatly disguised slips but yet again, we were hesitant and almost afraid to trust creation.
Pontus Jansson and Ethan Pinnock had their hands full with Mitro' and the physical central defensive pairing kept the 25-year-old on a tight leash. Shirt tugging, rugby charging, they did whatever they had to do to suppress the striker, even if it infringed the letter of the law. Mitro' was up against it and following such a long break, I'm not surprised he couldn't dominate the final third in his usual dictatorial fashion. He requires backup every once in a while, and whilst he's been self-isolating these past few months, he was held in quarantine by Brentford's stubbornly regimented back four.
Reed's Really Remarkable
Attempting to banish any anguish from our questionable performance, we can safely say that Harrison Reed is a certified baller. We've known this for a little while now and we've missed his hardened services greatly. His first start since New Years Day, Reed's authority in the middle was unrivalled and he was the stand-out protagonist. Josh Dasilva scanned for gullies to expedition, Christian Norgaard tried relentlessly to unpick Fulham's fortitude, but the pint-sized instigator was there to scupper.
At the base of our midfield three, Reed enabled Tom Cairney and BDR to shift through the gears without having to constantly check their rear-view mirror. A firewall ahead of our porous back four, the 25-year-old has been a disruptive instigator, blockading Brentford's advancements with steely guts and gusto. Wrenching possession from deep, Reed simultaneously eased strain and initiated counters. He was a catalyst and a guardian, and virtually everything that ran through his supervision was stamped with his trusted seal of approval.
Replaced by Harry Arter in the 79th minute, the Southampton loanee had put in a remarkable shift in the engine room and was clearly shattered. Brentford couldn't break his determination but as soon as he departed the turf, they seized the moment. Reed was the reason why he hadn't gone behind and his impact was essential. We relied heavily on his balance and measure, a composure that can't be replicated in Arter, a versatility that can't be channelled through Kevin McDonald, he is his own genre of midfielder. If there's one temporary representative that we need to button down indefinitely, it's the ginger assassin. Get that perm sorted.