Memories: The Europa League Final
Written by Jack J Collins on 12th May 2020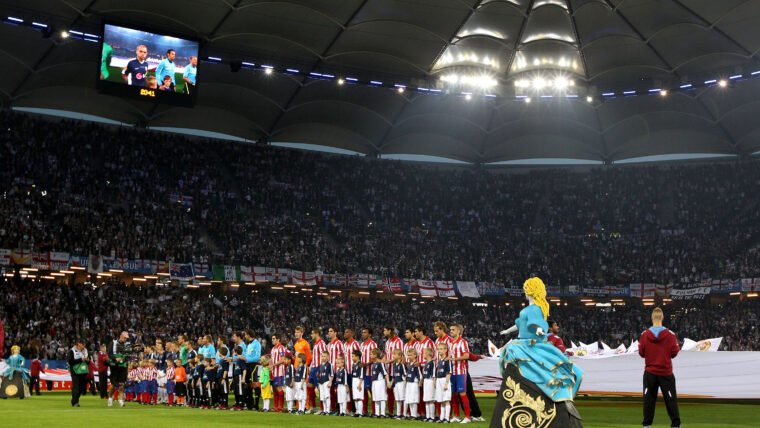 Ten years on from that day in Hamburg, Jack Collins looks back at the heartwrenching end to Fulham's Europa League campaign.
The entire experience is in crystal clarity in my head. I can fast forward and rewind that day like a VHS tape.
Driven on by the idea that the Whites would probably never play in another major European final ever again, my Dad worked his magic. Even days before exams were due to start, he came to an 'agreement' with school to allow me to make the trip to Germany.
With all the flights gone, he somehow managed to procure a bus for Tom and I, for our uncles and a couple of their friends. They loaded the bus up with crates, picked us up from school on the Tuesday afternoon and we gunned through the night getting stuck into those crates at the back of the bus.
Slightly too young to be properly involved, but old enough to justify snagging a few ciders, I was in my element. "We're the oldest team in London and we're going to Germany!" Across the water, through Luxembourg, into Germany, and as the sun peeked over the horizon and we stirred in the seats, Hamburg loomed ahead of us.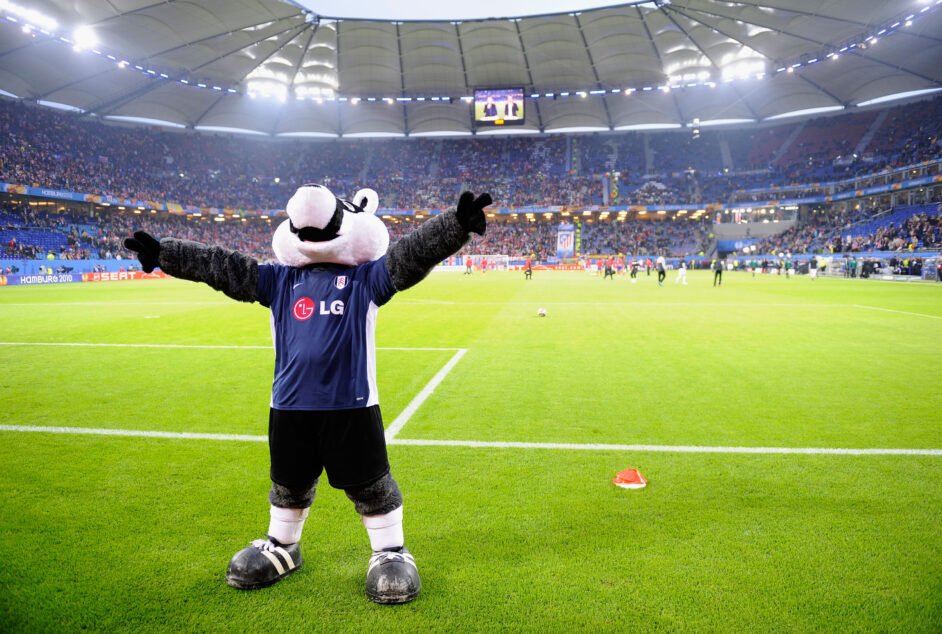 We probably got into the city about midday, and the Reeperbahn was absolutely slammed with Fulham fans. The entire place was black and white, flags around the statues, songs raining down like arrows as they bounced back and forth across the square. An explosion of West London in a corner of North Germany. It was magic. It was chaos. It took forever to get a beer.
The journey to the ground was good too, a mingle of Atléti joining the party, as songs carried through the train. A local geezer with a HSV tattoo, almost certainly still bitter from the semi-final loss, tried to start a fight. He was laughed back into his chair by both sets of fans. I distinctly remember starting a chant of "Super Geoffrey Horsfield" as we came out of the station, and having my hair ruffled by a load of fellas who thought that was hilarious.
When we were finally there, the stadium was a sea: a wave of red and white crashing against a wave of black and white.
Before the game started they sang Atleti's club hymn. It was beautiful. And then, our turn: 'I Gotta Feeling' by the Black Eyed Peas. Surreal. Why they didn't use 'Can't Take My Eyes Off You' I will absolutely never know.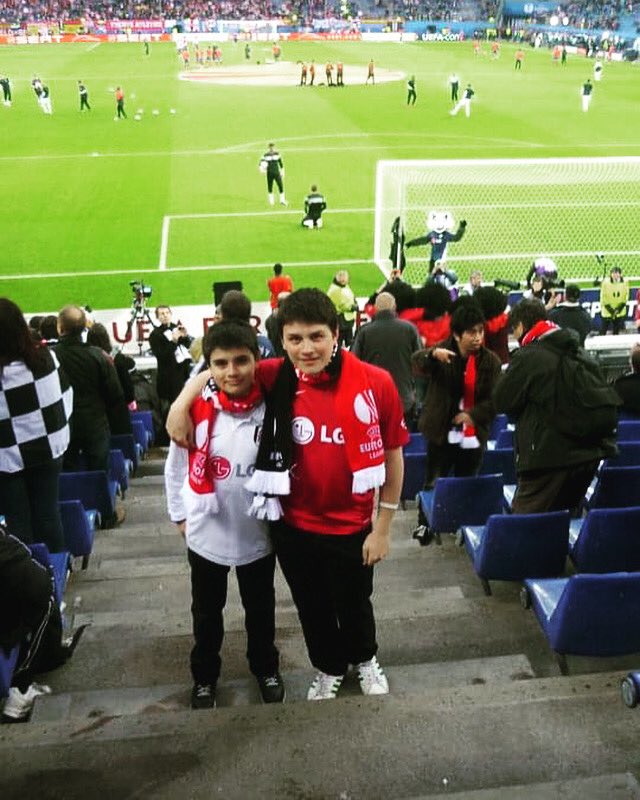 When you look at that Atléti team now, you'd think this should have been a landslide. Agüero. Forlan. De Gea. Reyes. Garcia. Assunçao. Simão. But, as you know, it wasn't. It was a pitch battle between a team of stars and an absolutely machine-drilled Fulham unit.
What if Simon Davies had taken a touch before hitting it straight at De Gea? What if Zamora hadn't been injured? What if the linesman had seen that Forlan was offside for the winner? We'll never know.
I remember standing with tears in my eyes by the side of the motorway as we waited for someone to collect the bus. The official Fulham fan bus drove past. We waved them off. Then the players' coach came past. We waved them off too. It felt like we were the last people in Hamburg, although looking back, the majority of people must have stayed the night.
We got on the bus and it was silent. Each to their own heartbreak. The crates lay unbroken on the way home. It was as close as we had come, and perhaps as close as we will ever come, to seeing Fulham win any sort of major silverware. The pain remains, but the pride too.
"We're the oldest club in London and we went to Germany."