Alone, Tired and Brilliant: Supporting the Whites Abroad
Written by Eamon Levin on 11th May 2020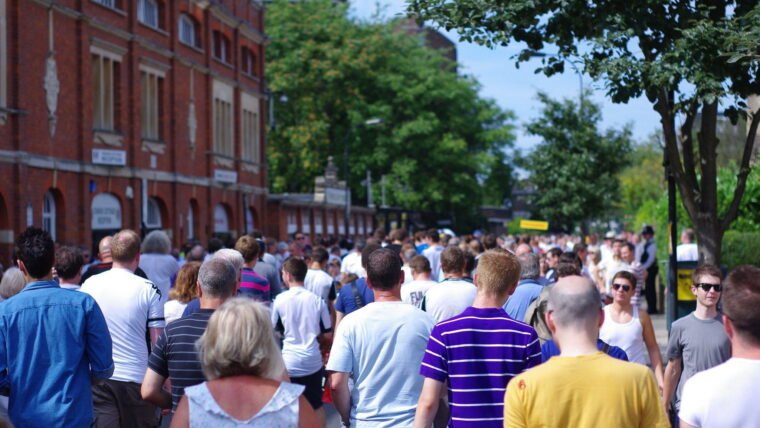 Eamon describes his experience supporting Fulham overseas, and explains some of the more subtle differences between those supporting in London vs those abroad.
One of the less favourable parts of supporting an English club, whilst living in the States, comes after drinking too much on a Friday night. You wake up at 7am the next morning, with a hangover, just to watch Alfie Mawson bang a free kick into the stands in the 92nd minute. What's worse is that you have only yourself to blame, it's cold and now you'll be too tired to go out tonight. Great.
I lived in South West London for seven years, six of these during which my brother, dad and I had a season ticket. However, I left for New York with my family at the age of 12 – entering the world of American sports where football was an afterthought. I found that my interest in Fulham, upon arriving back in the States, was almost nonexistent and didn't return for several years.
The recent focus on the 10th anniversary of Fulham's Europa League run reminds me that I have no real recollection of our greatest ever achievement. I just remember finding out later and the disappointment of not being more aware just a couple years earlier.
Embed from Getty Images
As I got older, football became a larger part of my life, and my attraction to Fulham Football Club was reignited by the very thing that had taken it away to begin with: isolation. Other kids watched the NFL, or if they were into football, they always thought it was cool to follow the big clubs. I always thought the other way. Supporting a smaller club was my thing. Whilst everyone else could claim the Man Uniteds, the Arsenals and the Liverpools as football's popularity grew overseas, I would stick with the Whites.
Isolation is like alcohol: it doesn't create new feelings, but magnifies those already present. Those Fulham supporters waking up alone or staying up late to watch early morning or midnight kickoffs have few people with whom to share their football-related emotions. They are forced to store them away, allowing these emotions to build and build.
In this way, there are many fans abroad who support their club in a way supporters at home cannot. For overseas fans, it's them against the world. There are no fellow supporters to lean on. And as we all know, with FFC, having someone to lean on can often be greatly welcome.
Cold Necks
Americans must be so confused as to why English football fans get such cold necks. Never have I seen so many scarves in one place than at a New York Red Bull's game. Or at Legend's, the uber-football themed bar located directly below the Empire State Building. Legend's has a player-signed and framed Fulham shirt, and a replica Stevenage Road sign hangs on the wall. Small club I think not!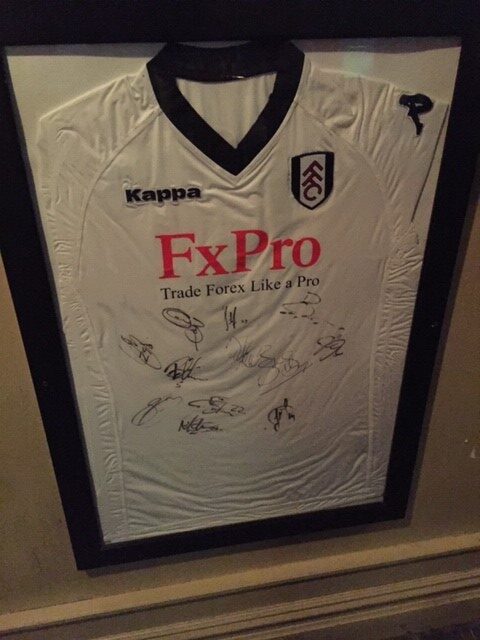 The rapid growth of football in the U.S. is really something to behold. Without a doubt, NBC's initial $250 million (~£200 million) investment in the Premier League for the 2013-2014 season for the television rights to all 380 games pushed football fully into the living rooms of Americans. For those still doubting that the U.S. will join the rest of humanity any time soon in its obsession with the game, NBC renewed its deal with the Premier League to carry through until the end of the 2021-2022 season – this time for $1 billion (~£800 million).  
For Fulham supporters in the U.S., this is great news. Regardless of in which division the Whites play, this increases the popularity of the sport and recognition of the club. No longer does it take an odd-ball football enthusiast living in the wrong country to discuss the most recent fortunes of Parker's men; most sports-watchers will now make out, if not know, the name Fulham Football Club.
Home and Away
The greatest divide between fans home and abroad is the apathy regarding Fulham's participation in the Premier League. It is clear why. Those abroad don't get the experience of visiting the Cottage or following the team away. They rarely get to entertain the comradery that comes with being mates with fellow Fulham supporters. All the benefits to supporting a club that remain constant regardless of division do not exist for those overseas. Prior to the addition of the FFC TV live streamed games, Premier League participation was necessary for reminding ourselves even of the existence of the club.
Embed from Getty Images
Fulham's overseas contingent benefit far more from the Whites competing in the Premier League than those in London. For starters, competing in the top division is pragmatic. The league's matches are beamed all over the world in high definition with professional commentary (no offense to Jim and Jamie) and is discussed on analysis shows many more times throughout the week.
While the television perks are convenient, the pride and pleasure of supporting a club like Fulham – quaint, charming, historic, ambitious in both success and how that success is achieved on the pitch – in the U.S. especially, where novelty and bombast dominates the sports world, is exquisite. You are part of a small group that carries a bearing far greater than it has any business carrying.  No NFL stadiums have a cottage in the corner; brick facades there are not.              
History and Charm
I watched the Championship Play-Off final with my dad and a friend, a Panathinaikos supporter, and when the camera panned to see a full 40,000 allocation of White's supporters he said: "Whoa, I didn't think Fulham had so many fans."
Embed from Getty Images
In a country in which the newness of Football's popularity has created reams (no pun intended) of new football fans supporting the likes of Liverpool, Manchester City, and Chelsea, supporting Fulham is refreshingly delightful.
During my first weeks at University, with my Fulham flag hanging on my dormitory wall, a friend walked in, saw the flag and immediately asked, clearly confused, "Why are you a Fulham fan?!" "I lived there." He didn't respond, the idea of having a connection to a club independent of its trophy cabinet most likely foreign in his mind (He was a self-proclaimed Milan fan – AC and Inter).
I often think about how fun away days would be. I've only made it to the Cottage twice in the past 10 years. I think sometimes of my co-worker who sits directly to my left who at times isn't aware that his Chelsea have a quarter final champions league match in 20 minutes and think it must be nice. And then I think again – how could supporting Chelsea ever be nice?