Five Thoughts: Blackburn 0-1 Fulham
Written by Sammy James on 9th February 2020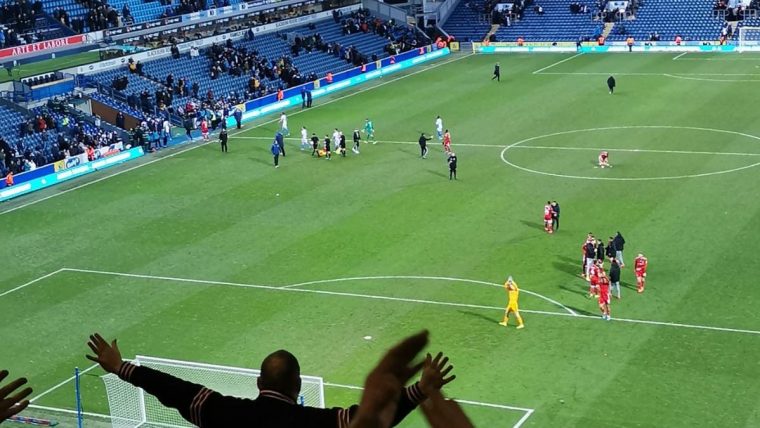 It seemed impossible in Mid-December, but somehow just under two months later Fulham have overturned an 11 point deficit to draw level on points with Leeds United. We did it thanks to a narrow win at Blackburn Rovers, and Sammy James looks at the five major talking points.
Knew Ewood Score
When Mitro went down with injury during the 1-0 win at Hull, we could have been forgiven for thinking that our season was doomed. However, thanks to his injury not being as severe as first feared, he is back amongst the goals just one month later.
The moment Mitro made it ②⓪pic.twitter.com/4Z1y3JnNtg

— Fulhamish (@FulhamishPod) February 9, 2020
Yesterday's game was typical Mitrovic. He didn't do an awful lot for most of the game, but as soon as that one big opportunity came his way, he grabbed it. There was still plenty of work to do once Joe Bryan's cross came in, but the big Serb's turn was immaculate, and the finish was emphatic. Nice of him to score 15 minutes before Ollie Watkins, and therefore become the first Championship player this season to score 20 goals.
Michael Hector's Magic
Embed from Getty Images
It was great to hear Big Hec get his own chant from the Fulham faithful, and it's richly deserved. Our new centre-back was once again an absolute rock in defence. His presence is palpable, mostly due to his exceptional positioning. So often at Ewood Park he was in the right place at the right time to make an interception that thwarted Blackburn's attacks.
🎶 Micheal Hectors magic, he wears a magic hat and if you threw a brick at him he'd head the fucker back, he'll head it to the left, he'll head it to the right, and when we win the championship we'll sing this song all night oooooooh………..

— FFCWADEY (@ffcwadey) February 8, 2020
Moreover, when he does regain the ball, he doesn't panic. He regularly then brings it out of defence and picks the right ball to set Fulham back on their way. He was voted Man Of The Match on the Fulhamish Player Ratings, and rightly so.
Ream's Reputation Restored
One major surprise from the line-up was that Scott Parker decided to put Tim Ream back into the starting XI rather than choose Terence Kongolo, who was once again available for selection. Many, myself included, thought that his mistake against Manchester City might mean we didn't see Tim Ream much anymore, but Scott showed faith in our trusty American.
Tim is reliable at this level. If we did get promoted, I honestly don't think he should be starting, because his lack of pace gets exposed at the highest level, but in the Championship – he is still regularly a Rolls Royce who rarely puts a foot wrong. Fulham are still yet to concede a goal while Hector and Ream have been on the pitch together, and that whilst that stat continues to be true, Kongolo may have to wait.
Picture Perfect Rodak
Embed from Getty Images
There are few superlatives about Marek Rodak that haven't been uttered already. Since he came into the side, it's clear that Fulham have improved.
Saturday wasn't one of those games where Rodak single-handedly kept us in the game, he had little to do for much of it. However, the one time that the industrious Sam Gallagher had a sight of goal due to a rare slip-up by Michael Hector, the Slovakian was alert to the danger and pulled off a wonderful diving save to his right.
That's the sign of a top keeper, Tony Khan needs to be prepared for a fight to keep him this summer.
Away End Limbs
I was sad not to be present at Ewood Park yesterday, even if all of my memories there are not happy ones. However, yesterday's performance was a real reward for the Fulham faithful who travelled up to Lancashire. It may not have been the greatest game, but the scenes in the away end looked absolutely incredible.
I can't feel my body but UTF⚫️⚪️ pic.twitter.com/nAKT7OzUaX

— Jack Stroudley (@iistroudleyy) February 8, 2020
In our promotion season, an ugly 1-0 win away at Middlesbrough was the highlight for many – will those that were there yesterday be saying the same come may?