The Right Thing to do: Stop Panicking and Applaud a Breakthrough
Written by Eamon Levin on 24th December 2019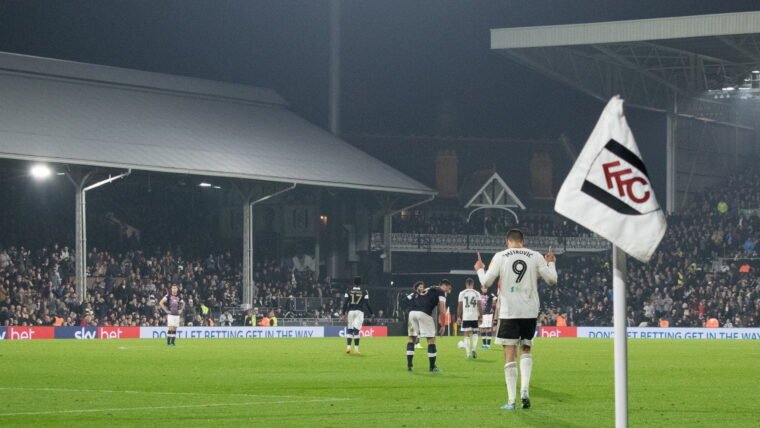 Let's begin with this: everyone needs to calm down. There's nothing quite like squabbling supporters to derail a campaign.
One of the backbones of any successful team is an ability to not let themselves get carried away – with the wins or the losses. Composure breeds improvement; emotional outcry-ing creates anything but. As fans, let's follow the same message we want for the club: be better – we all want the same thing.
Before the clash last week at Brentford, four consecutive wins looked great on paper. However, anyone who watched the Whites closely would see the side's lack of offensive direction was quite evident. Whilst managing to see off QPR, with once-banished Abubakar Kamara leading a forward line well, the fans left the Cottage ecstatic but in a clear state of uncertainty about how the team should look to play.
Like most things in football, the answer is quite simple. Aleksander Mitrovic is arguably the best player and by-far the best center forward in this league – let's treat him as such. Often, we think of Fulham as a progressive, ball on the ground, possession-based team. But the truth is, at least when it comes to scoring goals, Fulham are not that. With a true number 9, who can hold off two grown men, clenched in one fist each, the Whites should focus on the most basic of football strategies – beat your man down the line, float the ball into the box, and let the Serb dominate like he wants to. Simple.
Scott Parker is currently employing two offensive strategies which work against each other, leaving his player's individual talent to bail out poor coaching. On one hand Parker wants to play his wingers inverted so they can cut inside and shoot but on the other he wants Mitrovic to be his center forward. The problem here is that when employing inverted wingers who want to shoot, you need a central forward who is fast and can make runs to drag central defenders out of position so that the inward moving wingers have space to operate. Mitrovic isn't that – he's big and slow, the last thing he wants to do is make a run. Liverpool are the best example of this: Salah and Mane come inside all game long with Firmino making quick and darting runs to unclog the middle.
To solve the White's offensive problems, Cavaliero and Knockaert need to switch sides so that they can provide effective crosses with their strong feet (something which Parker employed, with Cavaleiro moving to right wing at Griffin Park). The two have proven they can beat their opponent's time and time again but often lack the final product. Having to watch Knockaert glide past his defender with the ball glued to his left boot to not put the ball in the box is becoming too painful.
Why is Scott so insistent on using inverted wingers? Forget shots on target, its difficult to recall the last time one of our cutting wingers released a shot of any kind, minus Kebano's hit off the outside of the post this weekend. If you inspect the manner of our goals scored in the last seven games – you will find half (five out of ten) of them came directly from players playing the ball across the box with their strong foot. It's truly mind-boggling that Parker hadn't figured this out earlier.
As with much of the offensive play this year, the fullback's role in the overall scheme continues to befuddle. Are they offensive pieces that provide attacking support? Do they drift inside to overload the midfield? Or do they stay back and help the centerbacks against counter attacks? No one is sure, and it seems their roles have changed as the season has progressed. Bryan seemed to get forward more frequently on Saturday but the interplay between him and Kebano seemed forced and unpracticed.
If Parker is plans to keep his wingers drifting inside, he absolutely needs his fullbacks to push forward and be an option on the outside. This forces the defending fullbacks to stay honest and not cheat to the middle to block shots from Fulham's wingers. In addition, Fulham's possession-based game forces teams to sink into their own half and defend in numbers. They only way to break this defense is to attack with high numbers ourselves. The Whites need to add players to the attack with their fullbacks – it's not enough to attack with just the front five.
At first, my confidence in Parker's tactical knowledge was high, but as time has passed my confidence in the gaffer has fallen. Is there hope of recovery? Despite the disappointment, this weekend has shown that there might be.
Tactically, putting Cavaliero on the right side was a big step in the right direction, but we need to see more of a clear & successful tactical plan from Parker. The state of our automatic promotion hopes may seem dire, but let's not get too carried away – with the wins or the losses.