The Lost Art of Holding an Opinion: Understanding Abou
Written by Tim Clarke on 9th December 2019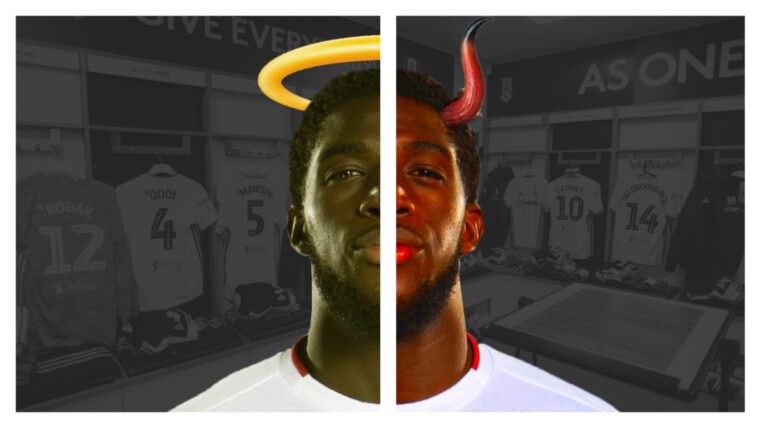 The problem with opinions is that everyone has one. And as we've seen with the renaissance of Aboubakar Kamara or Scott Parker, we don't always do well at changing them. We either, 1): jump back and forth every single week, to make sure our opinions match the emotional climate of a 3-0 loss to Hull City. Or, 2): we doggedly stick to our guns, reluctant to ever admit our opinions could be wrong, and instead we wait for the wheel of fortune to swing back our way.
1) Blown about by populist sentiment
After losing to Stoke and Hull, there were some very audible mutterings pertaining to "Parker Out". And many of these people will be the first to compliment Scott on a run of four games undefeated. Now, there is nothing inherently wrong with either of these opinions by themselves. But it becomes a problem when you jump back and forth between the two, blown about by the wind of populist sentiment. It's a problem if your estimation of a player or manager is so myopic that it only goes back one or two games.
This is not to say that we can't be critical of a performance. Acknowledging that a player is performing below their station is not the same thing as a knee-jerk reaction calling for them to turn in the jersey.
Knee-jerk reaction:
"Tim Ream is now rubbish, he's served us well, but there is no room for sentimentality in football."
.: cue Ream finding form :.
"Ream is one of the best centre backs in the division, calm in possession, a ball playing centre back that allows Fulham to set up and play how we do. God bless him!"
Measured understanding:
"Tim Ream is quality, but he's not in good form. It will be good when Hector comes in and makes Ream work for a starting position."
: cue Ream finding form :.
"That's more like it!"
The lost art isn't having an opinion; Every man and his dog has an opinion. The art is in holding an opinion through blips in form.
2) Opinions that just won't budge.
So, what is the alternative? Holding to an opinion in spite of all the evidence? Studies show that we tend to be inflexible with our views because there is an immense cost in modifying them. Think about what happens if you change your mind about religion, climate change, or politics. It requires wholesale changes to your entire worldview. Because we are so inflexible with the big things, we tend also to be inflexible with the little things as well. But there is nothing noble or intelligent about going down with your ship. We actually do our opinions a disservice when we are unable to recognise the nuance and complexity of a real-world scenario.
Disclaimer: I fall into this camp too readily. I have a hard time verbalising anything negative about Denis Odoi, so I'm first and foremost directing this at myself.
When talking football, there is a perceived need to 'win' the discussion. You see it all the time on Twitter, as someone retweets themselves from last year: "#Kamara is class!" By reposting this, they assume that Abou's recent upturn in form validates the opinion they have held for years, and that they must have a special insight that those around them lack. To quote David Brent's most incorrect platitude, "A good idea, is a good idea forever!"
Not so.
There was nothing 'class' about Kamara's insistence on taking the penalty against Huddersfield, or getting arrested at Motspur Park, or even just backheeling the ball out of play for some reason. Being the youngest of 20 siblings (this is actually true) means he is probably prone to the odd outburst here and there. But just because he is beginning to kill it now, doesn't mean that was true before. A broken clock is right twice a day after all…
Measured, balanced and nuanced.
If you had asked me this summer whether I wanted Abou back at Fulham, I would have said no. I have no issue with admitting that, because at the time, he had done enough in my eyes to make me believe he was a negative influence on the dressing room. I also have no issue admitting that he is beginning to prove me wrong. Only beginning, mind you. Three admirable performances does not a player make. But if after another month or so of good performances, mature post match interviews and good-natured interactions with the rest of the squad, I'll need to admit I was wrong. He is no longer the villain. And that is not to say he must be the hero. The truth is probably somewhere in between and will continue to shift and change as time goes by. This kind of reductive thinking where we need to fit people in neat binaries leads us farther from the truth then we might realise.
In short, we need to be measured and longitudinal in the way we understand football. But that doesn't excuse planting a flag somewhere and refusing to hear anything to the contrary.
Or as the astrophysicist Carl Sagan stole from somebody else, "keep an open mind, but not so open that your brain falls out."