It's been a difficult start to life in the Premier League, and the Whites find themselves on the wrong side of 5 consecutive losses. In a crucial 6 pointer, can we turn our form around and earn a result against fellow strugglers Huddersfield? Our man George Singer takes a look!
There's no doubt about it now – we're starting to look like we're in trouble. We've slipped into the bottom 3, and we're shipping nearly 3 goals a game. With critical games coming up against Huddersfield and Southampton, now is the time for our players to step up and be counted.
A positive performance at the Etihad, whilst not enough to beat a very strong reserve City site, should fill us with confidence that we can pull ourselves up and out of our situation. Will we see a similar desplay up at the John Smith stadium? The Terriers produced a sterling effort at the tail end of last season to avoid the drop, and it looks like they will need a similar miracle this year not to drop back into the Championship. In the match being dubbed as 'the team who can't score', versus 'the team that can't defend', what should we expect to see?
How will Huddersfield line up?
So far this season, Wagner has chosen to vary his formation in most games, rotating between 6 variations in 10 games. In this variation, one constant is lone front man – with Belgian Lauren Depoitre getting the nod in recent games. Behind him, we should expect the plethora of Terriers midfielders to pack the midfield – as they look to try and wrestle control of the possession battle.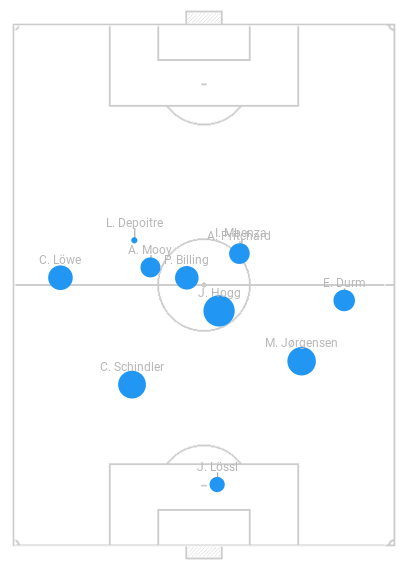 With changing formations, Wagner also likes to change up his system to try and combat the opposition. This has perhaps been to their detriment, as there's no clear identity to the way Huddersfield play.
A lot has been mentioned regarding Huddersfield's toothless attack, and with just 4 goals in 10 games this is clearly something they're going to need to improve upon. They average the least amount of xG per game in the league (0.64), with lone target man Depoitre often isolated in attacks.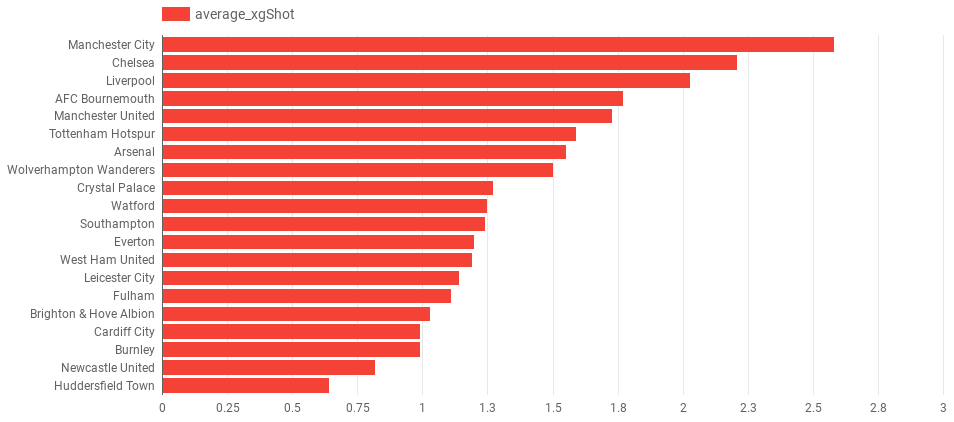 Player to watch
Whilst there hasn't really been a standout player so far this year for Huddersfield (no player has scored or assisted more than once), one player that we will need to look out for is Australian talisman Aaron Mooy.
Once a target for our own recruitment team, (if you believe the Daily Mail he was vetoed by Craig Kline), the midfielder has been a stellar signing since moving from Manchester City. He's integral to everything Huddersfield do, and typically racks up an impressive 50 passes a game in a side not renowned for their possession play.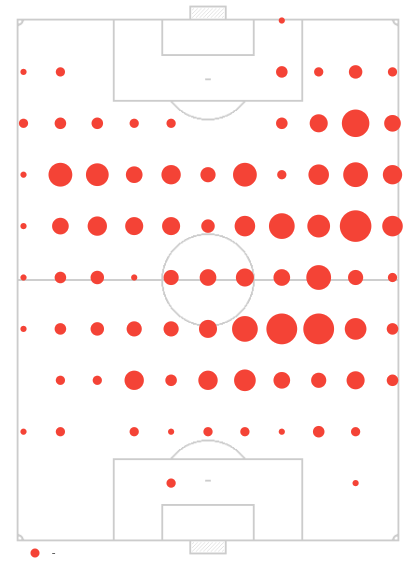 If we're able to keep Mooy's influence on the game to a minimum, and stop him from advancing up the right wing to feed crosses into the box, then we should hopefully fair better than the last time we faced a bottom 3 side who had only scored 4 goals!
Notes for Slav
After a positive performance against Manchester City in the cup, there's a definite feeling of bubbling optimism growing in the Fulham faithful. For the first time we saw Anguissa, Seri and Cairney in midfield, and the control they gave us on the ball in midfield was a joy to watch at times.
For the first time, it felt like we were playing the correct XI on the pitch – and the performance benefitted from it. The only potential change I would make from the lineup is a change in centre back. Whilst performing heroically as a stand-in centre back, and he should be credited for keeping an impressive Tomas Kalas out of the side, now feels like the time for us to say "thanks but no thanks" to Denis Odoi. The Belgian has looked overconfident in possession too many times this season – and his mazy dribbles from the back are a recipe for disaster against Premier League forwards. It feels like it's time to try a combination of MLM and Mawson at the back – surely our two strongest options in the area.
COYW!!
Data provided by data.wyscout.com