Tickets are sorted, shirt colours dictated and all systems are go for Saturday's Play-Off final against Aston Villa. But the biggest question of all remains – which clapper to bring?
For those uninitiated, a clapper is the heart and soul of a Fulham fan. It is the means by which we identify, and without them, all hope is lost. This guy had it right:
https://twitter.com/Keaney72/status/996308259907735552
With that in mind, it's very important to select the right clapper for such a big day at Wembley. Whilst clappers are mostly the same size, there are big differences in what they offer. Here are the contenders:
Derby (H) Clapper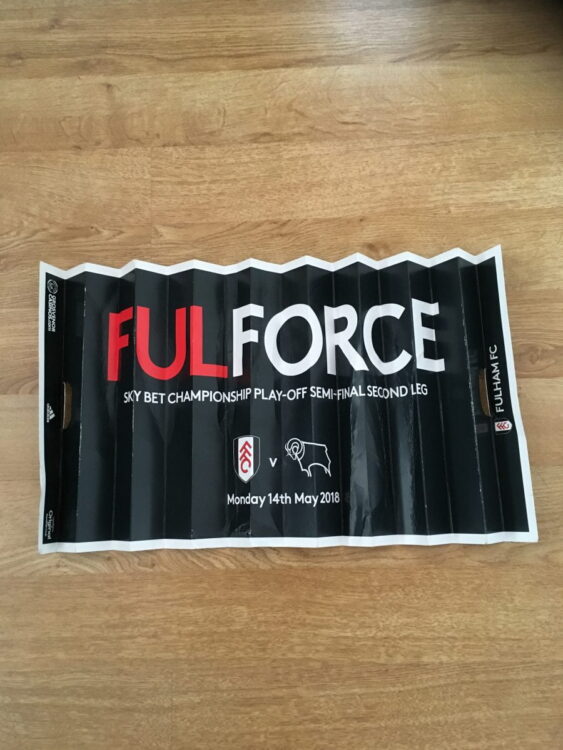 Pros
– Pretty much brand new (apart from the heavy usage of clapping during the Derby game, especially when Odoi leapt like a salmon)
– Not from too large a fixture so loss of said clapper through excessive celebration would not be a total disaster
– Great spread on top half for maximum noise – relatively springy so compression for travel should not take away from clapping ability.
Cons
– Lack of deep sentimental value due to lack of elapsed time since clapper witnessed victory – a bit like wearing this season's home shirt.
– Has not born witness to the left peg of Bobby Zamora.
– Potentially slightly too concerned about statistics – new fangled clappers tend to bang on about XG.
Juventus (H) Clapper
Pros
– Was in attendance the night that Clint Dempsey's chip hit the net, proving its loyalty to the club at its highest zenith.
– Brede Hangeland is on the front of said clapper, allowing user to hold up his face for the Sky cameras.
– Huge sentimental value – was used to clap club to most famous victory and would love to be there to witness another.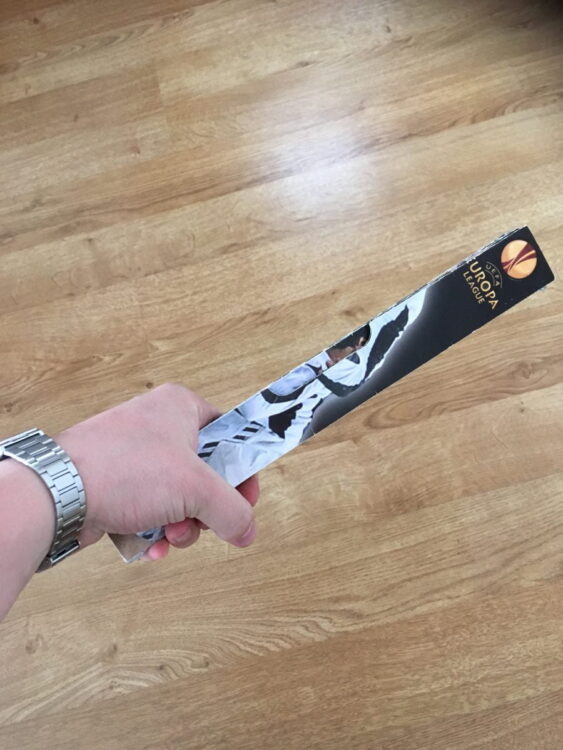 Cons
– Years out of practice has left clapper a little bit flat, meaning that potentially doesn't make the noise it once did.
– Sentimental value means that user might be reluctant to part ways with the clapper in event of excessive goal celebrations.
– Still thinks John Paintsil could do a job in this team.
– Covered in blu-tac.
Carlisle (A) Clapper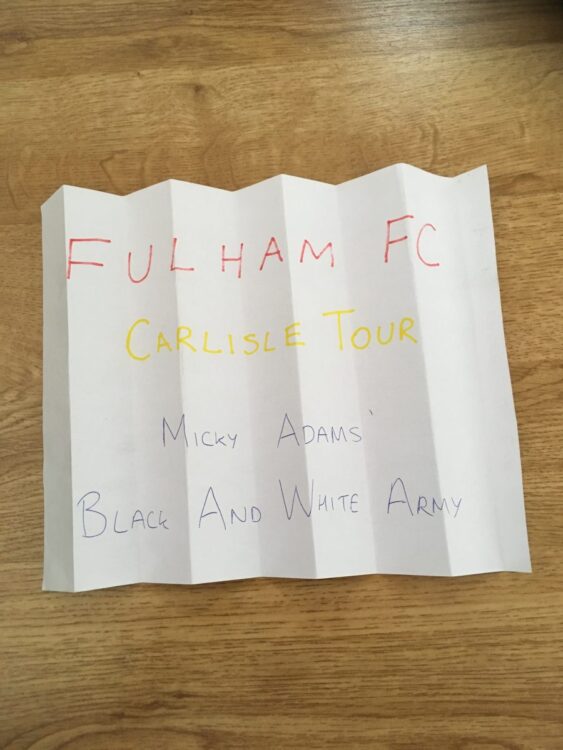 Pros
– Very much aware that it was Rodney McAree that put the ball in the Carlisle net.
– Actually walked to Carlisle because there were no trains, so should get a ticket to Wembley even though it hasn't been to Fulham since its kids were born in 2001.
– Remembers proper football so will be able to give it large to any Villa fans in the Fulham end.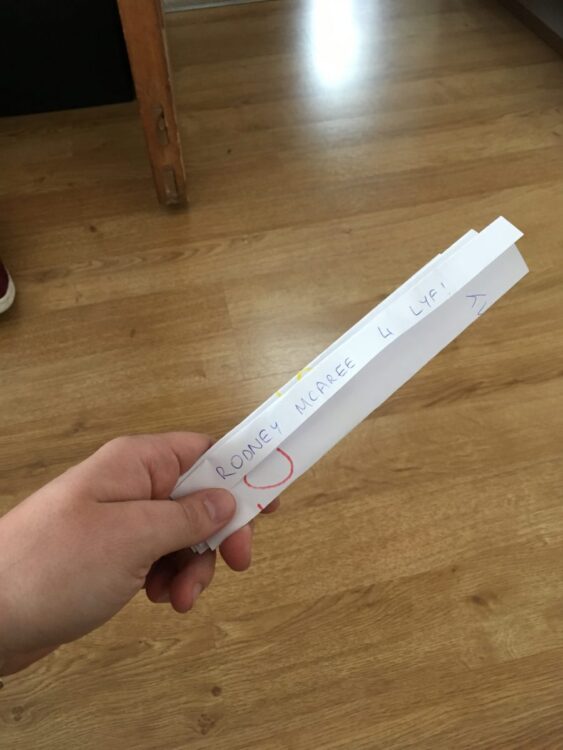 Cons
– Old age has done severe damage to clapper's health and doesn't make the same noise it used to.
– Bit of a cigarette burn on it from the 'good old days' on the Football Specials with Mad Dog and Sniffo.
– Thinks Ryan Sessegnon is a left back.
Haynes Testimonial (H) Clapper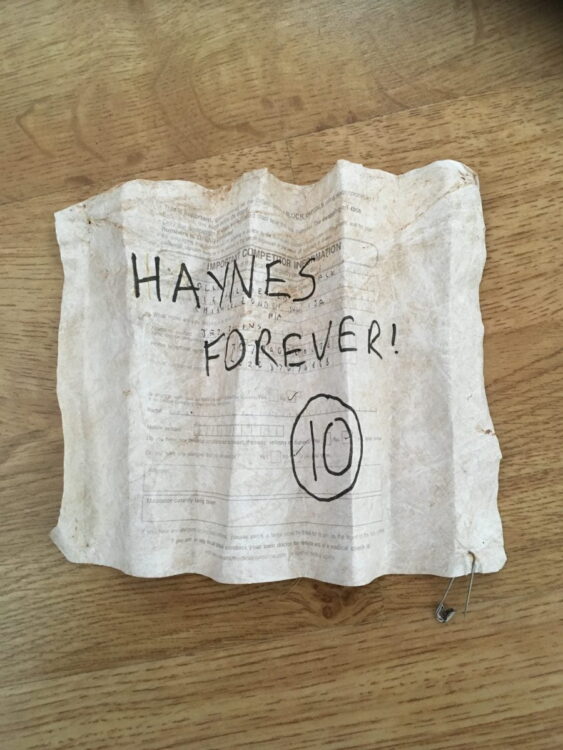 Pros
– Witnessed Johnny Haynes in the flesh.
– Was alive the last time Fulham got to Wembley and is out for revenge.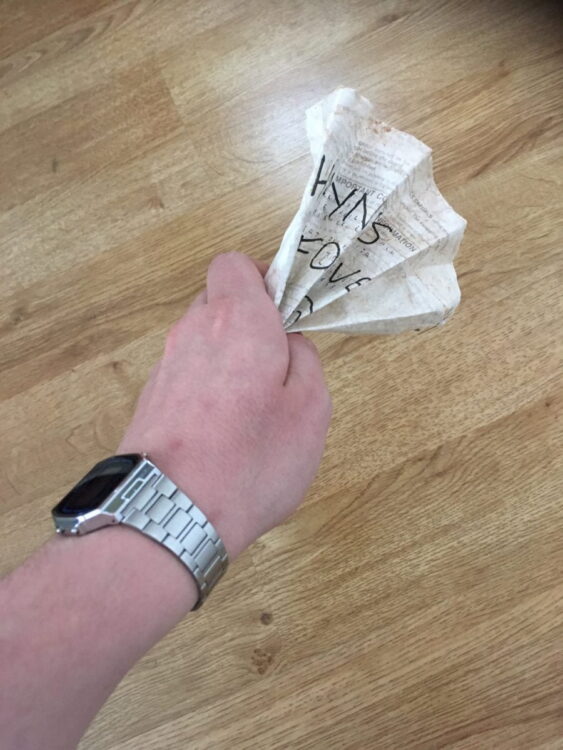 Cons
– Is almost threadbare from old age and can no longer really make any sound.
– Won't stop on about how Pele once said Johnny Haynes was the best passer of the ball ever, when you're trying to watch the match.