The Stats Factory: Pure Lunacy
Written by Nick MacNee on 6th November 2017
In this edition of "The Stats Factory", Nick MacNee delves into the Craig Kline fiasco and delivers his opinion on the current status of transfer recruitment in the club.
It's fair to say that over the past couple of weeks, I have been very vocal about my displeasure with Slavisa Jokanovic. After all, the team took only two points from five games, a wholly unacceptable return for a club that many touted before the season to at least finish in the top six. It was right to start asking questions on whether or not Jokanovic was the right man for the job.
Then of course, Craig Kline was notably released from his job as Assistant Director of Football Operations on Tuesday night and all hell broke loose. Stories began to drop left, right and centre about the  pure insanity that was Kline's operation in Fulham.
Shockingly enough, Kline had near autonomy to veto any player that may have been deemed good enough by Jokanovic or Brian Talbot and the scouting team. You can almost forgive Jokanovic for how much he had to go through given Kline's interference in the market and harassing him about player selection and tactics.
Here are some names that the papers have released that the Whites passed on solely because of Kline's test: Andreas Pereira, Tammy Abraham and Aaron Mooy. I'm sure as the international break passes us by that we'll no doubt hear many more high-profile names that were deemed not good enough by Kline.
Straight off the bat, any model that dismisses Mooy is "problematic", in the words of Ted Knutson, one of the most high-profile analysts in football currently. In my words, I think there would be far more inappropriate terms that could've been used. After all, Mooy is now a regular starter for the now-Premier League Huddersfield and the Australian National Team and has been praised for his performance over the past 18 months.
Pereira now plays for Valencia and is one of Spain's brightest prospects. Abraham is now in the England squad. Simply put, these kind of screw-ups are wholly unacceptable and should rightfully raise questions both inside and outside the club of whether the model Kline is using is any good or not.
Missing on players is frustrating and does happen, with or without stats. What isn't excusable is the failure to look domestically "because the data isn't available for League One and League Two." You only need to take a look around data visualisation websites such as Tableau to see that, well, it is.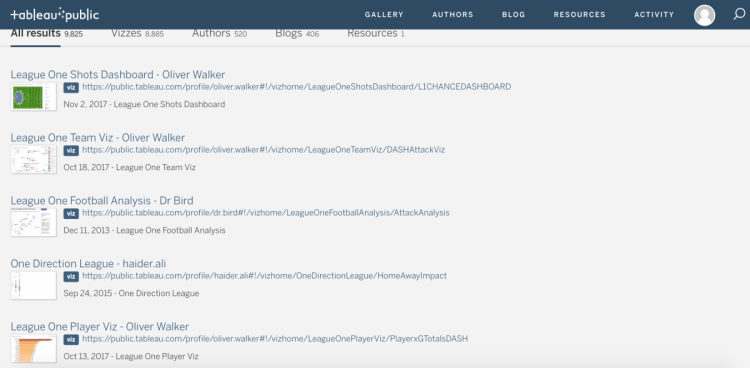 Plain and simple, this is ridiculous. For a simple fee, there is more than enough data available for League One and Two. If you are going to have an analytics department, maybe it just might be wise to invest in obtaining as much data as you can get, especially that on your own doorstep and when you have a billionaire owners who approves of what you are doing.
If this an excuse to avoid scouting the lower leagues, then Fulham and the data team should be ashamed of themselves. After all, these are the leagues that have brought the likes of Ollie Watkins, Nathaniel Mendez-Laing and Ryan Woods to the public eye. These are all players who have been touted with the ability to play in the Premier League, which if I'm not mistaken, is where the us and the Khans all aspire the club to be.
Finally, we come to Kline's failure (idiocy) to divulge any details of your model or algorithm. Sure, you might have a case not to divulge details of what your model entails to outsiders, as you don't what to give away what you may feel is an "edge." But to not reveal any sorts of information to people who work inside Fulham is farcical and simply put, a joke.
This is something that would lead to instant firing on the spot at just about any other professional sports team in the world, not just football. How else do your analysts know what they're looking for? Hell, what does the rest of the club know you're looking for? You HAVE to communicate with other members of your team and not blindly tell them "Don't worry, I have the key to success right here but you can't see it." K
line accused senior members of Fulham's management team of fraud. In any other business, the people would be accusing Kline himself of fraud and shouting Enron-related profanity. After all, the cases are similar, no?
Fulham need to take a long look at themselves during the international break, both the playing and managerial side and the senior management team. It's not difficult to come up with a 5-10 year plan and a set structure of "how things work" that teams like Burnley and Huddersfield have done in recent years.
Establish effective communication with the manager and don't cut him out of your transfer plans because "he doesn't know what he's doing". After all, he is the one that decides the team, what kind of players he wants and what style of play he wants the team to employ. Don't interfere with team selection and tactics because, chances are, you're not the next Pep Guardiola waiting in the wings. Leave it to the manager and the professionals who have worked in professional sports for their whole life.
Fulham should absolutely keep stats and analytics in how they operate in the market but don't be so foolish so as to ignore both the scouting and the manager when they have opinions. Give everyone equal say on what kind of players they feel fit and come to an amicable conclusion on purchasing a set of players that everyone feels comfortable in recruiting and working with. It's really not that difficult.
After all, we've seen Huddersfield Town get promoted to the Premier League after coming up with a simple long-term plan for their future with David Wagner and what they wish to achieve. Combined with effective recruiting, they are now sitting comfortably in the Premier League.
Fulham and the Khans need to learn from this lesson. Nepotism has never worked, regardless of the circumstances. Giving precedence to analytics isn't the best of ideas, particularly when the model dismisses three Premier League quality midfielders. It's time for Fulham to adapt, change and rebuild for the future with an eye for getting the club to where they previously were. Otherwise, a disastrous fate similar to Bolton and Blackburn's might befall Fulham.