Fulhamish's Away Day Planner: September 2017
Written by Dom Betts on 1st August 2017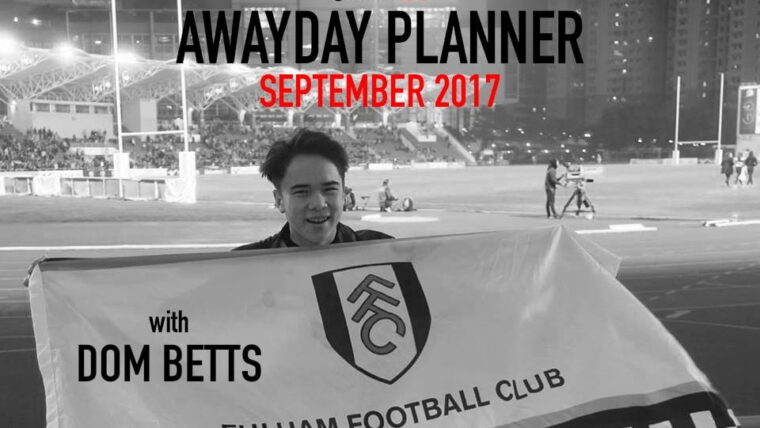 In the latest instalment of how best to Follow Fulham Away this season, our away day maestro Dom Betts conducts you through the three away days in September.
Burton Albion
16th September, 15:00
Travel
Advance train tickets are on sale for the game. You can go either of two ways and that's via Tamworth or via New Street both from London Euston. The walk from the station to the ground takes around 25 minutes, all you need to do is turn right down Derby Road from the station and continue walking down this road until you get to the ground. There is a taxi rank at the station, and this usually costs about £6 for the journey to the Pirelli Stadium.
London Euston (EUS) – Burton-on-Trent (BUT)
Journey Time – 2 hours (times can vary)
Adult – £30.00
Adult with Railcard – £19.80
Child – £15.00
Where to park
There is a large car park at the ground which costs £5, however this gets full pretty quickly.
Alternatively car parking is available at the Ryknild Trading Estate (also costing £5), just off the roundabout right by the stadium.
There is also some street parking available.
Where to drink
1) The Roebuck Inn, 101 Station Street, DE14 1BT – This pub is right by the station. It has a good selection of beers and live televised sport to catch the early kick off.
2) The Beech Inn, Derby Road, DE13 0DL – This is the nearest pub to the ground. It's only a 10 minute walk away and has a beer garden, so this could be a good option if it's a nice day.
3) The Lord Burton, 154 High Street, DE14 1JE – This again is just your regular run of the mill town centre Wetherspoons outlet. So you'll get your normal Wetherspoons food options and cheap beer.
Nottingham Forest
26th September, 19:45
Travel
Unlike Leeds, getting back to London after the game is possible by train. Advance tickets are already on sale. You'll get a train from London St. Pancras to Nottingham (obviously) before the game which is about a 20 minute walk from the ground. When you come out of the station turn left, and then turn left again. Follow the road down to the dual carriageway and then turn right. The ground is about 3/4's of a mile down the dual carriageway on the left, just over Trent Bridge. Alternatively a taxi will cost you on average £8-10. For the return journey you'll either need to have a taxi booked from the ground or order an Uber to make the journey to Newark North Gate which takes around 20-25 minutes. Last year an uber costed £26 so if sharing is relatively cheap Then take the 2307 from Newark North Gate to London Kings Cross arriving at 0103 (although this has arrived early in years before).
Where to park
1) The council operate a car park on match days on the Victoria Embankment, located near to the cricket ground. They charge £5 but it is only a two minute walk to the stadium.
2) There is a relatively new, secure multi-story car park at Nottingham Railway Station which offers match day parking at £4 all day. You enter the car park via Queens Road.
3) The council also provide parking at their Eastcroft depot (NG2 3AH) at £4 a car. The depot is a ten minute walk from the City Ground, located just off London Road (A60), opposite Hooters. The entrance is signposted with banners and is manned by security guards throughout the match.
London St Pancras (STP) – Nottingham (NOT)
Journey Time – 1 hour 40 minutes
Newark North Gate (NNG) – London Kings Cross (KGX)
Journey Time – 1 hour 56 minutes
Adult – £30.50
Adult with Railcard – £20.10
Child – £15.25
Where to drink
1) Hooters, 1 London Road, NG2 3AS – A lot of Fulham fans have drunk on here on previous occasions. Serves great food and good beer.
2) The Company Inn, Castle Wharf, Canal Street, NG1 7EH – This is a very good Wetherspoons outlet on the waterfront. Serves cheap beer and decent food, as well as showing Sky Sports as it's a Lloyds No 1 bar.
3) Many of the pubs in the city centre will let away fans in, however none near the stadium do – the closest in that regard is The Meadow Club which is the Notts County Supporters Club and the Nottingham Rowing Club.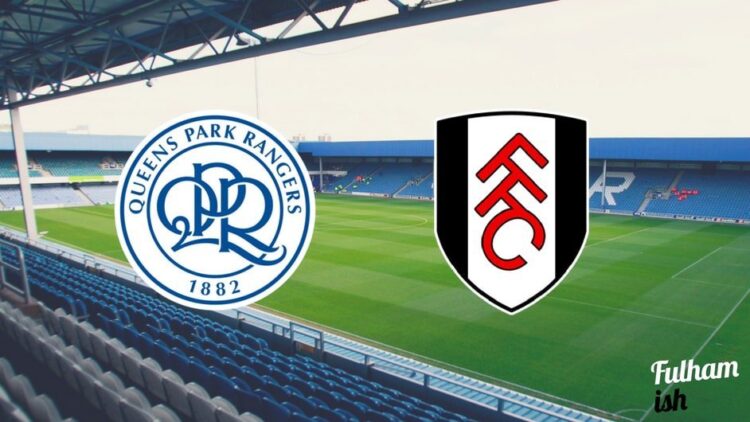 Queens Park Rangers
29th September, 19:45
Travel
Nearest tube stations
1) White City (Central Line) – 5 minutes walk
2) Wood Lane (Hammersmith & City) – 7 minutes walk
3) Shepherds Bush Market (Hammersmith & City) – 10 minutes walk
4) Shepherds Bush (Overground & Central) – 15 minutes walk
Where to park
1) It's probably easiest to just park on the road in this area as it costs £6.60 for three hours parking. Some of these areas are free after 5pm. However, there are a number of restricted parking zones around the stadium so be careful where you park.
2) You can also park at the Westfield Shopping Centre in Shepherds Bush. It is open seven days a week and costs £8. If you sign up in advance to their Smart Parking Scheme, then you can park there for £6.
Where to drink
1) Belushi's Bar, 13-15 Shepherd's Bush Green, W12 8PH – This is one of the only bars in the area that permits away fans so I'm pretty sure you'll see loads of Fulham fans in here pre-game.
2) The William Morris, 2-4 King Street, W6 0QA – This is a Wetherspoons outlet that's only a 10 minute taxi journey or half hour walk from the ground next to Hammersmith Station.
BONUS: Jack highly recommends drinking in the Red Lion & Pineapple, which is another Spoons just up from Acton Town tube. From there the 207 and 607 take you pretty much five minutes gates of Loftus Road.