Fulham v Blackburn Rovers
Written by Jack J Collins on 13th March 2017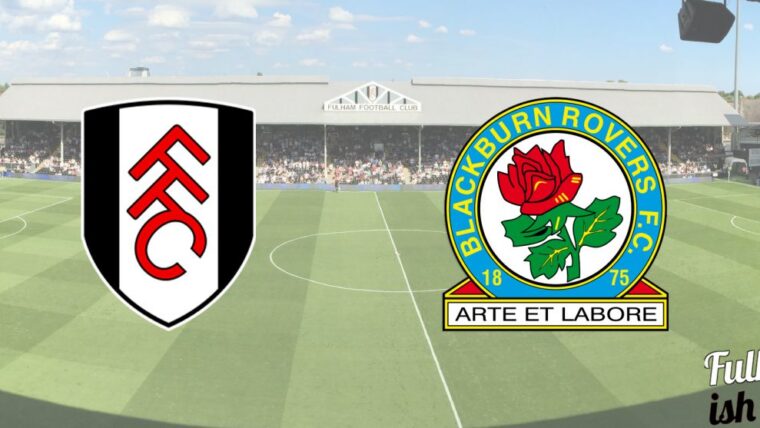 The fabled game in hand has finally arrived at the Cottage and with Saturday's results all falling the way of the Whites, Fulham can finally breach the top six with a win over Blackburn Rovers.
Whilst Blackburn sit in the relegation zone and in a position which looks tricky at this point in time, their league position belies their form, and they haven't actually lost since Valentine's Day, with their only two defeats since the turn of the year coming to Fulham's playoff rivals Leeds United and Sheffield Wednesday.
The signings of Marvin Emnes and Lucas Joao in particular seem to be particularly good bits of January business for Rovers, and Tony Mowbray's experience as coach seems to have driven the side to a their first particularly good form period in a while.
Recent games have seen the Lancashire club take points off Norwich City, Cardiff City, Derby County and Newcastle United, and whilst their home form outstrips their away record, Fulham will need to be very much on their guard against complacency if the Whites are to take the opportunity presented to them and break into the top six at a crucial time in the season.
In that vein, however, the Whites seem to be hitting their stride at the right time, topping the Championship form table for the last six games and seemingly rounding the bend into the final straight.
Tom Cairney has been the most productive midfielder across the top four English leagues in terms of assists since 2017 began, and in Ryan Sessegnon, the Whites seem to have the next big thing on their books, with his two composed finishes against the Magpies showing his attacking potential when used further up the field.
You have to feel that if the Whites play to their potential, three points are very much attainable against Rovers, although Fulham will have to utilise their strengths, continue playing their football, and put in the effort and work rate expected of them by both their manager and a jubilant, daring-to-dream Cottage.
Their last 5 league results:
D: Norwich City 2-2 Blackburn Rovers
D: Blackburn Rovers 1-1 Cardiff City
W: Blackburn Rovers 1-0 Wigan Athletic
W: Blackburn Rovers 1-0 Derby County
D: Burton Albion 1-1 Blackburn Rovers
Fulhamish's Starting Line-Up:
We're slightly worried about Sessegnon's ability to play two games in such a short space of time, and although it's criminal to think about dropping him after Saturday's performance, the gaffer is steadfast in his methods and will use his head not his heart. As such, we wouldn't be too surprised to see a return to a recognised striker, with Martin returning to spearhead the attack against a side Jokanovic will expect to dominate. Fredericks returns after a well-earned rest and if history is anything to go by, a game off will have given him the recovery time to become a potent attacking weapon down the right hand channel again.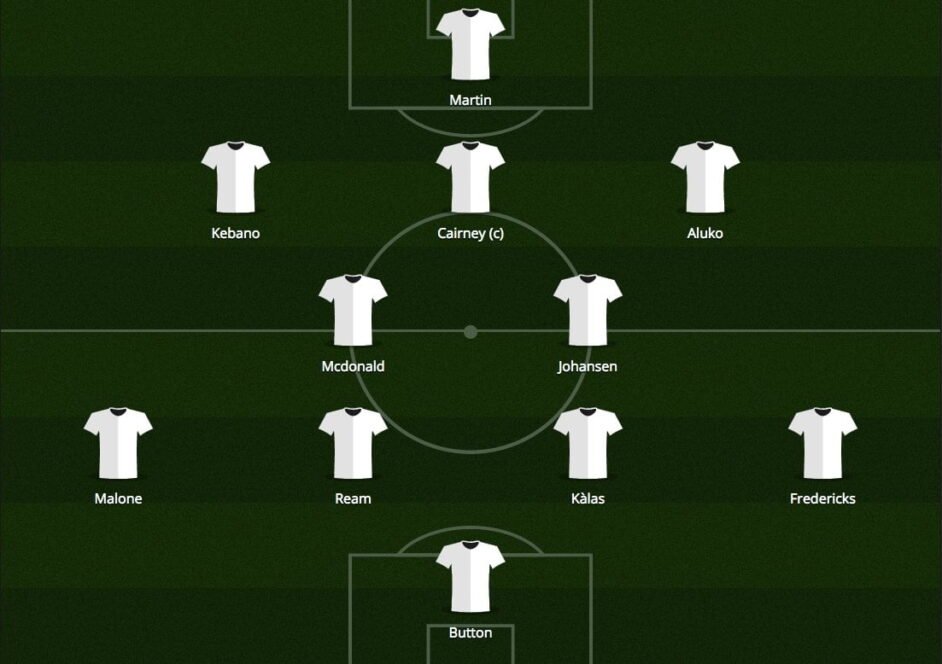 Key Battle
Stefan Johansen v Hope Akpan
The Norwegian continues to be the metronome that drives the Whites machine, and with the assured McDonald behind him and the ability of the players in front, Johansen is thriving. Whilst his performances have been less noteworthy of late, in that his goals have slightly dried up, his left foot is still a potent weapon in the Fulham arsenal and his midfield workrate is simply unquestionable. Akpan is a physical unit blessed with the ability to cover ground, and despite his lack of discipline, is a key cog in the Rovers midfield when he's on form. If he can disrupt the mechanical flow of Fulham's midfield dynamo, the Whites will find it hard to find space and spread play, making this a crucial duel in the heart of the midfield.
Fulhamish's Prediction:
Fulham don't like making things easy for themselves, but Jokanovic, you would imagine, will not be resting on his laurels, and will not let his side get complacent at this point. We're going for a 3-1 win at home under the lights for the ascendant Whites, and a spot in the playoff places by the end of the night.
Match reaction:
Don't forget to listen to Monday's episode of Fulhamish for all the reaction to this game and Saturday's trip up to Newcastle. Subscribe to the podcast on any of the following platforms (others are available):