Podcast: Player Releases, Transfer Wobbles, This'll Catch On Top 5
31st May 2022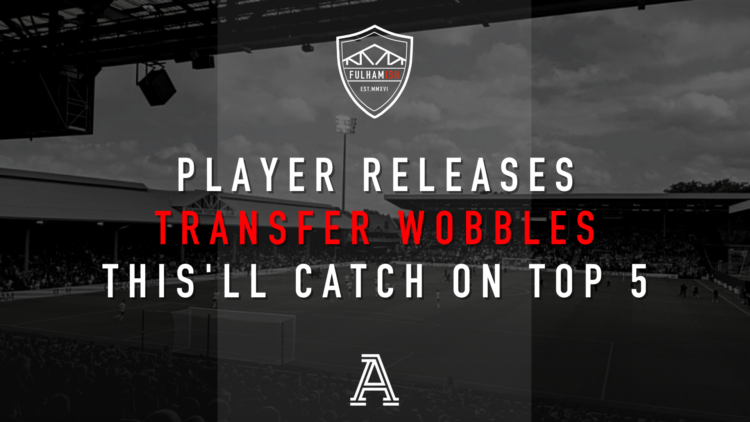 With the domestic club season over and next season's Premier League line-up confirmed, Sammy, Jack and Peter look in the distance to see how Fulham will fare.
We then take a look at FFC's released players, with a particular focus on Jean Michael-Seri, whose redemption story at Craven Cottage comes to an abrupt conclusiohn.
Afterwards we discuss the latest transfer rumours, with Peter giving us the latest update from his perspective on whether the Manor Solomon deal has actually collapsed or not. We also survey the world of transfer gossip, and why many rumours just aren't what they seem.
In part two, Peter gives us the rundown of his interview with FFC head coach Marco Silva, which you can read on the Athletic.
Finally, we end this season's podcasts with the very best of This'll Catch On – the top five submissions, as voted by you.
Hosted by Sammy James with guests Jack J Collins, and Peter Rutzler.