Podcast: New Contracts, Transfer Targets, Mitrović's Stats
12th May 2022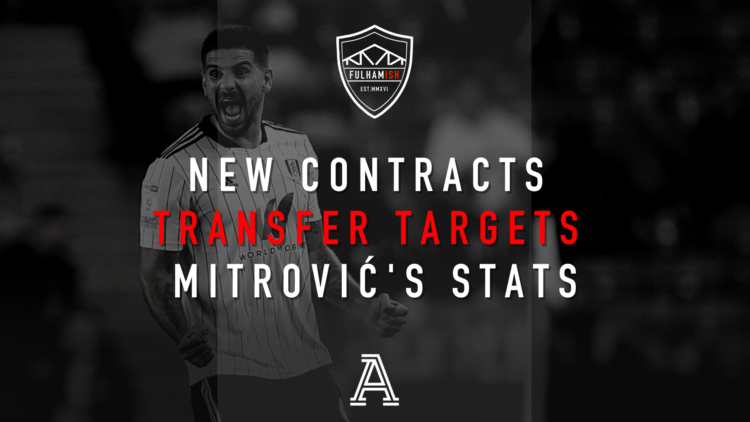 The season may be over, but there's plenty of Fulham news to get stuck into. Firstly we have a final word on Saturday's defeat to Sheffield United, with Peter giving us Marco's reaction to what went wrong.
Afterwards, we discuss the new contracts for Neeskens Kebano and Tim Ream, particularly looking how much our veteran American centre-back could feature in the Premier League.
We then look at what positions Fulham will be targeting in the Premier League, before reacting to Peter's piece in The Athletic all about Aleksandar Mitrović, and the stats that demonstrate why he should be much more potent in the top flight this time around.
Finally, we end with some correspondence, and sea shanties.. of course.
Hosted by Sammy James with guests Jack J Collins, and Peter Rutzler.