Podcast: Trent Troubles Thames
28th April 2022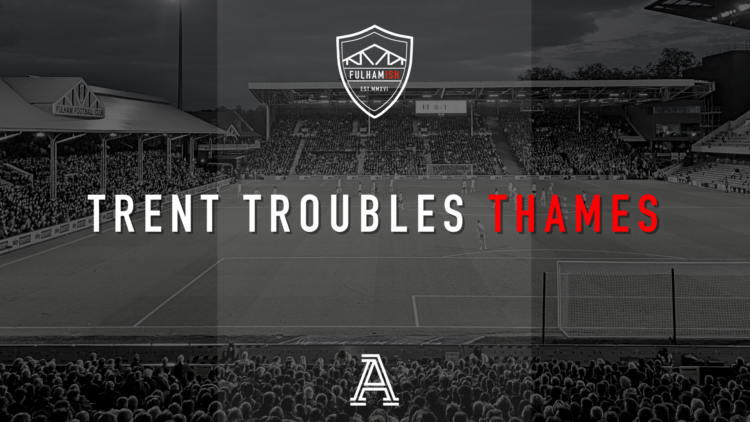 We begin this episode by reviewing Fulham's defeat to in-form Nottingham Forest, which cost Marco Silva's side to clinch the title with two games to spare. We debate Marco's strategy when going a goal down and what the future holds for Marek Rodak amidst all the uncertainty over his spot next season.
In part two, we get Peter's reaction to all the off-field antics at Bournemouth and debate whether the fanbase is overly obsessed with Scott Parker? We also preview Luton Town on Monday, who will be looking to solidify their play-off spot at the expense of our title party.
Finally, we touch on the Premier League relegation battle between Burnley and Everton, before tucking into a couple of excellent "this'll catch on" submissions.
Hosted by Sammy James with guests Jack J Collins, and Peter Rutzler.