Podcast: International Welcome Break
17th March 2022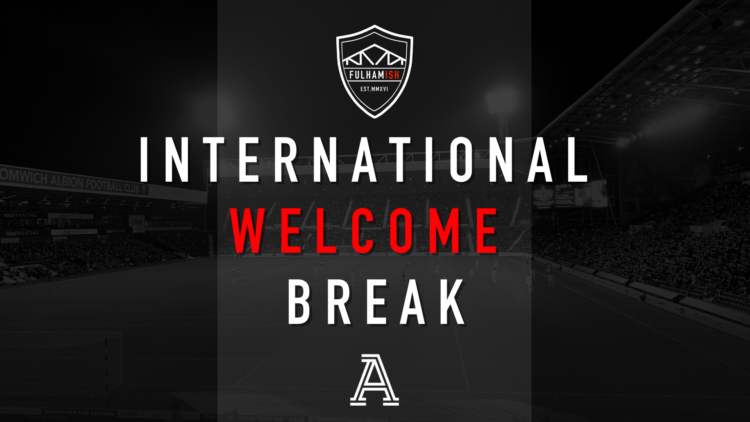 In today's podcast, we react to Fulham's frustrating defeat to West Brom at The Hawthorns. We discuss Marco's reluctance to rotate and break down what ultimately went wrong during Fulham's trip to the midlands; their 3rd long-haul away game in 1 week. 
Later in the podcast we discuss Peter's latest article on Bruno Mendes: Fulham's head of Sporting Performance, we answer some of your emails, and of course, we finish with a particularly silly instalment of 'This'll Catch On'.
Hosted by George Cooper with guests Jack J Collins, and Peter Rutzler.