Podcast: Mitro's Open Space
28th February 2022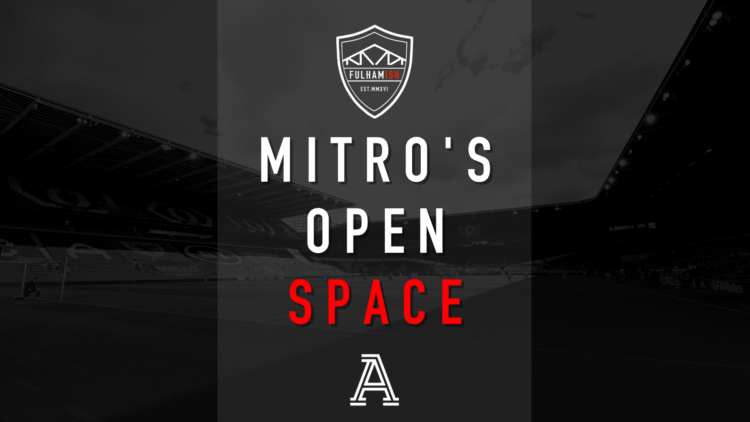 In this episode we analyse FFC's narrow 1-0 win at Cardiff City. We discuss Mitrovic's 34th goal of the season and the extremely fractious nature of the match. There's also some analysis about why Fulham's rate of goals has decreased from the free-scoring rate seen back in January.
Afterwards, we have time for some of your questions, which include questions about which other teams we'd like to see promoted, whether a midfield pairing of Seri and Chalobah could work going forward, and the impressive form of Sonny Hilton for the U23s.
Finally, we preview the fixtures that Fulham face in March, as the end of the season draws nearer.
Hosted by Sammy James with guests Jack Kelly, Cameron Ramsey, and Ben Jarman.