Podcast: The Fulham Family
10th February 2022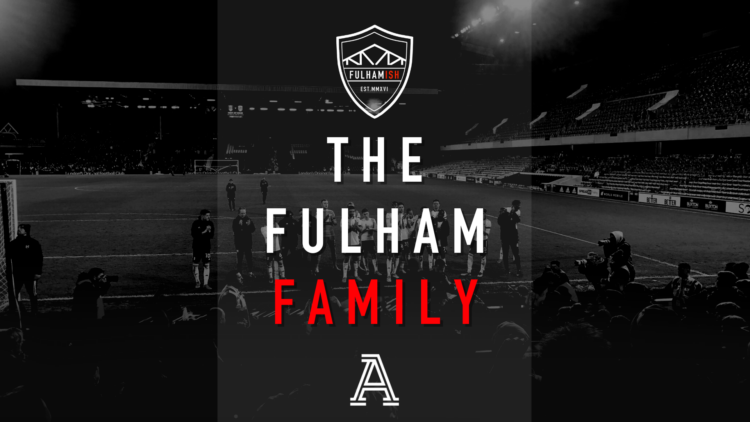 In this podcast we review an emotional evening at Craven Cottage as Fulham ran out 3-0 winners over Millwall, and everyone paid their respects to Paul Parish who sadly passed away during Fulham's match against Blackpool.
We discuss the significance of the gesture by the team and staff at the end of the match, when they came to the Hammersmith End to pay tribute to Paul and his family.
Later on, we discuss Aleksandar Mitrovic's incredible goalscoring record, as he reached a sensational 30 goals for the season so far. We also look back at Neco Williams' debut and whether we will expect to see more of Nathaniel Chalobah in the middle of the park.
Finally, we preview Saturday's trip to Hull, read a brilliant email about the mathematics of what Fulham need to achieve to secure promotion and there are not one, but two Boney M suggestions in today's "this'll catch on" segment.
Hosted by Sammy James with guests Jack J Collins, Peter Rutzler, and Drew Heatley.