The Jack and Joe Show: 6 Wins in a Row!
15th November 2021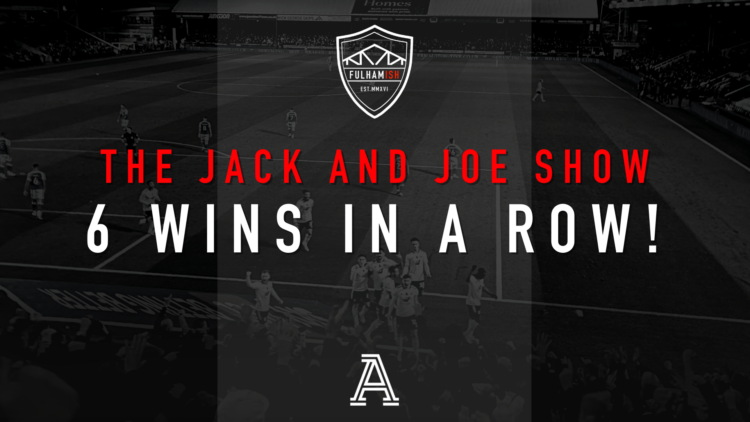 On today's podcast, we bring you an episode of The Jack and Joe Show, with Jack Kelly and Joe Sansom.
Normally, you can find this on the Fulhamish YouTube channel, but we thought we would put this latest episode on the podcast feed, to give you a glimpse of what Jack and Joe discuss on a weekly basis.
In this episode the boys discuss Fulham's six match winning run, analyse the wider championship, particularly the upcoming runs for West Brom and for Bournemouth. Also, they look at the defence, and whether we will see Tosin and Tete return to their positions in the near future.
Hosted by with guest Embed Code.