Podcast: Rover And Rout
4th November 2021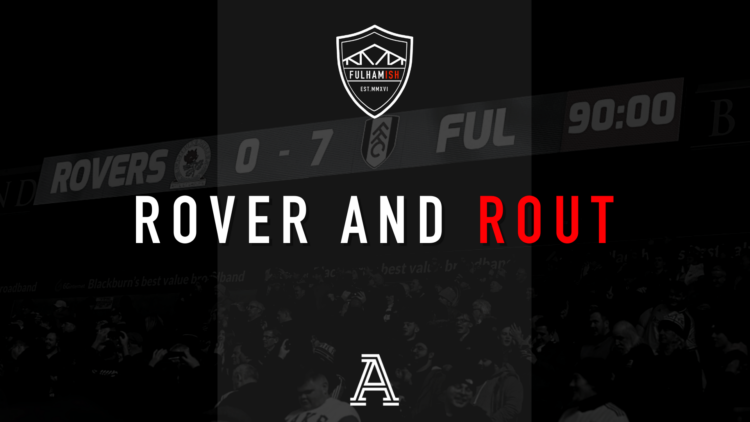 Wow, just wow. On the show today, we try and sum up our thoughts after Marco Silva's team just dispatched *seven* goals past play-off hopefuls Blackburn Rovers at Ewood Park. It was a merciless display, which sent shockwaves across the entire division.
After nights like this, it's difficult to pick out individuals, but we laud praise on a suddenly clinical Neeskens Kebano and discuss Rodrigo Muniz, exactly the kind of player Rovers really did not need coming off the bench whilst 5-0 down.
In part two, the tone switches, as we discuss Fabio Carvalho and the fact he's turned down a new contract at Fulham. We ask whether the lack of a clear pathway for youngsters is the reason Fabio is potentially seeking a move elsewhere? We also hear from Peter what Marco Silva has to say about the situation.
Finally, we preview Peterborough on Saturday. The leakiest defence in the league against the most potent attack. Lump your money on a goalless draw.
Hosted by with guests , Malone Again! (Naturally), and .