Podcast: Matchball For Mitro
30th September 2021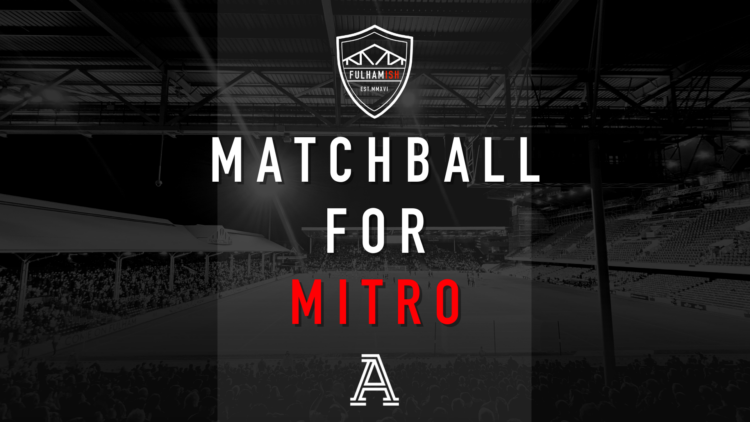 Ten in ten, and has he even fully hit his stride yet? We look back on a wonderful evening for Aleksandar Mitrovic, as the Serbian striker slayed the swans on Wednesday, with a first-half finishing fiesta.
We look back at all the key talking points from the game, a much needed win that puts FFC back in touch with the automatic promotion places. We also take a look at how Fulham's tactics are better suited to certain teams, following Peter's post-match analysis in the Athletic.
Finally, we preview Coventry City away, a team that we haven't faced in the league, remarkably, since 1968!
Hosted by with guests , and Malone Again! (Naturally).