Podcast: Fulham's ESL stance, Late Collapses, New Survival Targets
22nd April 2021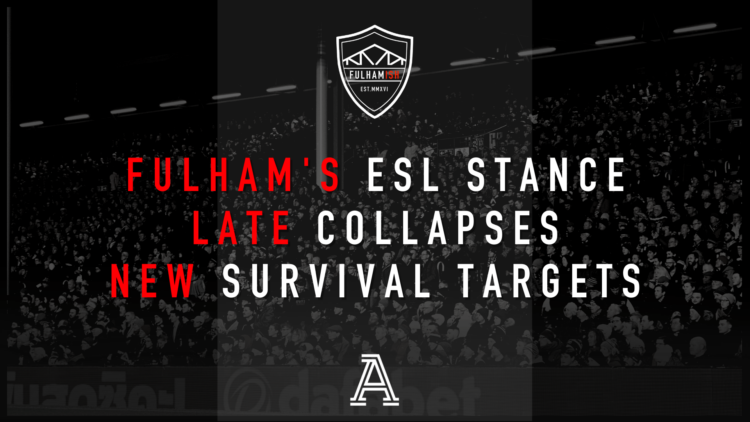 We start off by discussing the European Super League from a Fulham perspective, and asking the question of whether Shahid Khan would have been tempted to join given the opportunity.
We then move on to discussing Fulham's recent problem of conceding late goals, an issue that has cost us dear in our hunt for survival in recent weeks. Also, we look at whether Burnley are the new team to try and catch or would a 20 point deduction for Arsenal potentially be what's needed to save us?
Hosted by with guests , and Malone Again! (Naturally).