Podcast: Survival Maths, 2000/01 Champions, Arsenal Preview
16th April 2021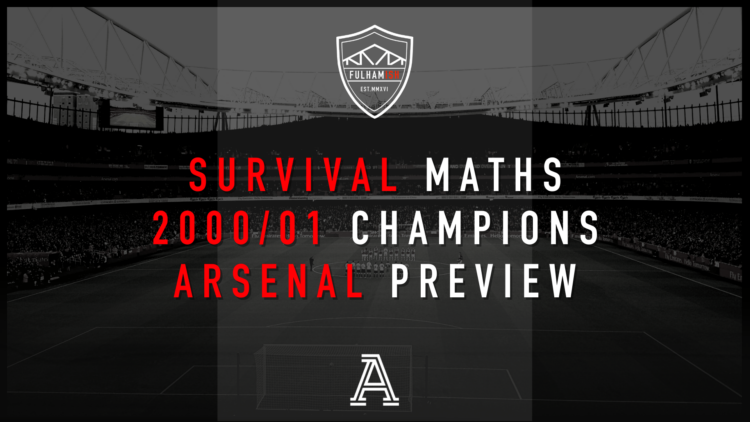 The spreadsheets are out, can Fulham stay in the Premier League? It's looking mighty difficult, and that challenge starts in earnest this Sunday at the Emirates as Fulham face an Arsenal side that hopefully have their focus elsewhere.
In this episode, we look at Fulham's slim chances of survival and also ask whether right now is the right time for an inquest. Also, we ask which personnel we want to see going forward into these crunch six matches.
Finally, we are excited to announce that a new episode of Fulhamish's documentary series 'unforgettable' about our triumphant 2000/01 season will be released on Sunday 25th April. It's being released in conjunction with Peter's exceptional long-read on the Athletic about that memorable campaign, and that's available to read on the app now.
Hosted by with guests , and Malone Again! (Naturally).