Podcast: Mitro's record, Newcastle Analysis and FST Survey Results
26th March 2021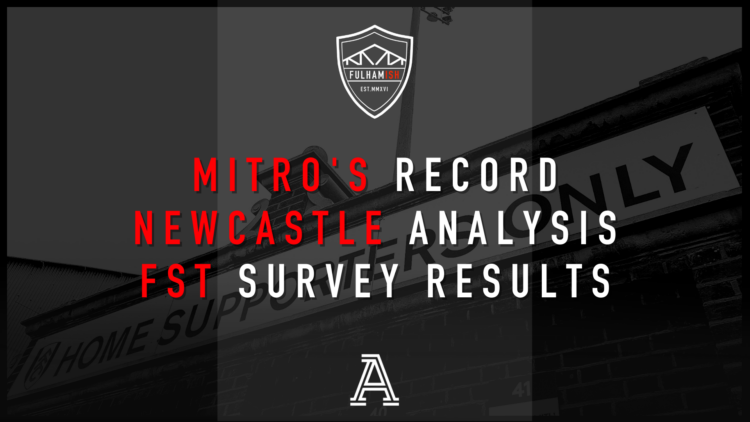 On this international break special, we start by taking a look at Aleksandar Mitrovic returning to scoring ways for Serbia and have a final word on Friday's Leeds defeat.
Afterwards we run the rule on Newcastle, the team that Fulham most likely are looking to catch if they want to achieve Premier League safety. We speak to Chris Waugh, the Athletic's Newcastle correspondent on what the feeling is in the North-East following a rough match for the toon down in Brighton. Is all hope lost? Or will the return of key players like Wilson and Saint-Maximin spell trouble for FFC?
Finally, we speak to Farrell Monk all about the FST's annual survey results which were announced earlier this week.
Hosted by with guests , Malone Again! (Naturally), and .