Podcast: Another Pointless Point
8th February 2021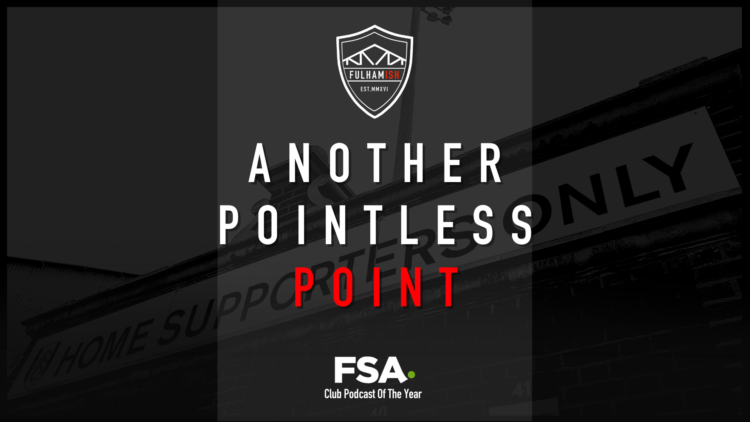 Another point, another good performance and sadly, another step closer to relegation. We look back on Fulham's goalless draw against the Hammers, which cuts Fulham further adrift from the pack above.
We discuss Scott's tactics, as he successfully reverts to a back-four, his bizarre re-selection of Cavaleiro up-top and whether Fulham actually have a gameplan in the final third.
Finally, we run through a selection of your questions, and try to find some reasons to be positive, despite the looming gap to safety.
Hosted by with guests , , and .