Podcast: Fulham's Style, Penalty Psychology and Leicester Preview
27th November 2020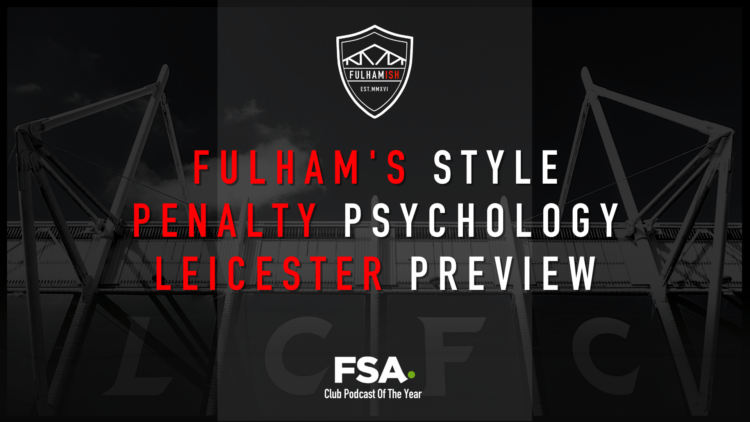 Sammy, Jack and Peter look back at all the week's Fulham topics, including the team's style of play which lead to many errors in the Everton game and ultimately numerous chances conceded. We also discuss the potential return of fans to Craven Cottage after the UK government's announcements this week.
Then, we talk to Dr Robin Jackson, senior lecturer in sports psychology at Loughborough University about Fulham's failure to score all of our penalties this season. He gives us his insight into how penalty takers need to perform under pressure and figure out a strategy that gives them a greater chance of a positive outcome.
Finally, Dom chats to Leicester City YouTuber Lee Chappy to get an opposition perspective on all things at the King Power Stadium ahead of Monday evening's game.
Hosted by with guests , and Malone Again! (Naturally).