Podcast: Baggies Blitzed, Captain Cairney, West Ham Preview
6th November 2020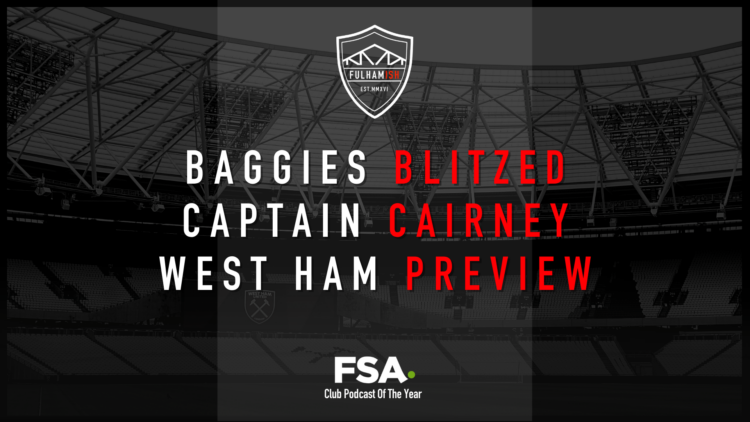 We start by getting Peter Rutzler's thoughts on Fulham's first win of the season against West Brom. How much will it boost the team psychologically to not only get the first three points, but also keep a clean sheet in such an important match?
We then move on to discuss Fulham's brand new defence and ask whether a team with a brand new back five has ever succeeded in the Premier League? We then move on to discuss Tom Cairney, and his role in the team following a brilliant MotM performance on Monday night. We discuss TC's best position and how he can kick on this year.
Finally, we preview the West Ham game with Dan Lawless from West Ham Fan TV.
You can read all of Peter's pieces on The Athletic for just £1 a month by going to theathletic.com/fulhampod
Hosted by with guests , Malone Again! (Naturally), and .