Podcast: Roy Beats Boy
25th October 2020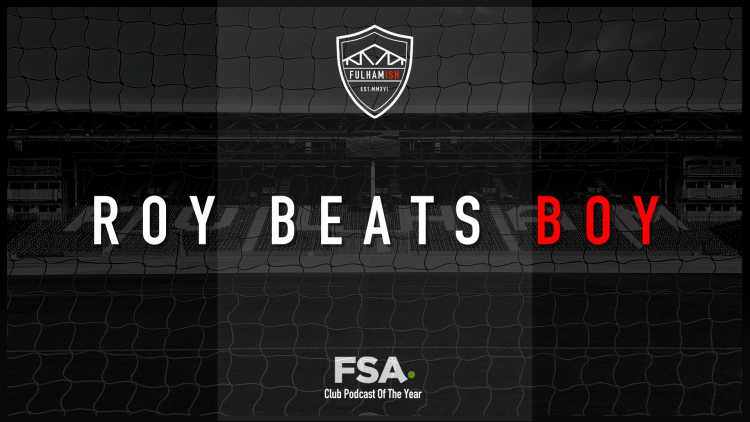 It was a case of deja-vu for Fulham on Saturday as Crystal Palace "out-Palaced" us at Craven Cottage with two sucker-punch goals that punched through Fulham's pretty, but pointless possession. In this episode we look at Scott's questionable line-up, Tom Cairney losing his runners and whether we are just too "jejune" to mount a serious survival stint.
We then take a look at your questions which centre around the future of Parker, what to do about Mitro and what our favourite cat colour is.
Hosted by with guests , , and .